Thermo King "Moves Food" to Increase Food Security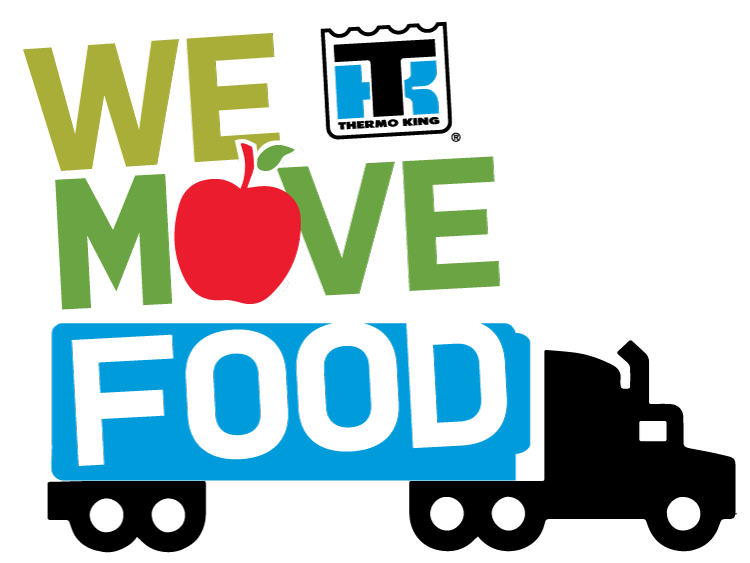 Thermo King and the Ingersoll Rand Foundation announce We Move Food, a social initiative to make it easier and more affordable for Feeding America food banks to safely transport fresh food to families who need it most.
MINNEAPOLIS, May 29, 2018 /3BL Media/ - More than 40 million Americans struggle with hunger yet nearly $220 billion dollars of food is thrown away in the U.S. each year.
Thermo King, the leader in transport temperature control solutions for a variety of mobile applications and a brand of Ingersoll Rand, together with the Ingersoll Rand Foundation and Feeding America, recognize the imperative need to close this gap and are pleased to announce a breakthrough social initiative.
The social initiative is called We Move Food™ and its mission is to make it easier and more affordable for Feeding America food banks to safely transport fresh food to families who need it most. By providing funding for mobile food pantries and special pricing on refrigeration products and services, food banks will be able to access food deserts serving some of the hungriest cities in the U.S.
"We have a proud heritage of supporting our customers and their drivers so that they can transport food safely and efficiently to people all across the country and around the world," said Ray Pittard, president of Thermo King North America, Europe, Middle East and Africa. "Transport refrigeration plays a critical role in eliminating waste and increasing food stability, and we are pleased to leverage our strong Thermo King Dealer network, our employees and the Ingersoll Rand Foundation to make a difference in the nationwide effort to help end hunger."
We Move Food includes a commitment to volunteerism and community engagement. Ingersoll Rand employees from across the U.S. alongside employees from the Thermo King dealer network, which is nearly 200 strong and located in all major U.S. cities, are volunteering at mobile food pantries and food drives, reclaiming healthy food from retailers and restaurants, and working with the community food banks to make their operations run more efficiently and effectively.  
"One in eight people in America may not know where they will find their next meal," said Karen Hanner, vice president of manufacturing product sourcing at Feeding America. "Feeding America is grateful to Thermo King and its dealer network, and to the Ingersoll Rand Foundation for its commitment to helping children and families who struggle with hunger. This partnership helps us achieve our goal of providing more nutritious meals to people in need by providing assistance with transportation, which can be one of the most challenging bottlenecks in sourcing and distributing food."
Thermo King and Ingersoll Rand have a national relationship with Feeding America, a nationwide network of 200 food banks and the nation's leading domestic hunger-relief charity. Ingersoll Rand's roots are grounded in addressing global trends like food stability, that impact the way that we live, work and move. As part of the company's commitment to sustainability, it has set and is working toward achieving 2020 sustainability goals including supporting food stability and nutritional education to 200,000 children through signature programs like We Move Food. Ingersoll Rand has exceeded the goal, two years ahead of schedule.
# # #
About Ingersoll Rand and Thermo King
Ingersoll Rand (NYSE:IR) advances the quality of life by creating comfortable, sustainable and efficient environments. Our people and our family of brands — including Club Car®, Ingersoll Rand®, Thermo King® and Trane® — work together to enhance the quality and comfort of air in homes and buildings; transport and protect food and perishables; and increase industrial productivity and efficiency. The Ingersoll Rand charitable foundation centers on social and environmental imperatives that create lasting value and improve our communities globally.
Thermo King Corp. was founded in 1938 and manufactures transport temperature control systems for a variety of mobile applications, including trailers, truck bodies, buses, shipboard containers and railway cars. We are a $14 billion global business committed to a world of sustainable progress and enduring results. For more information, visit www.ingersollrand.com or www.thermoking.com.