Tetra Tech Celebrates International Day of Democracy
Celebrating sustainable approaches to democratic governance on the 9th annual International Day of Democracy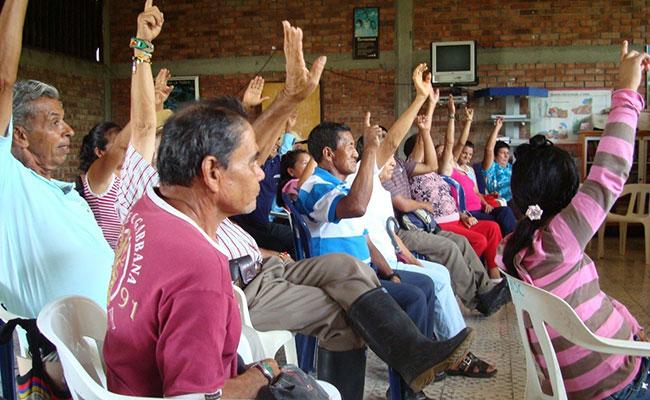 Innovations in Development: Solutions for a better future
On September 15, 2017, Tetra Tech joins the global community in celebrating the 9th annual International Day of Democracy. In 2007 the United Nations adopted a resolution encouraging member states to observe the International Day of Democracy, with the goal of raising awareness about democracy's role in promoting respect for human rights, fundamental freedoms, and the rule of law. Tetra Tech is firmly committed to the International Day of Democracy mission to uphold the principles of democracy as a "universal value based on the freely expressed will of people to determine their own political, economic, social, and cultural systems and their full participation in all aspects their lives."
Working closely with its clients and partners for more than 30 years, Tetra Tech has helped foster meaningful democratic reforms, promote long-term sustainability, and improve lives in more than 40 countries. For example, in Peru Tetra Tech is strengthening policies to decentralize regional governance and strengthen subnational institutions to improve public service delivery and government accountability. Our Peru ProDecentralization Program (PRODES) works with local partners to strengthen democracy by:
Strengthening institutions
Supporting decentralized governance
Building local government capacity
Assisting with municipal services
Strengthening transparency
Increasing citizen participation
From improving maternal care to reducing wait times for school books, PRODES is helping residents in some of Peru's most remote regions access improved government services and increase civic engagement.
Tetra Tech's approach to democracy and governance is inclusive, integrating women, youth, and other vulnerable populations to achieve broad-based results. At both the national and local levels of governance, we look to incorporate citizen engagement mechanisms that ensure they are part of governmental decision-making processes that directly affect their lives. For example, in Albania our team supported 15 cities to form Citizen Advisory Panels (CAPs) as a means to monitor public service delivery and municipal budgets. Our team complements this work with cutting-edge tools and methodologies to achieve our clients' broader governance development goals. We supported the Government of Georgia to strengthen transparency and accountability through the Georgia Good Governance Initiative (GGI). A critical component of the GGI project is a Tetra Tech-developed budget monitor web platform, which allows citizens to track how their tax revenues are being spent.
This International Day of Democracy, we are proud to share our work fostering inclusive democratic governance around the world. In doing so, we support Sustainable Development Goal 16, which aims to "promote peaceful and inclusive societies for sustainable development, provide access to justice for all, and build effective, accountable, and inclusive institutions at all levels."