Team Barclays | A Day for Superheroes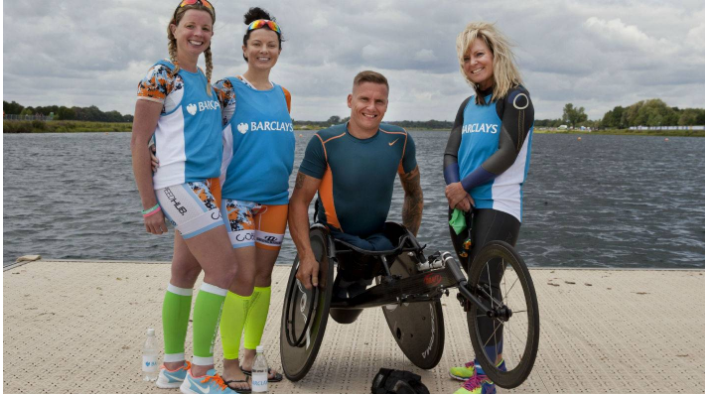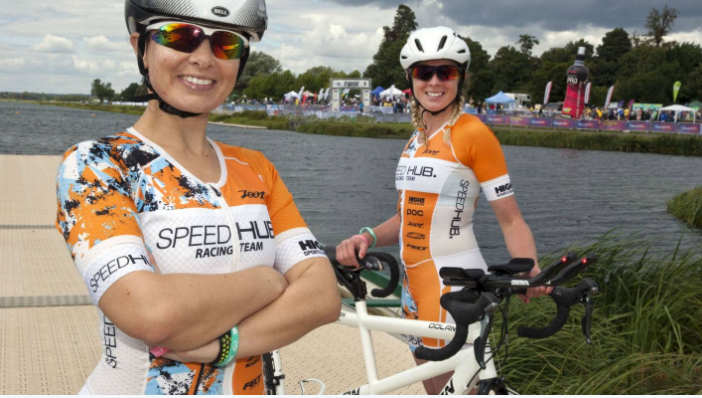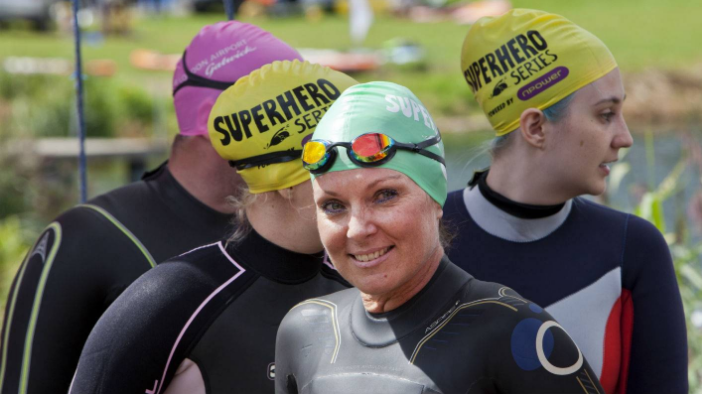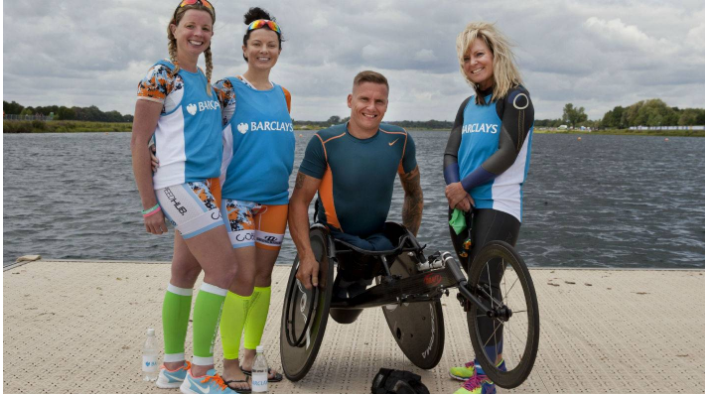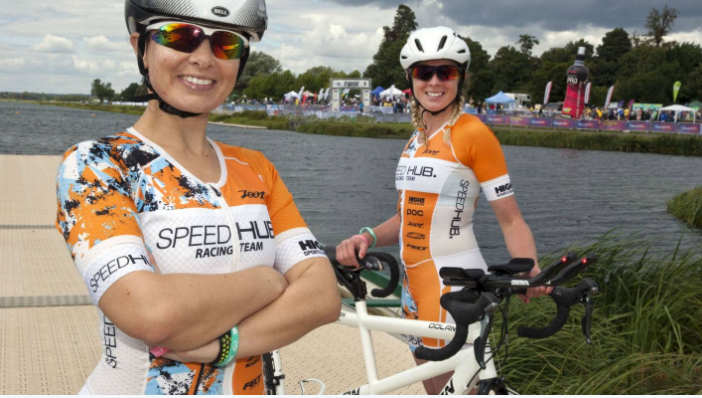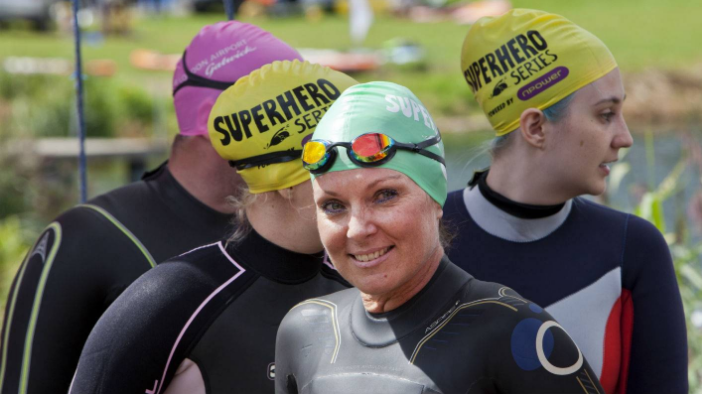 Originally published on Barclays
Team Barclays had a grand day out at this year's Superhero Tri. We talk to partially sighted cyclist Laura Turner and Tracy Cox-Smyth, who volunteers as a "buddy" for disabled athletes , about winning the competition to compete in the inclusive sporting event alongside Paralympian David Weir – and going on to win the race.
As a child, Laura Turner was "always either restricted or not allowed to join in with activities: people always assumed that it would not be safe. It was always me just sitting on the bench in the hall, or sitting at the side of the pitch. It annoyed me because I wasn't any different."
Laura, who has been partially sighted since birth, said things changed when she went to a secondary school that was "more supportive of people with visual impairments". That was the start of a sporting journey that led her to enter a Barclays competition to join Paralympic superstar David Weir in the bank's team at the 2017 Superhero Tri – a disability sports series founded by Paralympian Sophia Warner and featuring athletes like Weir, Kadeena Cox, Sophie Christiansen and Jonnie Peacock.
In contrast to these superstars, Turner had been involved in her sport for just 12 months: "I'd ride a bike as a kid," she says. "But obviously, being visually impaired, it wasn't the best thing for me to be doing." Drawn at random to join the Barclays team, Turner started training in earnest.
Last month, she found herself by the shores of Dorney Lake, Windsor, waiting to take part in the big race. Helming the middle leg of Team Barclays' entry, Laura saw her teammate and fellow competition winner – swimmer Tracy Cox-Smyth – exit the water in fourth place out of 23 participants. The cyclist's job was to pedal well enough over the 3km circuit to hand over to Weir – in a position for the six-time gold medallist to power the team to victory.
Describing her relationship with sport, Laura says: "Visually impaired people can feel a bit socially cut off at times, but sport can have that connection that makes them feel more included. The whole world of sport made me feel like I could do absolutely everything."
This attitude was behind Laura's decision to register – a week before the event – to compete alongside 1,700 others in the full triathlon preceding the celebrity race. With her tandem-bike training partner Emily Campbell's encouragement, Laura went from saying "there's no way you are ever going to get me in that lake" to "let's do it".
"Emily and I bonded so well together, it feels like we've been cycling for years," says Laura. "And she told me: 'You're more than capable of doing triathlons, you just think you can't.'"
Welcoming group
Turner, who lives in Warwickshire and works as a disability ambassador for Remploy, says that the challenges of training as a visually impaired athlete are considerable: "Even sometimes to go on a jog, we have to ask for people to come out with us, and it's only as much as they can put in. With a tandem, it's an even harder situation."
"Visually impaired people have to rely on pilots, and also ensure that someone can transport their tandems to the location," Turner adds. "So, you have to have a support team without even being an Olympic athlete. And unless you're at GB level, you don't get any track opportunities. You can train on them but you only get one competition opportunity, and that is at the national track championships. Other than that, unless you're at a high level, you won't get many opportunities in cycling."
But in getting serious about preparing for the Superhero Tri, she found that "triathletes are funny, hilarious people and are very inviting. I've entered into a very welcoming group".
On the event itself, Turner says: "I think there is a special connection between disabilities and sport. Events like Superheroes bring everybody together. It's not just about keeping fit, it's a social thing, especially for people with disabilities. It's about inclusion.