Tailoring Insurance Products for All Income Levels in Bangladesh
Tailoring Insurance Products for All Income Levels in Bangladesh
Pragati Life Insurance is helping minimize healthcare access inequality in Bangladesh by delivering diverse and affordable insurance products to rural and urban low-income earners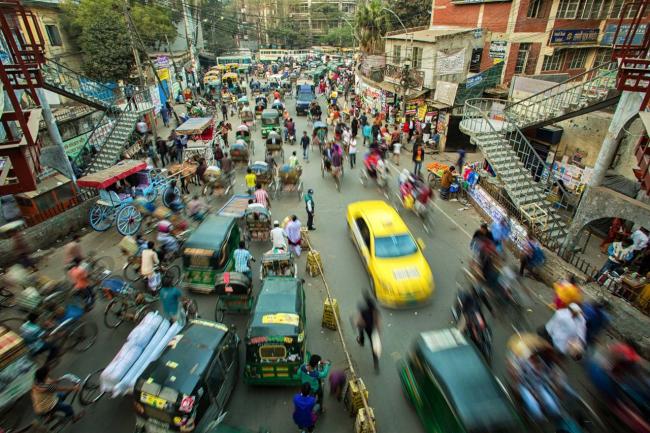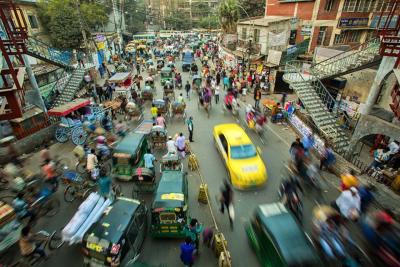 Thursday, June 18, 2020 - 12:00pm
DHAKA, Bangladesh, June 18, 2020 /3BL Media/ – Bangladeshi insurance provider Pragati Life Insurance has joined Business Call to Action with a commitment to provide health and life insurance to 1.5 million garment factory workers, as well as to 2 million rural and 1 million urban low-income earners in Bangladesh by 2021.
Launched in 2008, BCtA aims to accelerate progress towards the Sustainable Development Goals (SDGs) by challenging companies to develop inclusive business models that engage people with less than US$10 per day in purchasing power (in 2015 dollars) as consumers, producers, suppliers and distributors. It is supported by several international organizations and hosted by the United Nations Development Programme (UNDP).
Having access to health and life insurance helps people weather health-related shocks in life. This is especially the case for low-income earners, who often live either in poverty, or close to the poverty line, and lack savings or any other means to recover lost income due to ill health or the death of an income-earning family member. At the same time, it is often low-income earners who are cut off from accessing health or life insurance because they simply can't afford it, or don't have the documentation required to sign up for it.
Recognising this, Pragati Life has developed innovative new ways to provide insurance to Bangladesh's low-income earners. For example, by partnering with Grameen Phone, Pragati Life was able to reach 1.7 million mobile users under its Nirvoy Life plan and 100,000  users under TONIC Health Plan. It also provided insurance to an additional 250,000 low-income earners, who can use their Pragati Life Health Card to access discount health services.
Pragati Life sees those living at the base of the economic pyramid (BoP) as a relatively untapped market that stands to bring in substantial profit through appropriately tailored insurance products. In response, Pragati Life created insurance products that are affordable and easy to sign up for. They have a goal to provide insurance to over 4 million low-income Bangladeshis by 2021.
In addition to its line of insurance products for low-income earners, Pragati Life Insurance also offers a range of insurance options for high and medium-income earners in Bangladesh, tailored to their needs and financial situation. It aims to enable communities from almost all walks of life to afford insurance coverage.
"We recognize the opportunities in tailoring our products to meet the needs of all Bangladeshis, no matter their income levels.  We believe that insurance should be available and affordable for everyone," said Pragati Life Insurance CEO Jalalul Azim.
"By creating insurance that is affordable for low-income communities in Bangladesh, Pragati Life is not only having a significant impact in providing safety nets for these people and their families, should they experience health issues, but they are also tapping into a huge market," said Head of Business Call to Action Luciana Aguiar.
Pragati Life currently serves about 500,000 people through its various life and health insurance products, as well as a further 100,000 rural citizens across the country through its micro-insurance programmes.  
 
For further information: 
BCtA: bcta@undpr.org     
Pragati Life: ceo@pragatilife.com
 
BCtA membership does not constitute a partnership with its funding and programme partners, UNDP or any UN agency.
About Business Call to Action (BCtA): Launched at the United Nations in 2008, BCtA aims to accelerate progress towards the Sustainable Development Goals (SDGs) by challenging companies to develop inclusive business models that offer the potential for both commercial success and development impact. BCtA is supported by the Dutch Ministry of Foreign Affairs, Swedish International Development Cooperation Agency (Sida), Swiss Agency for Development and Cooperation (SDC), UK Department for International Development (DFID), and hosted by the United Nations Development Programme (UNDP). For more information, please visit www.businesscalltoaction.org.
About Pragati Life Insurance: Pragati Life Insurance Limited was established on January 30 2000, as a Public Limited Company under the Companies Act, 1994 with the philosophy of maintaining competitiveness and balanced with prudent management and fairness to all policyholders. With a vision to be recognized as the Leader among the Life Insurance Companies in Bangladesh, Pragati Life Insurance Company's success is built on absolute dedication to the satisfaction of its policyholders through constant innovation, operational efficiency, prompt services, cost effectiveness and the talents of its people. The corporation bears an AA- credit rating from Alpha Credit Rating Limited, Bangladesh.