Sustainable City Innovation on the Global and Local Stage
Sustainable City Innovation on the Global and Local Stage
Any path to real transformation requires collective action from a wide range of stakeholders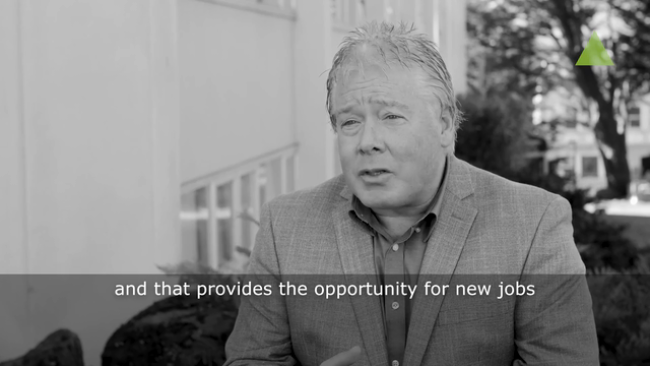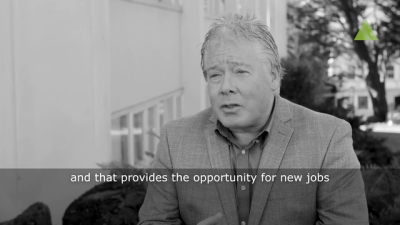 Monday, November 19, 2018 - 11:15am
Earlier this fall, I took part in two climate action events dedicated to a critical issue: how the continued growth of cities will challenge the way we live and do business.
At the Global Climate Action Summit (GCAS) led by California Gov. Jerry Brown, thousands of people from around the world gathered in San Francisco to discuss climate action for a sustainable planet. Cities took center stage – 23 cities and regions from Auckland to Washington D.C. pledged to achieve zero waste by 2030.
World Resources Institute also unveiled its Cities4Forests initiative to help integrate forests and green infrastructure into urban areas. By the end of the event, participants made roughly 500 ambitious global commitments.
Finding inspiration
I left inspired and traveled to Boston to participate in UPS's annual Global Forestry Event in partnership with Earthwatch Institute.
We brought together businesses, NGOs, government and academia to learn about the important role of green spaces in urban areas and to share best practices for addressing the climate issues unique to cities. Participants shared time-tested solutions, as well as new ideas for tapping into business, community and academic resources to advance more sustainable cities.
The lesson at both events was clear: Collaborative planning and cooperative action can drive transformational solutions to pressing environmental challenges in cities.
Transforming together
My time in San Francisco and Boston illuminated the need for – and what is possible with – true collaboration. I saw many promising solutions:
World Business Council for Sustainable Development's Low-Emissions Solutions Conference brought together road and ocean freight stakeholders to explore ways to transform heavy transport, which represents 18 percent of global greenhouse gas emissions.
As shared by the U.S. Forestry Service and the City of Boston, businesses, communities and cities are collaborating on green spaces. These green spaces sequester carbon from the air we breathe, control storm water and cool our neighborhoods.
Using the power of scale with Climate Mayors Electric Vehicle Purchasing Collaborative, 409 cities in 47 states have joined forces to buy electric and low-emission vehicles to reduce costs and support market growth.
Carrying out our commitments
Both events spurred many great ideas, but collaborative commitment to change is where we will see real transformation. Many groups at both events set ambitious commitments only reachable through collective action.
At UPS, we're familiar with such a challenge – our commitment to reduce greenhouse gas emissions across our global ground operations 12 percent by 2025 is only possible with strong partnerships. A prime example of collaboration in action is the launch of our electrically assisted bike operations in Seattle, one of more than 30 pilot projects for cleaner deliveries in cities around the world.
In each of these pilot projects, we work with the local government to understand their congestion challenges, with suppliers to explore innovative solutions and with our own operations to make sure these solutions keep up with business demand and driver – or biker – capabilities. With all parts working together, the sustainable solutions benefit us all.
The path forward
What works in Seattle may not work in the next city where we expand our cycle solutions, and no single group has the power, reach or knowledge to do it all.
There is no silver bullet or one-size-fits-all solution. Instead, each challenge in making cities more sustainable requires cooperation and commitment on the path forward to transformation.