Sustainability on the Move
Advancements in sustainability require advancements in how we move people and products.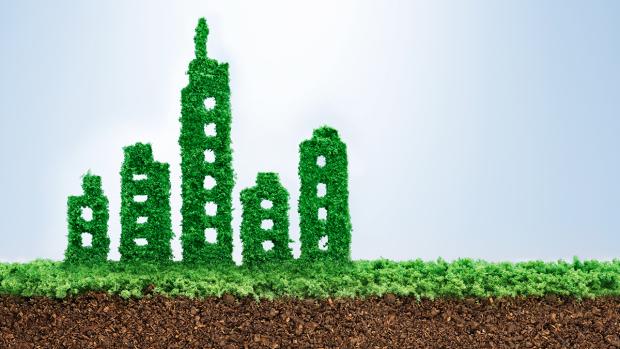 In a recent blog post, I described how the design phase often determines the biggest sustainability impacts of infrastructure projects.
With transportation infrastructure in particular — whether for air, rail, road or sea — about to be radically transformed through technological advances, I foresee tremendous opportunity for sustainability.
If you think about it, the basic experience of transportation infrastructure has remained the same for the past 50 years.
While other industries have undergone revolutionary technological advancements, cars, planes and trains (at least in the U.S.) move at roughly the same speeds today as they did 50 years ago.
There have been advances in safety and fuel efficiency: For example, planes now have about twice the fuel efficiency they had in the 1960s. But a passenger's experience has not changed much in recent history, with only a few visible technological improvements and exceptions.
More than just automobiles
Many people believe the most significant impending infrastructure shift is to a system of electric and autonomous vehicles.
France, India and the United Kingdom are just some of the countries that have come out with plans to eliminate gasoline and diesel vehicles in the coming decades. Many major transport fleet owners — such as UPS, PepsiCo and Walmart — have agreed to the Sustainable Fuel Buyers' Principles and started making efforts to move to vehicle electrification.
Autonomous vehicles are expected to bring tremendous safety benefits by reducing the approximately 30,000 annual traffic deaths in the U.S. alone. They are also anticipated to have significant environmental impact, with as many as 80 percent fewer cars needed in urban areas and greater fuel efficiency achieved.
Given that transportation now accounts for about 27 percent of greenhouse gas emissions in the U.S. and a very large portion of air pollutants and petrochemical smog, the environmental benefits of a shift to autonomous vehicles could be planet-changing.
But this autonomous future will not be limited to automobiles.
Two large Norwegian companies are preparing to launch the world's first autonomous container ship, which is also a zero-emissions, electric-powered vessel, in the next few years.
These advancements could make a new container ship as much as 90 percent less expensive to operate. And with about 40 percent of all maritime container traffic being used to transport coal and oil, there could be a significant reduction in environmental impact through reductions in the demand for these commodities, too.
While maritime transport today only accounts for about 2 percent of global greenhouse emissions, it is one of the fastest growing areas of emissions and is expected to double its share by 2050.
BSR's Clean Cargo Working Group, which now represents 87 percent of ocean container shipping by volume, was established with several leading carriers and shippers more than a decade ago to measure, evaluate and report environmental performance.
According to the group's new report, from 2015 to 2016 alone, CCWG members have reduced average CO2 emissions per container per kilometer for global ocean transportation routes by 2.4 percent.
Of course, there are also opportunities for more radical infrastructure transformation, some of which could be categorized as completely new modes of transportation.
Hyperloop rail systems are one such emerging innovation with potentially significant sustainability benefits. A study funded by the U.S. Department of Transportation estimates that this could be approximately six times more energy efficient than air travel on short routes and completely powered by solar energy.
Not to mention that it is multiple times faster than current high-speed rail, which can provide economic and social benefits for employers and commuters.
Collaboration is key
Furthermore, while there will be a trend toward more public-private partnerships to bring these transportation innovations to life, it will be important for governments and the private sector to work together to ensure low-income inclusion and access to transportation.
And while we are seeing exciting developments for transportation by land and sea, more investment and innovation will be needed for the future of long-haul air travel.
One area of focus is more efficient supersonic, high-altitude planes.
A main concern associated with supersonic travel is its high fuel consumption, and while it is true that the Concorde used significantly more fuel per passenger mile in the 20th century than today's planes, there are many supersonic designs under development that are more fuel efficient.
Other ideas for aviation, like circular runways, have potential sustainability benefits like reducing congestion and plane taxi times.
Regardless of which technologies are ultimately adopted at scale, it is a good sign that some infrastructure operators, such as Heathrow Airport, are now developing bold and forward-looking sustainability strategies.
At BSR's 25th anniversary Conference later this year, we will explore these exciting transformations and how some companies are leading the sustainable transportation revolution. Join me in Huntington Beach on October 25 for a panel on the Transportation of Tomorrow.
This article first appeared on BSR and was republished with permission.