Survey Open! Dave Thomas Foundation for Adoption's Annual Survey of Best Adoption-Friendly Workplaces Opens Today
Get your company recognized for your employee benefits.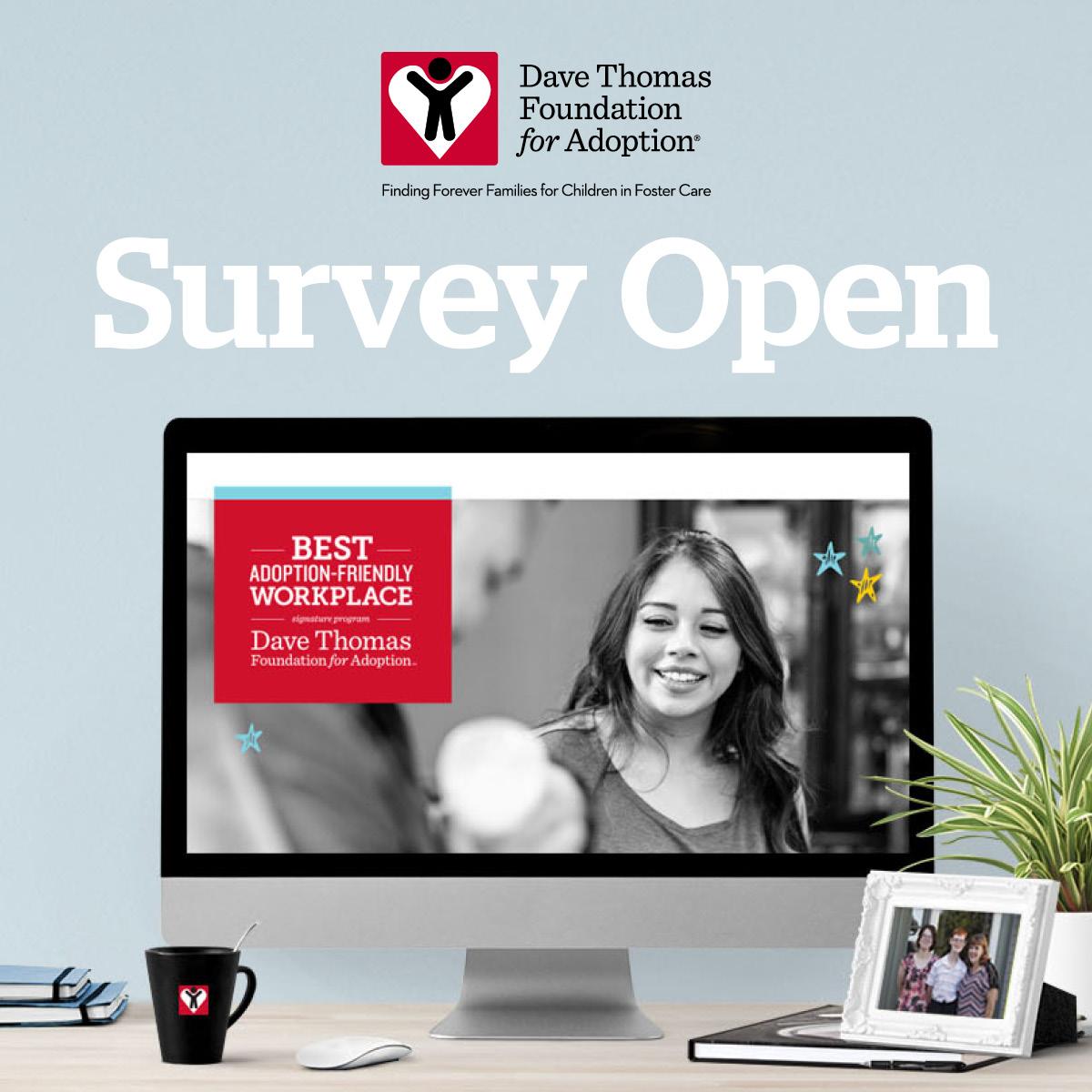 The Dave Thomas Foundation for Adoption wants to recognize your company as a 2018 Best Adoption-Friendly Workplace.
For 12 years, the Foundation has surveyed the nation's employers to determine those that offer the best adoption benefits to families looking to expand through foster care adoption, private infant adoption and international adoption.
The Top 100 list is based first on financial reimbursement then paid leave. However, the Foundation also recognizes companies that offer paid time off only, along with industry breakouts and employers who offer time off to foster parents. All companies that apply for the list are publically recognized in some way.
Here is how to apply:
Create new login information
Only fields marked with an asterisk are required
The Dave Thomas Foundation for Adoption will reach out to all applicants with results this fall. To learn more about the families who benefited from our 2017 participants, visit www.adoptionfriendlyworkplace.org.