Supporting and Honoring Our Veterans
by Bry Roth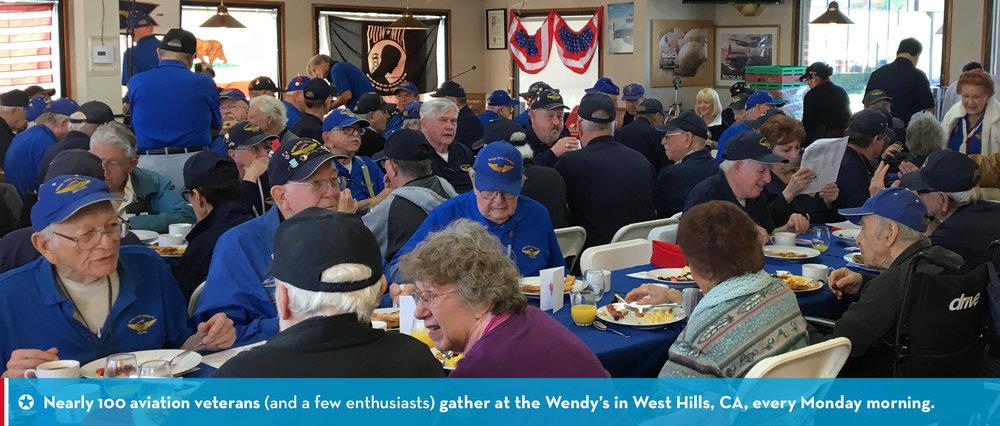 With Veteran's Day just around the corner, we wanted to pause and take a moment to reflect and share our thanks to those who've dedicated their lives in service to our great country. We're proud of the many men and women in the armed forces who've fought and continue to fight for freedom.
Over the last year or so we've honored those in the military on a couple of blogs, but the veterans featured in one of our most recent posts, Flyboys, Franchisees, and Making Mom Proud, continues to garner media attention.
Earlier this week, ABC7 in the greater Los Angeles area, covered the story about a group of veterans who've gathered at our local Franchisee Ron Ross' restaurant every single Monday for the last 10 years.  They share their own stories, gather for a few laughs and enjoy fellowship.
Every. Single. Monday.
I encourage you to read the blog, read the article and give thanks to the veterans in your life.
I know I'll be giving my favorite WWII veteran (Grandpa Joe Cascio) a special call on Saturday.