The Wendy's Way: Supporting National Foster Care Month
Wendy's Wonderful Kids Recruiter Summit Wraps a Month of Activity to Drive Change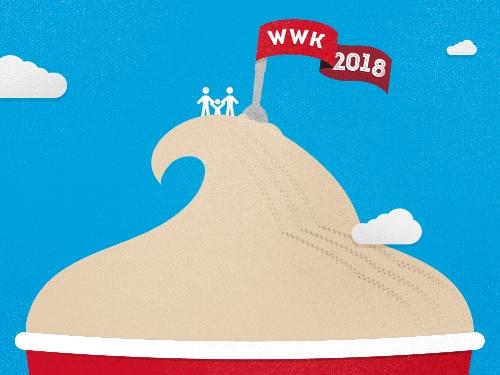 National Foster Care Month has wrapped, and Wendy's is proud to offer its support, but the adoption journey is just starting for families and children everywhere.
by Elizabeth Drake
When some people think of May, their minds are immediately drawn to Cinco de Mayo, or a timely Star Wars joke on May Fourth. However, while we love a good fiesta and we're no "wookies" when it comes to making a pun – see what we did there? – we think the most important thing about May is that it's National Foster Care Month: a month where we focus even more than usual on driving positive change within the foster care system through activities that support the adoption journey. We say journey, because it truly is: from making the decision to adopt to finding the right resources, both prospective parents and our amazing team of Wendy's Wonderful Kids recruiters come together in what is literally the journey of a lifetime.
Last week, we wrapped up a month of support with the Dave Thomas Foundation for Adoption's (DTFA) annual Wendy's Wonderful Kids® (WWK) Recruiter Summit in our hometown, Columbus, Ohio. As many of you know, the DTFA awards grants to adoption agencies that hire specially-trained adoption recruiters – called Wendy's Wonderful Kids recruiters – to serve children who are most at risk of not being adopted. More than 550 WWK recruiters and supervisors traveled here for three days of additional training and learning sessions to hone their (already impressive) skills to support the WWK child-focused recruitment model. It also provided us the chance to recognize their amazing work and help them refresh for the year ahead.
This year's Summit was the largest to date and we couldn't be prouder. What started as seven recruiters in seven different cities has grown to nearly 400 recruiters across the United States and eight Canadian provinces. And while we might be growing faster than you can say "Son of A Baconator®," we remain committed to making sure that every Wendy's Wonderful Kids recruiter receives the best training available to dramatically change the lives of the thousands of children they serve. And this careful care has led to inspiring results. So far, more than 7,000 children have been adopted through the Wendy's Wonderful Kids program.
However, the amazing influence of the DTFA spreads far beyond the city limits of Columbus. We're so grateful to Wendy's customers who have helped us fundraise for the DTFA through the exclusive Snapcode on our beverage cups and by dining with us on National Adoption Night!  If you haven't heard, we're donating $5 to the DTFA (up to $500,000!) for every photo or video shared in a customer's Snapchat Story using the filter.* Did we mention that Wendy's restaurants have great natural lighting perfect for pictures?
To the Wendy's Wonderful Kids recruiters who go above and beyond to find loving homes for the children they serve, to those who dined at Wendy's on May 8 in support of National Adoption Night, and to everyone who made their face a face of change with our donation-led Snap filter – we thank you for making May such a special month for children in foster care. Now, let's go celebrate with a 50 Cent Frosty!**
* For each unlocked Snapchat filter by any user through August 31, 2018, Wendy's, will donate five dollars to the Dave Thomas Foundation for Adoption, up to a maximum of $500,000.
** At participating Wendy's for a limited time.
Click here to learn how you can support the Dave Thomas Foundation.
To find out more about Wendy's views on food, quality, culture, foster care adoption, and doing our best to make Dave proud, visit The Square Deal Blog.
Download the attached file(s):