Strengthening Small Businesses With Virtual Pro Bono
Get connected with virtual volunteers during Pro Bono Week 2021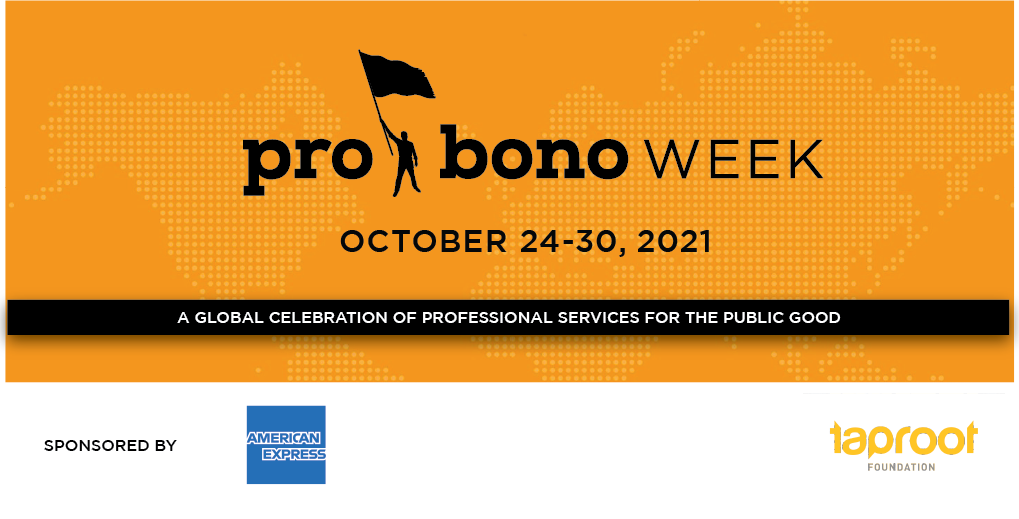 [Webinar] Connect with Volunteers to Strengthen Your Small Business
Wednesday, October 27 at 1 PM ET / 12 PM CT / 11 AM MT / 10 AM PT
Your small business is a cornerstone of the community, providing jobs, local revitalization, and vital services or products. Taproot Foundation wants to get you connected with volunteers who can help strengthen the work you do even further.
Through Taproot Plus for Small Business, your team can link up with experts for virtual Consultation Sessions in marketing, tech, HR, sales, operations, and more. During Pro Bono Week (October 24-30), Taproot's 85,000 volunteers will be even more primed and ready to give back, as we strive to create 100+ pro bono connections in honor of the special week.
Learn how to leverage the skill and passion of these volunteers during the free Wednesday, October 27 webinar at 1 PM ET/10 AM PT, where Taproot will cover:
The value of pro bono
Examples of social media, IT, and data support you can receive from our virtual volunteers
How to use the Taproot Plus platform to connect with experienced supporters during Pro Bono Week and beyond
Register Now to join us and invite a friend! Your support in helping spread the word about this new Taproot offering for the small business community is appreciated.
Wednesday, October 27 at 1 PM ET / 12 PM CT / 11 AM MT / 10 AM PT
This webinar has been made available free of cost thanks to support from Taproot's Pro Bono Week 2021 sponsor, American Express. The event will be recorded and all registrants will receive a copy of that recording. The Taproot Plus platform is also available free of cost to nonprofits, public schools, and fiscally sponsored social good organizations in the US, UK, EU, and India.