SSIR: Big Structural Change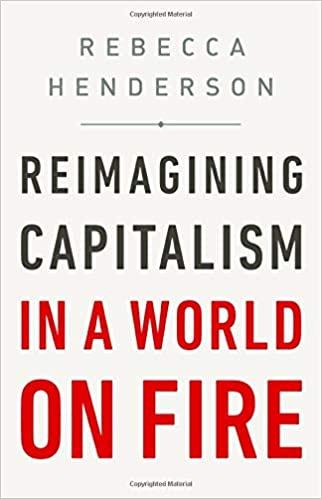 Reimagining Capitalism in a World on Fire by Rebecca Henderson
FSG co-founder and managing director Mark Kramer reviews Rebecca Henderson's Reimagining Capitalism in a World on Fire, which outlines five ways we can reform capitalism to overcome climate change, inequality, and the collapse of democracy.
"In engaging and refreshingly candid writing, Henderson sets out her vision of equitable and sustainable capitalism and enumerates the changes needed to get us there. Companies need to embrace a sense of purpose beyond maximizing profits, find new business opportunities to meet society's needs, and consider the welfare of all stakeholders. Investors need to focus on the long term and consider social and environmental impact. Governments need to regulate the market more strictly and impose a tax on carbon. Finally, all sectors need to work together to address global challenges through collective action. Not only would these changes create a better world, Henderson asserts, but also they would lead to more profitable companies and a stronger economy."
Read the full review on SSIR >
About FSG
FSG is a mission-driven consulting firm supporting leaders in creating large-scale, lasting social change. Through customized consulting services, innovative thought leadership, and support for learning communities, we help foundations, businesses, nonprofits, and governments around the world accelerate progress by reimagining social change. Learn more at www.fsg.org.