Social Value Matters 2020 Speaker Profile - Zita Cobb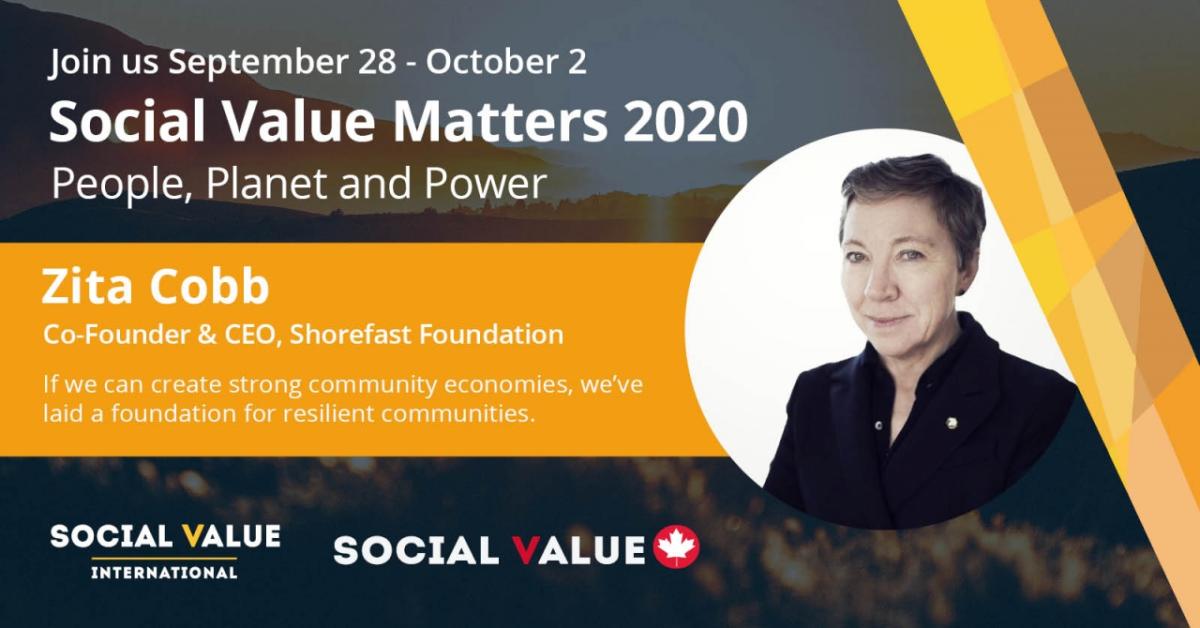 Resilient local economies are central to @SocialValueInt vision and ZitaCobb, Founder of @Shorefast, local economy champion. Join us at #SVM2020, virtually, in conversation about what local economies can become when communities are embraced as full partners.
Growing up on Fogo Island, Zita developed a deep belief in the inherent value of place and a profound respect for the human ways of knowing that emerge from respectful relationships with nature, culture, and community After completing high school on Fogo Island, Zita decided to study business in order to understand the global economic systems that had disadvantaged Fogo Island. She is most recognized for her work with JDS Fitel, subsequently JDS Uniphase, where she contributed to building the company into one of the most successful high-tech innovators in history.
Zita then returned home to Fogo Island and began to build Shorefast. Most well-known is the resplendent Fogo Island Inn, however only one element of this vibrant community. In 2016, Zita was awarded the Order of Canada. She now dedicates her energies to further the Shorefast vision in partnership with Fogo Islanders.
Join the #SVM2020 conversation this September!
Early Bird Tickets available 
here
.