Should International Development Recruiters Act as Career Coaches?
Examining the role of a development recruiter in today's interconnected world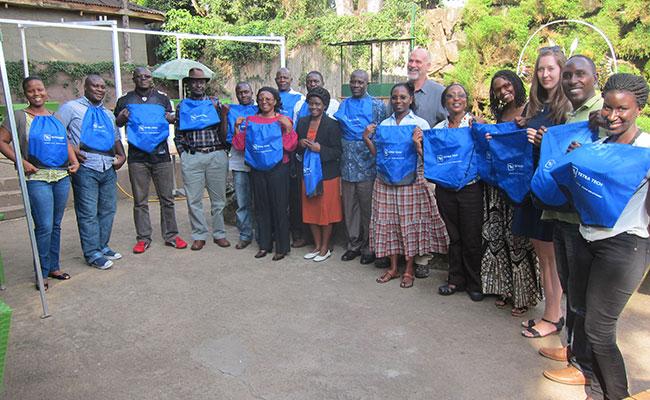 Innovations in Development: Solutions for a Better Future
For the past six years, I have been a recruiter for Tetra Tech International Development Services (IDS), where my primary responsibility is to find professionals who perfectly match requirements dictated by Tetra Tech's clients. Typically, I have about 30 days to find ideal candidates; establish relationships with them; review their documents; run reference checks; and negotiate salary and benefits packages.
A fellow development recruiter summarizes the challenges of the position in a recent Devex article, saying, "This means working to tight deadlines and under pressure. […] You've got to be able to thrive under pressure, because the fate of the proposal can be in the recruiter's hands."
Despite that challenge, my fellow recruiters at Tetra Tech IDS and I are successful in providing strong personnel for Tetra Tech's projects, because we work to create long-term relationships with our consultants. Developing and sustaining robust networks and remaining in communication with all of them allows us to locate professionals with specific qualifications quickly. Those long-term relationships are a vital part of being a premier consulting firm—one never knows when a consultant will be a good match.
In this digital era, one way recruiters expand and maintain relationships is through LinkedIn. In addition to sourcing for new talent, we keep abreast of the latest industry trends and share job postings to our networks. We also keep relationships with consultants strong and regularly send new invitations to keep expanding our networks. However, this past summer, I read a LinkedIn post that prompted me to examine how the development industry approaches recruitment.
The post asked development recruiters whether we give honest feedback to our applicants. The comments from candidates astonished me. "I actively seek feedback from recruiters but I never get any. Never." "A good question but till now haven't seen any recruiter do that." "Build us, mold us, and sell us—that is the recruiter's responsibility." As I read the responses, I realized candidates were looking to recruiters to act as career coaches.
According to Dictionary.com, "a career coach is a professional who guides and supports another professional in his/her pursuit of professional happiness." The role of the recruiter, taken from the same source, is "to look for professionals with specific skills and experience." Those are two clearly distinct roles that candidates expect development recruiters to play. By definition, the biggest responsibility of a development recruiter is to match talent with an opportunity. It is not to build or to mold but rather to find.
Where was this confusion coming from? A search for information about career coaching versus recruiting, especially in the international development arena, yielded nothing. The lack of information might explain why professionals expect recruiters to act both as recruiter and career coach. In the international development sphere, this expectation is a real struggle for recruiters, as we work on successive 30-day timelines to find niche professionals for our projects. This is why most development professionals never receive feedback calls or emails. Most recruiters simply do not have time and, importantly, most consulting firms do not expect their recruiters to provide this type of in-depth feedback to candidates.
At Tetra Tech IDS, we take pride in acting as both recruiters and career coaches, which makes us unique and leaders in our field. We support our junior-level consultants as they gain relevant experience. We guide middle-level consultants as they face stiff competition. And we create solid partnerships with senior-level consultants as they think of their next leadership role.
To all the international development professionals looking for their next opportunity or for some guidance, my advice to you is to establish strong relationships with our recruiters at Tetra Tech. Take the time to know them and also respect their time, and they will do the same. Do not be afraid to send follow up emails. We cannot promise you a job tomorrow, but we can keep you in mind, months from now, for both international and domestic opportunities. When we are not working on a live recruitment, we often make recommendations on how to write stronger resumes and cover letters or hold informational interviews. We take time to get to know you at career fairs and encourage you to persevere in a challenging time where competition is at its toughest.
We invest in you because we believe you make us stronger.