Shared Commitment. Shared Value. Regions Bank and the Regions Foundation Highlight Community Engagement Success
The newly launched Shared Value Report is more than a community engagement summary. It tells a powerful story about creating more inclusive prosperity.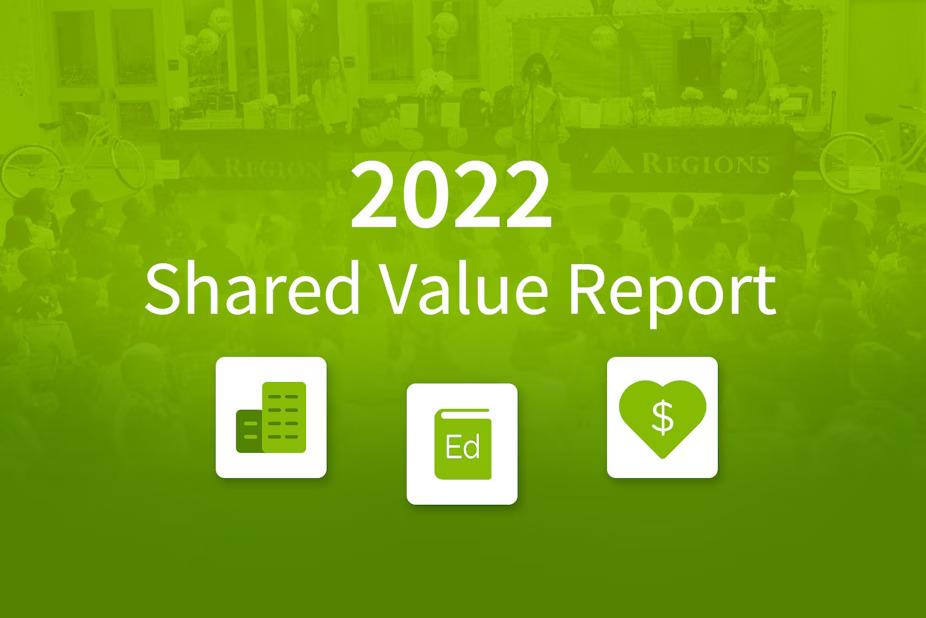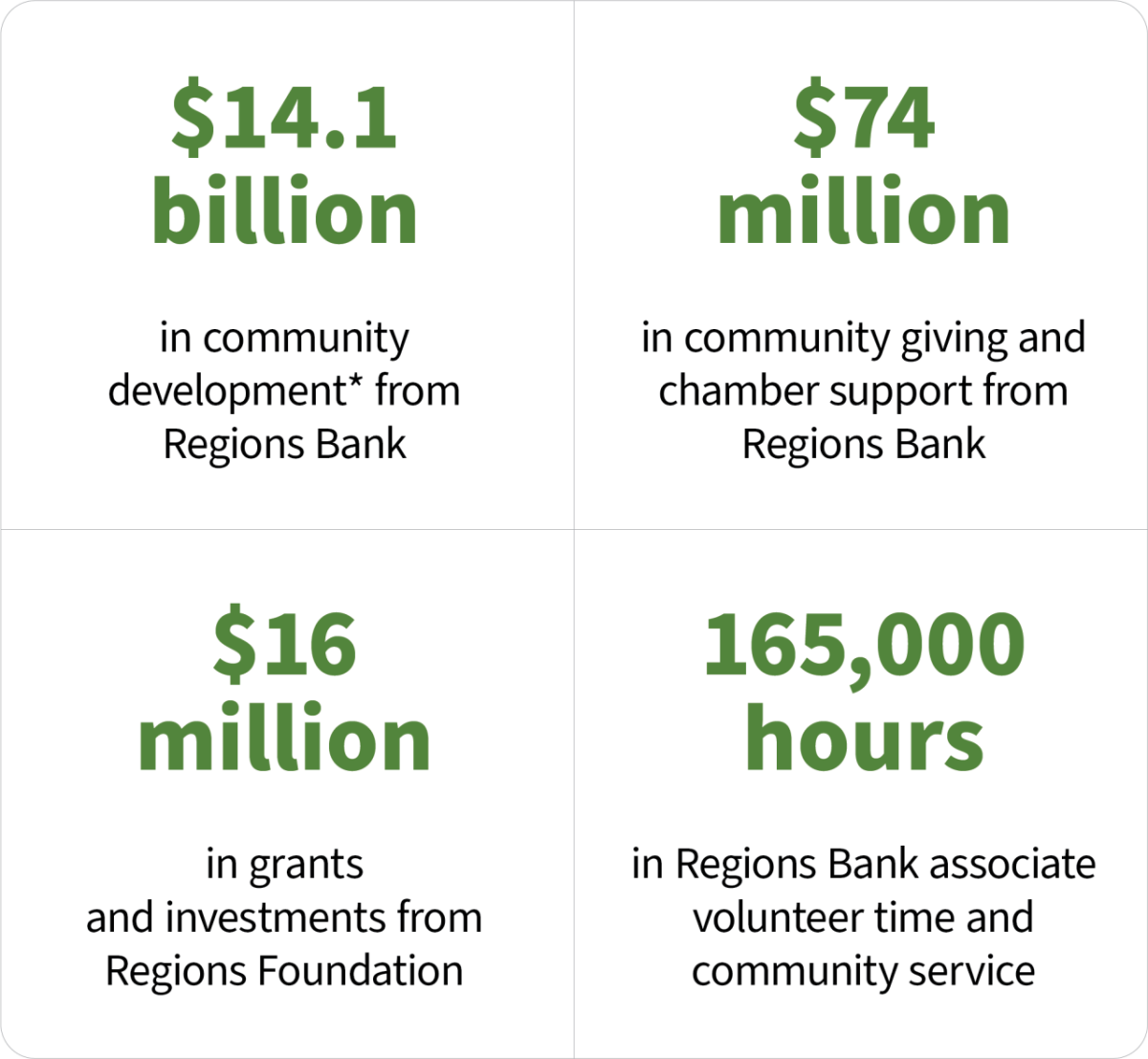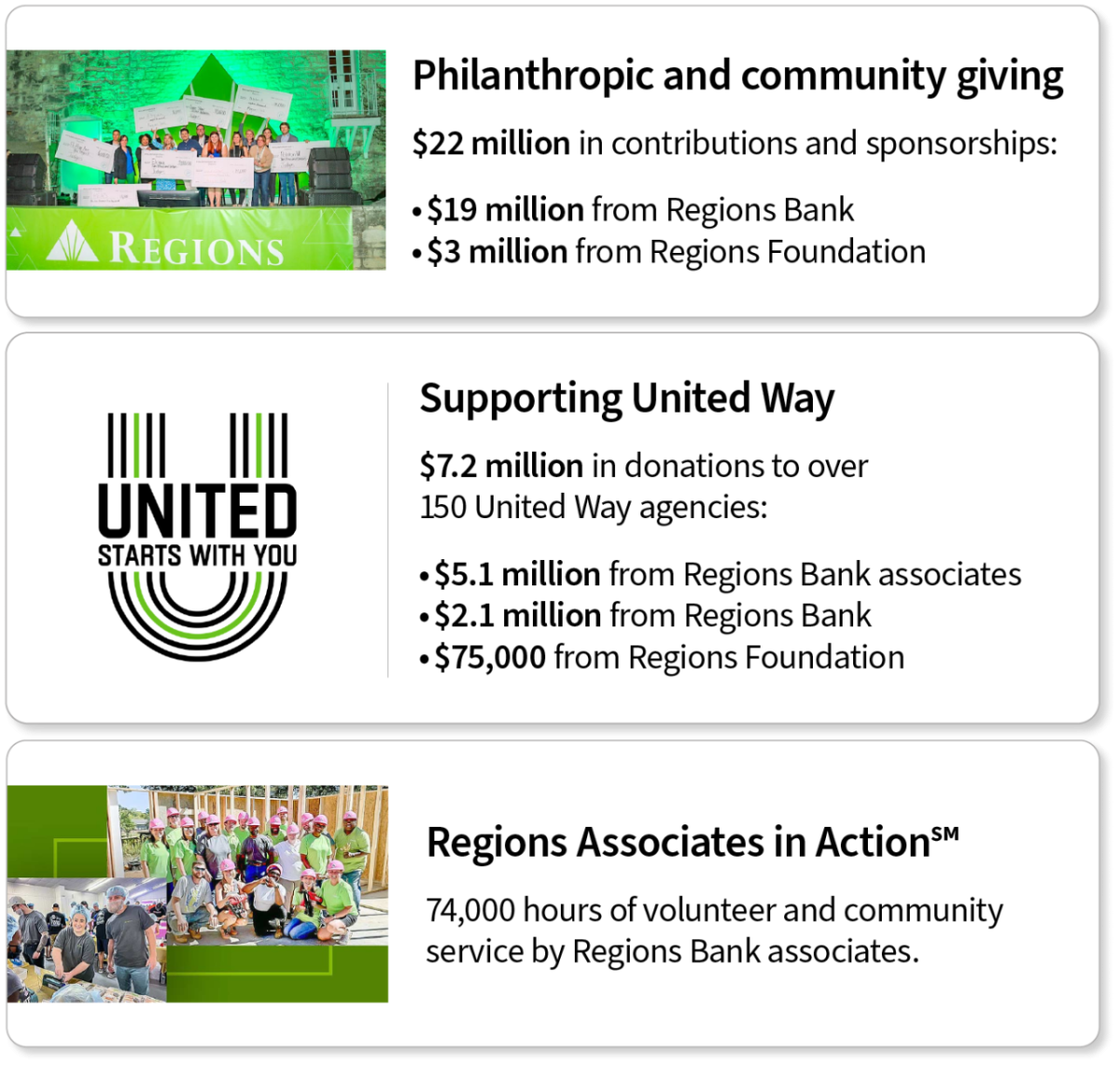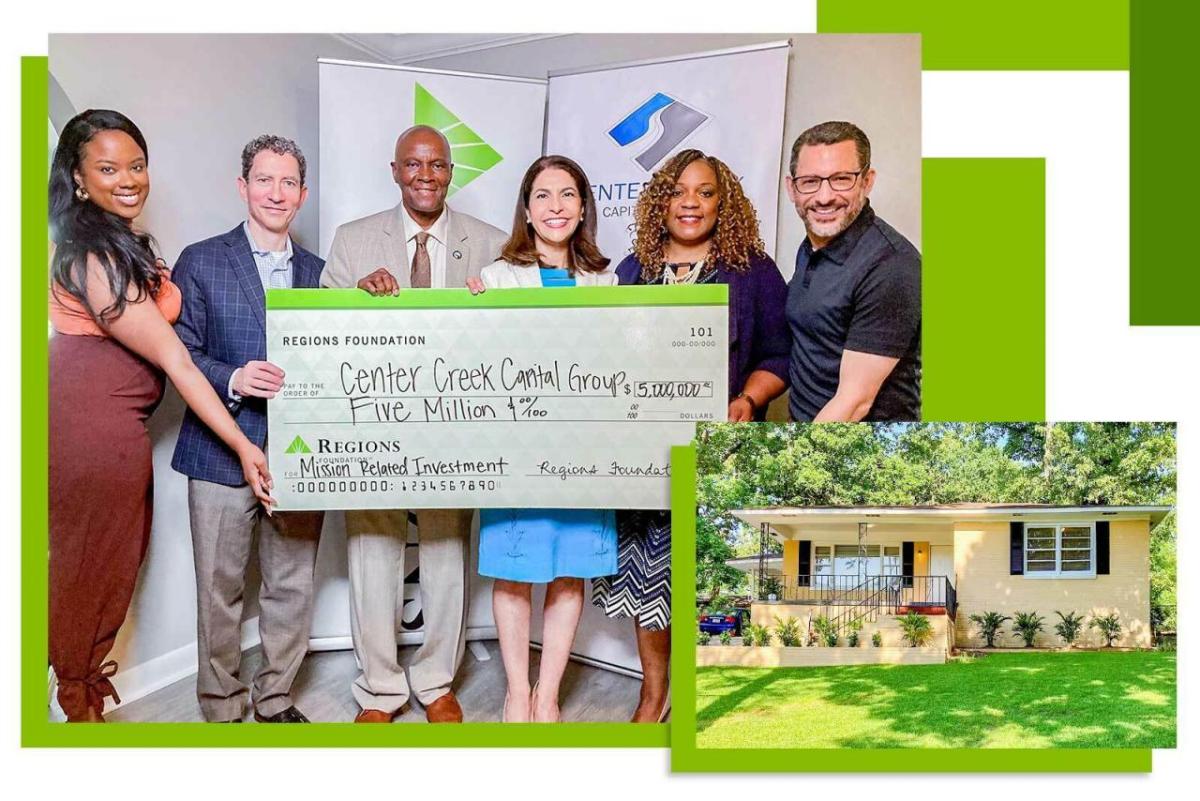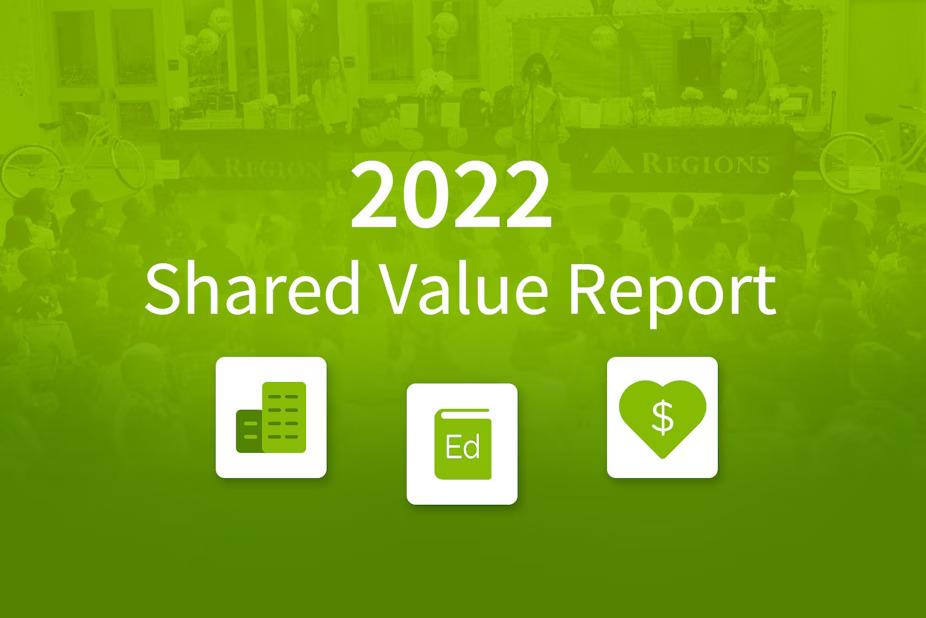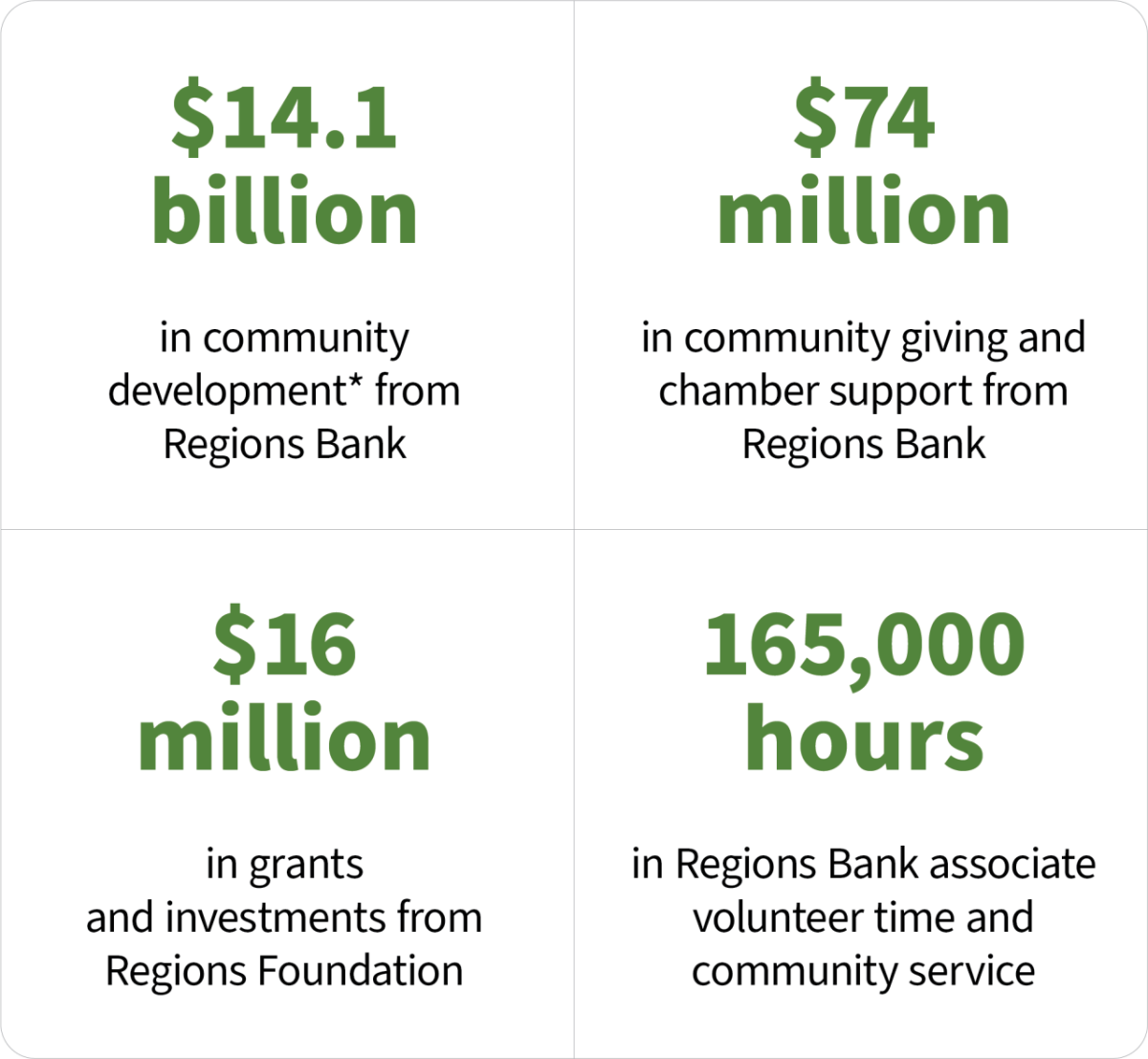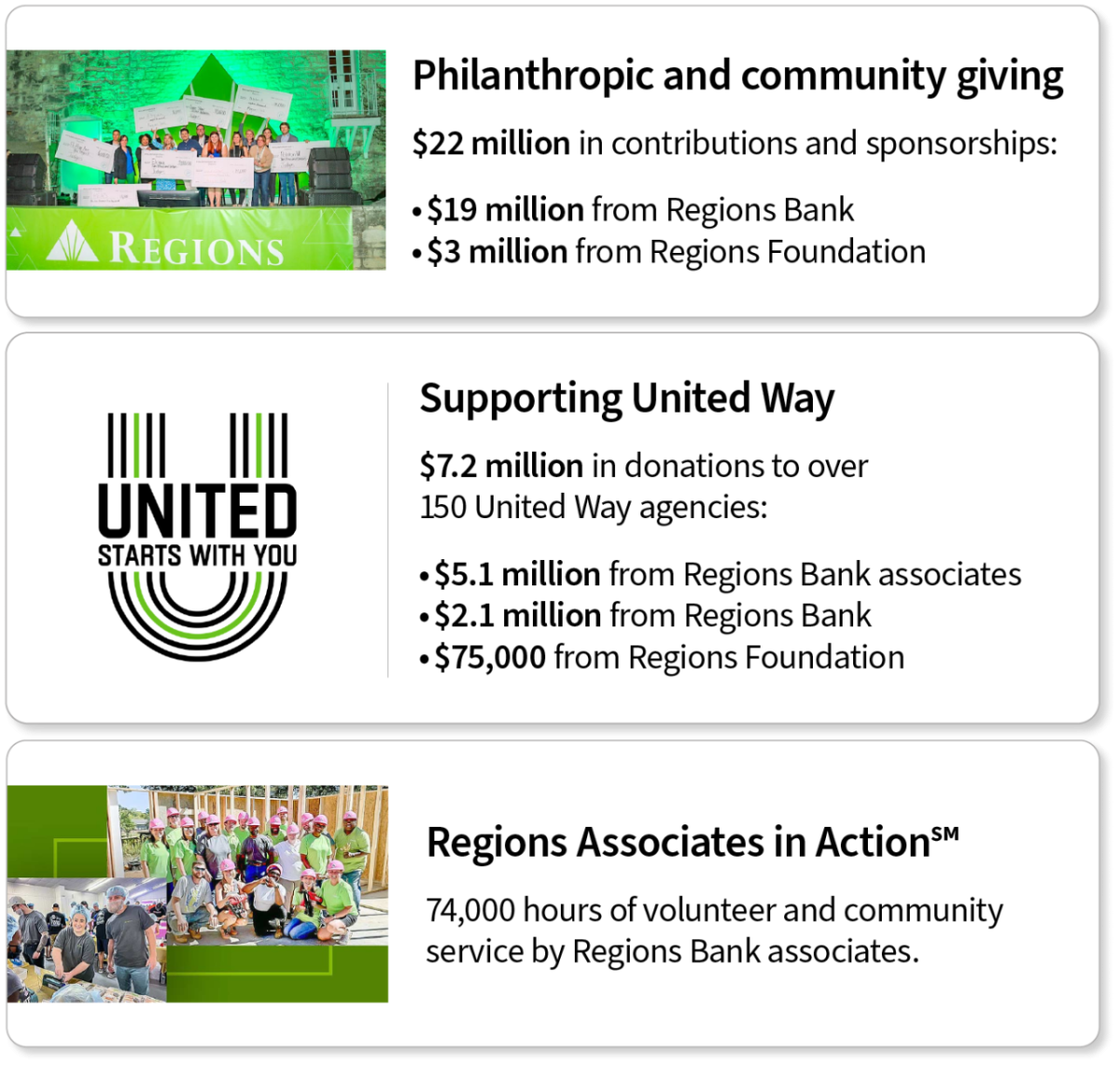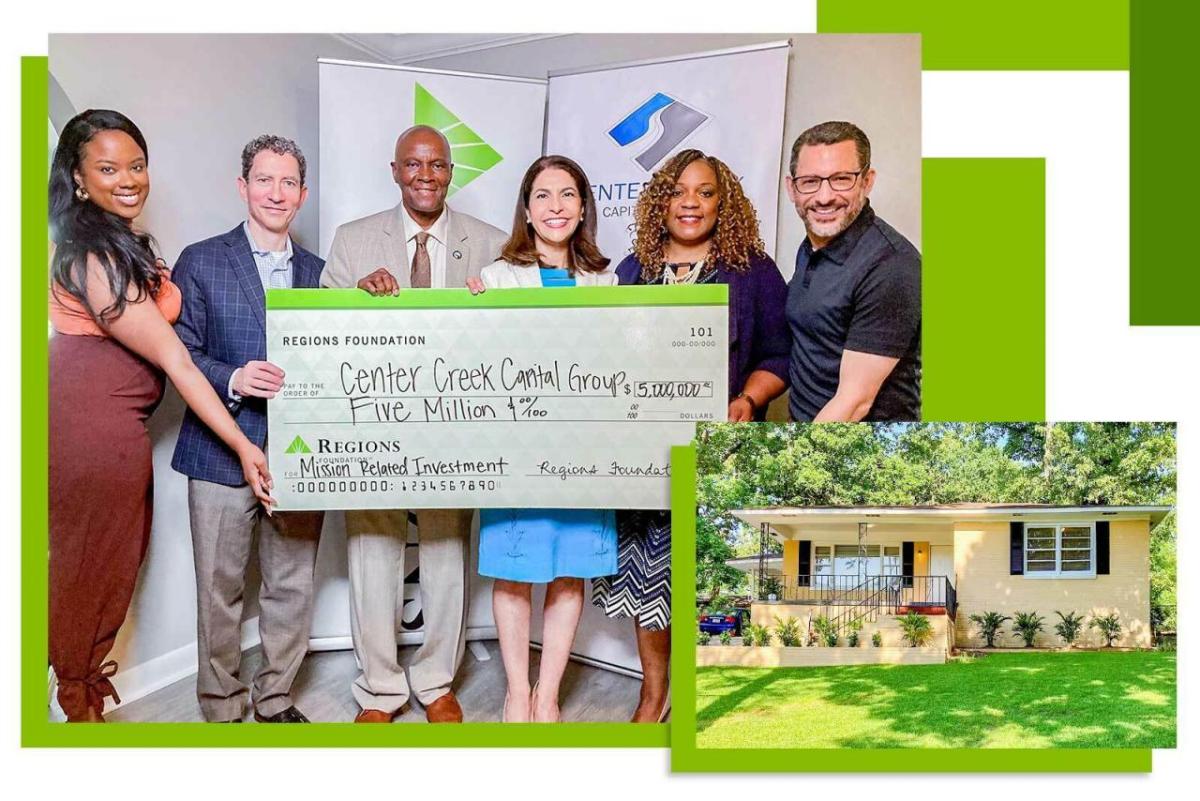 By Candace Higginbotham and Jeremy King
Regions Bank unveiled its Shared Value Report, further illustrating how the bank, as well as the Regions Foundation, made meaningful differences for people, businesses, nonprofits and communities throughout 2022. The Regions Foundation is an Alabama-based nonprofit funded primarily by Regions Bank.
The report is more than a collection of data and figures. It reflects how Regions Bank, its associates and the Regions Foundation leveraged time, talents and resources to create more inclusive prosperity. From supporting more affordable housing to building financial wellness and creating new education opportunities, each example in the report shows the genuine commitment of Regions Bank and the Regions Foundation to invest in areas where they are best qualified to make a difference.
"Regions Bank and the Regions Foundation are supporting real solutions to real issues impacting people in our communities. The Shared Value Report is a reflection of how we're turning our community engagement strategy into action," said Leroy Abrahams, head of Community Affairs for Regions Bank and president of the Regions Foundation. "Regions Bank and the Regions Foundation have a clear track record of helping empower more people and more communities to succeed. This report highlights key accomplishments and important milestones – and it reflects a commitment to building on this progress throughout 2023 and beyond."
Highlights of the Shared Value Report include a three-year look at significant investments from Regions Bank and its associates, as well as the Regions Foundation. Those highlights include: (see figure above)
Specific 2022 investments were also noted, including the following: (see figure above)
The 2022 Shared Value Report, which is published on Regions.com, also includes performance metrics around community development lending, small-business support, financial education, workforce development and affordable housing.
Examples illustrated in the report include sharing how the Regions Foundation helped place families in affordable single-family homes in tree-lined neighborhoods, how Regions Bank associates delivered free financial education seminars to more than 300 people with disabilities – which was in addition to other, year-round financial wellness opportunities for people across Regions Bank's footprint, and how the bank also provided minority-owned small businesses much-needed access to capital.
The report also notes Regions Bank's commitment to Diversity, Equity and Inclusion (DEI). At Regions, DEI is focused on ensuring everyone has a seat at the table and an opportunity to be heard. This results in a stronger bank that is better positioned to meet the financial needs of the diverse customers and communities where Regions operates. Through internal DEI Networks, associates help strengthen the Regions Bank brand in their markets through their collaboration with local community organizations, they provide programming that fosters the bank's internal culture of inclusion and belonging and support efforts to attract and retain diverse talent. Further, Regions Bank continues to be recognized as a corporate DEI leader by third parties. In 2022, the bank was named a Best Place to Work for Disability Inclusion, a Best Place to Work for LGBTQ+ Equality and was recognized as a Military Friendly Employer.
"This report tells a story we can all be proud of," Abrahams concluded. "Regions Bank and the Regions Foundation saw many successes in 2022, but there is much more work to be done. These efforts to advance economic and community development, support education and workforce readiness, and increase financial wellness never let up, and the teams look forward to making even more progress in the years ahead."
About Regions Financial Corporation
Regions Financial Corporation (NYSE:RF), with $154 billion in assets, is a member of the S&P 500 Index and is one of the nation's largest full-service providers of consumer and commercial banking, wealth management, and mortgage products and services. Regions serves customers across the South, Midwest and Texas, and through its subsidiary, Regions Bank, operates more than 1,250 banking offices and more than 2,000 ATMs. Regions Bank is an Equal Housing Lender and Member FDIC. Additional information about Regions and its full line of products and services can be found at www.regions.com.
About Regions Foundation
The Alabama-based Regions Foundation supports community investments that positively impact communities served by Regions Bank. The Foundation engages in a grantmaking program focused on priorities including economic and community development; education and workforce readiness; and financial wellness. The Foundation is a nonprofit 501(c)(3) corporation funded primarily through contributions from Regions Bank.