Shaping the Future: How Disruptive Innovation is Changing Higher Education
By: Kevin Rettle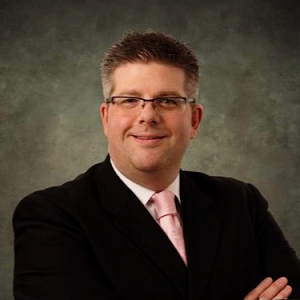 Kevin Rettle, Vice President, Global Offer Development - Universities, Sodexo
Shaping the Future: How Disruptive Innovation is Changing Higher Education
The pace of change in higher education is accelerating faster than any time in history. Today, higher education is a global commodity with all the competition and product diversification of any Fortune 500 organization. Mostly steeped in learning constructs hundreds of years old, today's colleges and universities are subject to stronger political, social, economic, and technology market forces than ever before and are driven by a generation of students that will not accept the status quo.
As a company, Sodexo is committed to a robust research agenda that provides rich insights on the rapidly evolving business environment of higher education. We have two groundbreaking reports set to release this fall:  The International University Lifestyle Survey and President to President.  Both reports reinforce the siren call of reinvention in the name of making education more accessible and affordable; shaping the policies and regulations that govern institutions; and social justice on campus and in the community. If this sounds a lot like disruption – it is. But when you are competing against 26,368 other institutions the world-over with a similar product set, the solution is less about developing better products and services but rather and more about how schools redefine their end-to-end experience. Enter Disruptive Innovation.
Disruptive innovation, a term coined by Harvard professor Clayton Christensen in his 1997 book, The Innovator's Dilemma, describes a process by which a product or service takes root initially in simple applications at the bottom of a market and then relentlessly moves up market, eventually displacing established competitors.
With a population expected to crest at 2.56 billion individuals globally by 2020, Gen Z is redefining expectations on our campuses. Strong, stable internet connectivity is expected and modern hardware and operating systems that support an always-on mindset is the norm. This mentality transcends into their college expectations for multi-modal learning, customized degrees, and the most technologically advanced campuses. Colleges and Universities are being expected to offer the highest quality education while simultaneously providing premium technology, top notch research facilities, premier accommodations and high quality dining options all with no impact to tuition.
Disruptive innovation takes old techniques and fits the new wants of consumers into a new product, eventually displacing the original technologies. One application is online learning. It is a disruptive innovation that is changing the education system and may be the new direction that colleges should encourage because it is a catalyst for greater access and increased flexibility. It allows studies to be personalized and accommodate individuals with different fields of interest, learning styles and schedules. This is especially important since many people see a college education as a necessity to acquire good jobs and have a secure lifestyle.
College's primary role is to encourage student success, but it is also our responsibility to continually scan the environment for new technologies that will improve educational experiences. Consider what new ideas could create more opportunities to increase success; this is exactly what we are doing as experience designers in global offer development and shaping how we impact quality of life on campus.
For higher education in general, the future is complicated; the stakes for recruitment and retention have never been higher. Colleges are always looking to be leaders in the world of academia and are seeking innovative ways to provide quality learning. But how and when can universities take advantage of innovations to improve their entire ecosystem?
Follow this year's President to President discussion about how to integrate disruptive innovation in campus life. The 10-chapter series published by Sodexo, "Disruptive Innovation is Shaping the Next-Gen Campus and Enabling Student Success," will focus on how institutions are innovating to secure the future and ensure positive business outcomes while enhancing the student experience on campus. Each chapter of President to President is authored by a notable thought leader whose institution is at the forefront of innovative philosophies and practices that give their organization a competitive advantage.
Kevin Rettle is a global vice president for Sodexo's Universities segment focusing on offer development.