ON Semiconductor Helps to Transform Science Education in Arizona
ON Semiconductor Helps to Transform Science Education in Arizona
Written By Cassandra Savel, Corporate Social Responsibility Intern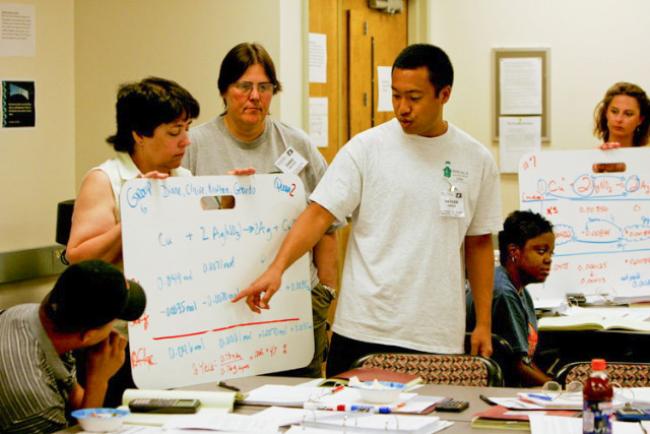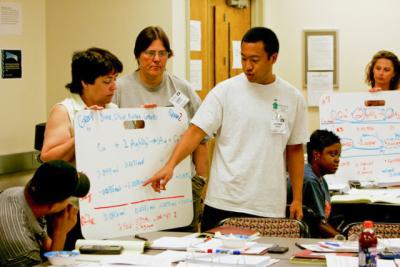 Thursday, August 27, 2020 - 10:00am
ON Semiconductor is a passionate supporter of Science, Technology, Engineering, Arts and Mathematics (STEAM)  education, and we recognize the importance of supporting and equipping teachers to inspire, motivate, and develop the skills of young people. 
With Arizona having a shortage of qualified teachers -and in parallel are experiencing education budget cuts, it is vital to ensure there is a continued pipeline of funding for educational development within STEAM areas for both students and teachers. Teaching STEAM requires both expertise in the subject and an understanding of how to effectively communicate complex topics in an engaging manner.
Recognizing this, our Global Giving program was excited to award a grant in 2019 to the Arizona State University Modeling Instruction program, which stands as a key professional development resource to alleviate the chronic shortage of physics and chemistry teachers in Arizona. Funded from 1990 to 2005 by the National Science Foundation, the program was institutionalized in 2001 at ASU as a summer graduate program for science teachers. Through ON Semiconductor's grant, the program was able to provide partial tuition scholarships to support the continuing education of high school science teachers, helped to strengthen pedagogy techniques, and prepare new teachers to become qualified to teach advanced and dual enrollment physics or chemistry. 
Due to the pandemic, this summer's courses went into a fully online education mode. Although this posed many novel challenges, the positive learning outcomes proved to prepare teachers for new methods of online teaching which are crucial for adapting to the educational environment of today. For 26 days in June and July, the three courses were taught remotely via Zoom to 60 participating Arizona teachers in an interactive engagement style, with more than half of the participants teaching in high-poverty (Title 1) schools. 
The content of the teaching program focused on enhancing curriculum design, which offers more flexibility and responsiveness than the more typical fixed curriculum. A key component of Modeling Instruction is having students construct mathematical and conceptual models in order to more effectively learn science topics and experience the excitement of understanding the natural world. 
As a state of the art teaching methodology, it develops students' abilities to understand scientific claims, evaluate evidence, and become scientifically literate young adults. With an emphasis on advancing critical thinking skills, the curriculum design has shown success in engaging students who have not traditionally succeeded in science and contributes to an overall improvement in student performance. 
Teachers participating in the summer professional development courses have reported improved concept understanding in addition to feeling better prepared and more motivated to meet learning standards. 
As Holly McTernan, the remote course leader for Modeling Electricity and Magnetism, stated:
"Many also pointed out that they felt they learned some helpful techniques for how to teach remotely where necessary and preserve a Modeling pedagogy, as well as how to keep scientific discourse prevalent in a remote learning environment."
With remote learning at the forefront of education, the methods learned through ASU Modeling Instruction courses will play a central role in reaching students in the upcoming school year. It is estimated that 35,000 Arizona students benefit each year from the enhanced professional development of teachers through this program, many of which attend public high schools in the greater Phoenix region. As a result, scientific literacy and STEAM engagement extends across the entire community. 
ON Semiconductor is grateful to collaborate with the ASU Modeling Instruction program to transform the state of STEAM education and ensure students are developing the skills needed to succeed in the future. With well-equipped teachers, new ways of learning can expand opportunities for understanding and engagement in critical fields of study that will invent the world of tomorrow. 
You can learn about the ASU Modeling Instruction programs for teachers at: https://physics.asu.edu/content/modeling-instruction-program.
For more information about how ON Semiconductor supports STEAM education, visit: ON Semiconductor Foundation.