Scalable Solutions in Fragile States
Scalable Solutions in Fragile States
Applying MSI's scaling paradigm in states with low government capacity to meet pressing needs, build social capital, and address root causes of fragility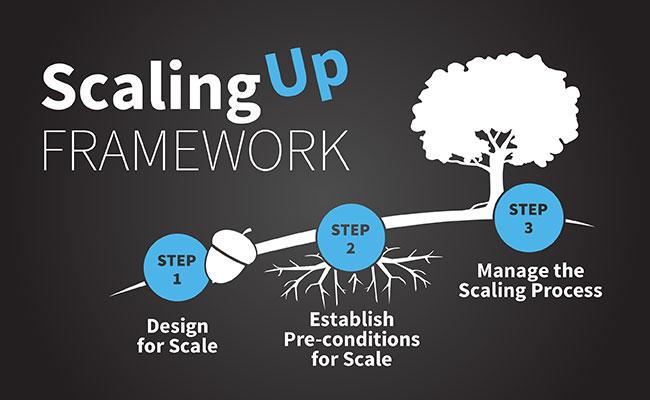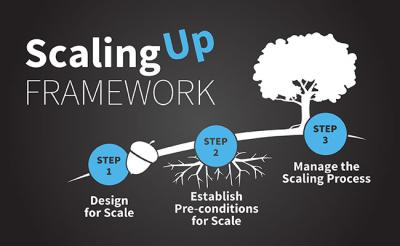 Thursday, January 18, 2018 - 8:00am
Larry Cooley, President Emeritus of MSI, A Tetra Tech Company, co-authored a blog post for the Brookings Institution's Future Development blog with Jonathan Papoulidis, Executive Advisor on Fragile States at World Vision, titled "Scalable Solutions in Fragile States." All opinions expressed in this post are the authors' own.
In their post, Larry and Jonathan focus on the critical need to apply scaling up frameworks to development in fragile states. They argue that current development approaches cannot keep pace with the shocks and setbacks that afflict many of the world's poorest communities in challenging and fragile state environments.
Instead, they call for incorporating scaling up frameworks that take into account low government capacity and limited available resources to best help these states mitigate risks while accomplishing development goals. In their Future Development blog post, they write:
None of these challenges can be properly addressed without working at scale. This is not simply a matter of expanding successful programs to reach more people. Instead, we argue that the most promising interventions for tackling fragility and building resilience only kick-in at scale because of the higher degree of functioning social capital they require. While not a panacea, scaling-up approaches provide a valuable organizing framework for strengthening and expanding social capital and overcoming the piecemeal, one-off, and non-strategic character of aid projects in fragile states.
They draw heavily on MSI's widely disseminated Scaling-Up Management Framework, which has three objectives: designing interventions with scale in mind, assessing scalability, and enhancing the scaling process. These steps combine policy change, stakeholder engagement, and systems analysis into a flexible yet methodical process to identify and manage large-scale systemic change.
Larry and Jonathan also discuss the unique challenges of applying scaling up frameworks to development in the context of fragile states, including how to overcome deficits of trust between communities, networks, and institutions. They write about the importance of social capital in any scaling up framework "to help address the root causes of fragility—broken social contracts between state and society, social divisions, and weak institutions unable to provide basic services and protection."
Read the full blog post on Brookings Institution's Future Development blog.