Running Towards Opportunities: My Never Stand Still Conversation with Nasdaq CEO Adena Friedman
By Dan Schulman, President & CEO of PayPal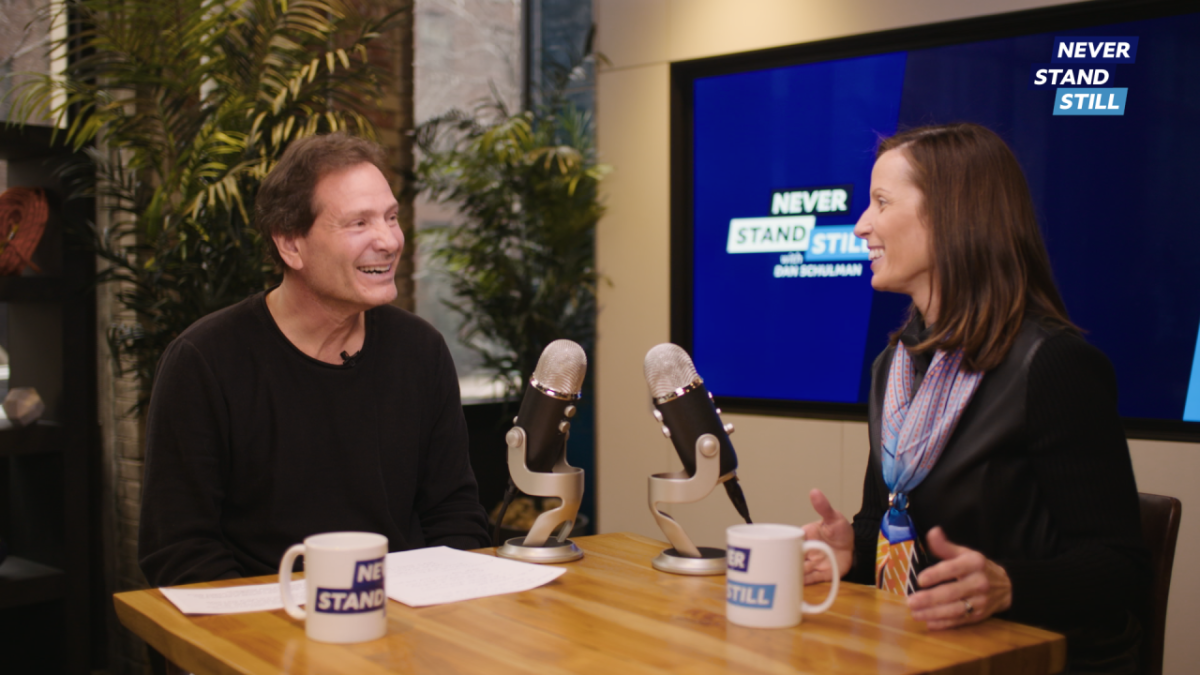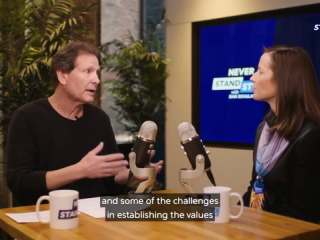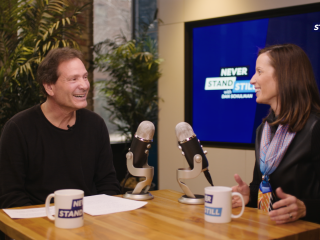 If there's anyone who understands my "Never Stand Still" mantra, it's Nasdaq President and CEO Adena Friedman. As a black belt in Taekwondo, Adena knows how to give a hit, take a hit, and get back up again even more ready to tackle the next challenge.
Her impressive career and personal interests illustrate this tenacity. In addition to being a successful businesswoman, dedicated mother and black belt, Adena earned her pilot's license at age 18 and is fluent in Russian and French. I really enjoyed chatting with Adena and wanted to pass along some of my favorite pieces of advice from my conversation with her:
When you doubt yourself in your career, consult your support system.
Adena has had an admirable career, but like many of us, there have been times in her professional journey when she's faced obstacles: namely, being overwhelmed with responsibility and being fearful that she wasn't ready to take on a new challenge. "I had a couple moments in my career where I took kind of a leap step forward, and the company really made a bet on me," Adena explained. "You definitely have moments of self-doubt, like, 'Really? Am I ready?' First of all, don't express this at the office. But take them home, and find…someone who can just look at your career and look at you and knows you well, who can just give you independent advice. Inevitably they're very likely to say, 'If your boss thinks you're ready, then you're ready. You're underestimating yourself.'"
One of the most important aspects of any career is learning to be uncomfortable sometimes. In my own career, it's been the times when I stepped out of my comfort zone that I learned the most and grew even stronger at my work. We are often our own worst critics, but should lean on our friends, family, and mentors for perspective when things get tough.
Focus on client needs rather than the trajectory of the competition.
One of my favorite points from my conversation with Adena was about avoiding disruption. Adena and I share the philosophy that success is about being customer-driven, not just competitor-driven. "Even when you're number one in your market, if you're competitor driven, you are limiting your opportunity, because all you're doing is saying, 'I need to be better than the guys next to me,'" Adena explained. "If you're client-driven, you're driving yourself to be the best that you can be. And your clients frankly are never totally satisfied. So you should never assume that what you do is perfect." Companies can't carve out a unique place for themselves in the market or convince customers of their value proposition by only being one step ahead of their competition. Instead, companies need to constantly listen to their customers and design solutions with those people in mind. It's my job at PayPal to ensure this is the way we're thinking about our future. I want our legacy to be about driving real change in the industry and how people pay for things, instead of just outperforming competitors' metrics.
In your career, always run to an opportunity—not away from a problem.
Adena spent 17 years at Nasdaq before becoming CFO of The Carlyle Group. She ultimately returned to Nasdaq a few years later, and says she brought a more wide-ranging view of the industry back with her. But she also shared that leaving Nasdaq for that period of time was one of the hardest decisions of her career. Adena said, "You should always run to an opportunity. Don't go somewhere new because you don't like where you are. Of course, if you don't like where you are, you should find a new opportunity. But make sure it's an opportunity that you really are excited about." I can relate to Adena's advice. Earlier in my career, I had been at AT&T for 18 years in a great job that I loved. But when I had an opportunity to do something completely different and take on my first CEO role, it was a risk I was thrilled to take. I'm a better leader today because of it.