The Road to a Vaccine, Ep. 7: What Our "New Normal" Might Look Like Until We Get a COVID-19 Vaccine
The Road to a Vaccine, Ep. 7: What Our "New Normal" Might Look Like Until We Get a COVID-19 Vaccine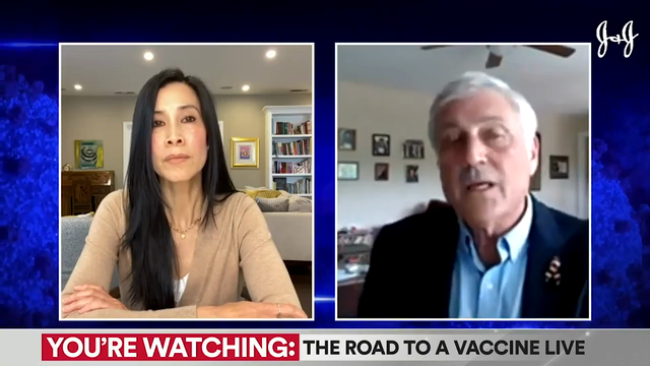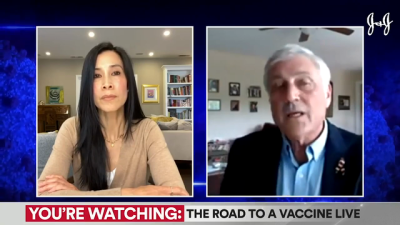 Wednesday, May 27, 2020 - 11:35am
This new eight-episode educational video series will examine the latest efforts to respond to the COVID-19 pandemic and break down the complex process of developing a vaccine.
Each week our host Lisa Ling will talk to leading scientists and researchers, healthcare workers on the front lines and public health experts around the world working collaboratively to help bring an end to the deadly pandemic.
In Episode 7, Lisa Ling speaks with Johnson & Johnson Chief Scientific Officer Paul Stoffels, M.D., about important advances being made in vaccine development. Former FDA Commissioner Mark McClellan, M.D., Ph.D., discusses what reopening could look like and global health leader Jonathan Quick, M.D., MPH, shares why he believes testing is critical to help manage this pandemic.
What Our "New Normal" Might Look Like Until We Get a COVID-19 Vaccine.
Tune in live at 12 pm EDT Tuesdays on JNJ.com, Facebook, LinkedIn or Twitter. Come back to this page at any time to watch a replay.