PT Freeport Indonesia Reduces the Use of Plastic Water Bottles to Almost Zero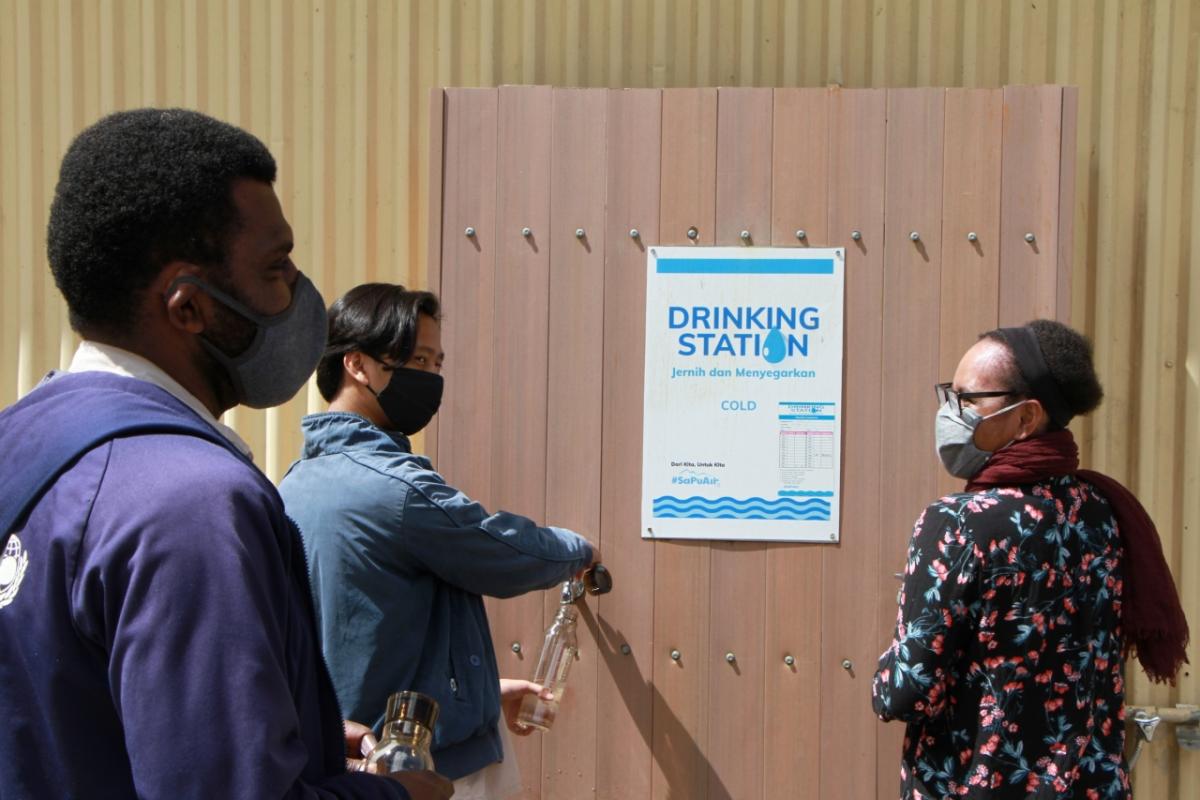 PT Freeport Indonesia employees fill up their reusable water bottles at one of the many drinking stations on-site.
At Freeport-McMoRan's operation in Papua, Indonesia, plastic water bottle use went from almost 5 million bottles a year to zero thanks to the implementation of drinking water stations and a successful awareness campaign.
PT Freeport Indonesia (PT-FI) installed water tanks, dispensing stations and even stations for employees to wash the reusable bottles they were issued. Potable water systems were made available throughout operations and communities.
PT-FI's award-winning employee awareness campaign to discourage the use of single-use plastic bottles is known as #SaPuAir which means "My Water," and was conceived and launched by PT-FI's Corporate Communications team to educate the PT-FI community about the quality of its own pristine water and the need to eliminate plastic water bottle use.
#SaPuAir featured a series of informational print stories, posters, videos and television programs. The team conducted taste tests, held video competitions and other contests, and posted lab results at water refilling stations throughout Jobsite.
Indonesia is the second-highest contributing nation to plastic waste, and the government is striving to reverse that tide with programs similar to PTFI's award-winning example.
PT Freeport Indonesia has since eliminated the use of plastic shopping bags and has further waste reduction plans in the works.
To learn more about how Freeport-McMoRan minimizes adverse impacts on the environment and enables ecosystems to be protected and maintained through responsible environmental stewardship, please visit www.fcx.com/sustainability.
See the 2019 Annual Report on Sustainability for more information on their social, economic and environmental efforts.