Private Sector Harnessing Power of Digital Innovation to Overcome Development Challenges and Improve Lives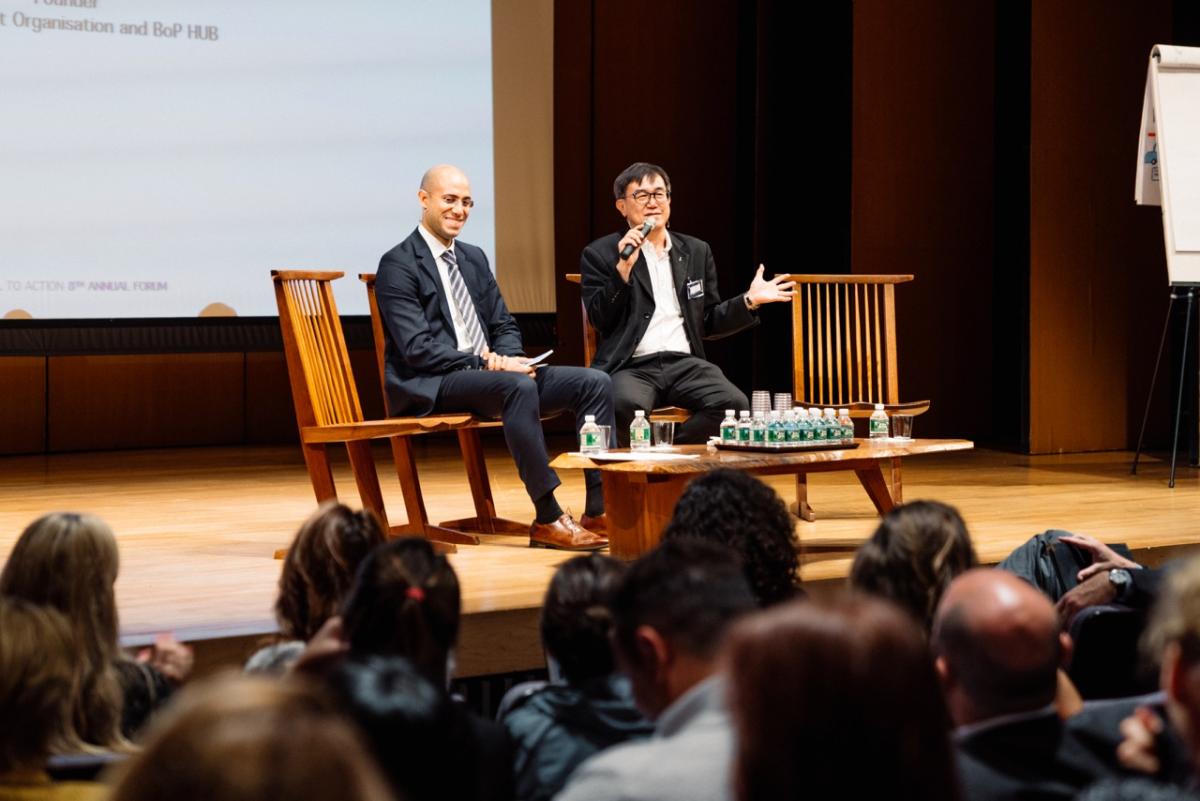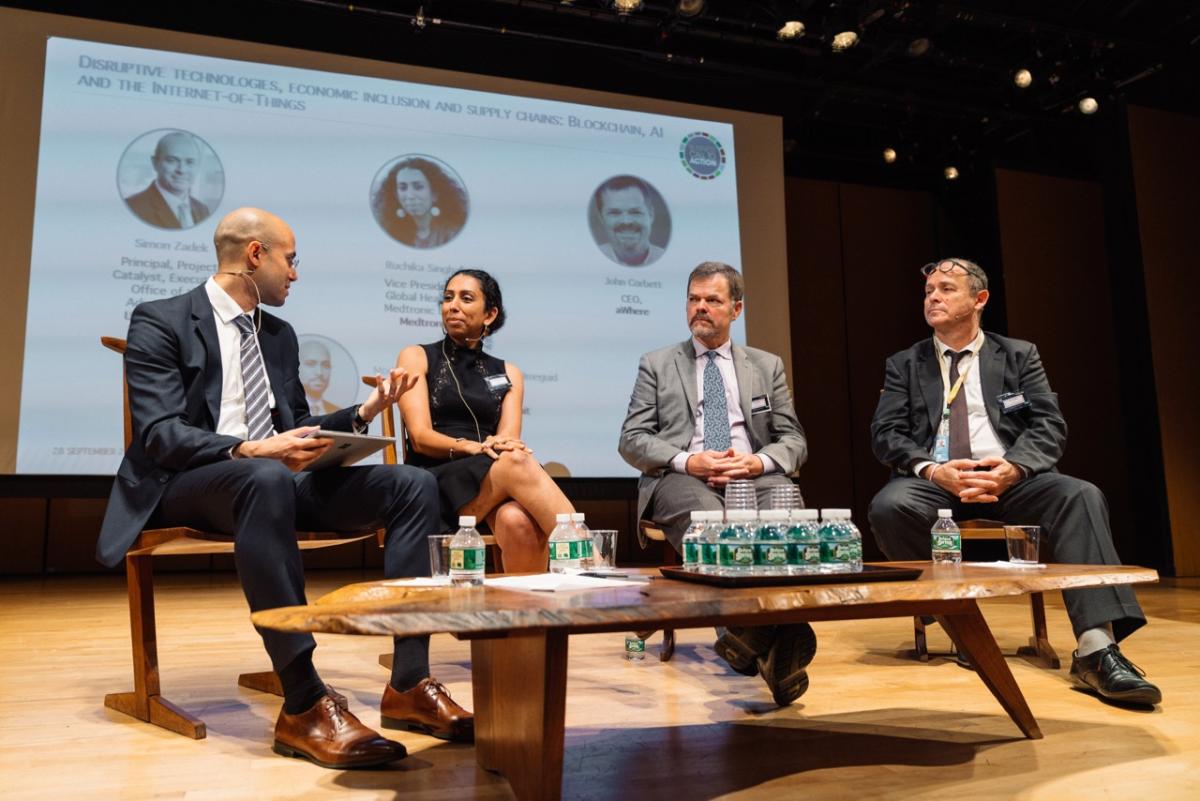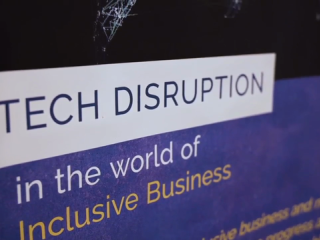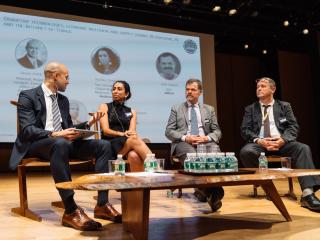 NEW YORK, November 1, 2018 /3BL Media/ – Big Data, Robotics, Artificial Intelligence, and the Internet-of-Things are completely revolutionizing the way we work, learn and live. Advances in technology are saving lives, overcoming infrastructure challenges, and bringing goods and services to communities formerly cut off, whether through physical or economic isolation.
Over 100 business leaders, development actors and innovators gathered on the sidelines of the 73rdUnited Nations General Assembly to discuss digital tools that are disrupting the traditional ways of doing business and bringing the ambitions of the development and private sectors closer together than ever before.
The event, Technological Disruption in the World of Inclusive Business, organised by Business Call to Action in partnership with the Inclusive Business Action Network (IBAN), showcased practical applications of innovative digital technologies by inclusive business and set out supporting strategies to leverage their use to improve lives at the Base of the Economic Pyramid (BoP). The focus was on impactful technology solutions that have the ability to yield long-term benefits and help achieve the Sustainable Development Goals.
From a simple mobile app like SafeMotos that is linking motorcycle drivers and customers in Rwanda's capital, Kigali, much like Uber, to global healthcare company Medtronic, which is using an android-based screening and diagnosis kit to carry out ear health screenings in India, with a goal to screen 100 million people globally by 2025, digitalisation is enabling companies to dramatically improve both scale and impact. This has a double positive of providing profit potential while improving lives of clients, suppliers and/or employees.  
Advances in digital technology are making it easier for private sector to make significant improvements in the lives of those living at the bottom of the economic pyramid in terms of health, education and income. Melissa Menke, CEO of healthcare provider Access Afya, which runs a chain of micro-clinics in Nairobi's informal settlements and a Healthy Schools program that delivers check-ups, treatments, and training to children in their schools, explained how her company was addressing an important gap in healthcare in the Sub-Saharan nation:  
"At Access Afya, we have found that a combination of technology, operational excellence and investing in our staff gets us closer to [a functioning health] system. We are excited about linking together different technologies, generating data and creating insights to improve quality and support scale," Ms Menke said.
Keynote speaker Jack Sim, founder of the World Toilet Organisation said private sector had a crucial role to play in contributing to the SDGs.
"We know that we do not have the trillions of dollars needed to deliver the 17 sustainable development goals. But if we can convert a significant portion into social business investments, and combine this with proven business models, we can solve the problem at exponential scale and speed, and at a much lower cost than traditional methods," Mr Sim said.
Head of Business Call to Action Paula Pelaez said digital technology also had the potential to significantly increase the reach and scale of existing inclusive businesses.
"The consequences for inclusive business are massive. With these changes rewriting the rules of the game, inclusive businesses are increasingly recognising the need to take a deeper look at what this new era signifies for them and how they should respond," Ms Pelaez said.
Solutions were discussed looking at their feasibility and scalability, potential to address truly global challenges, degree of supporting advocacy, and applicability to market failures beyond the scope of government and industry.  
For further information: 
Aimee Brown
BCtA Communications Lead
aimee.brown@undp.org    
About Business Call to Action (BCtA)
Launched in 2008, BCtA aims to accelerate progress towards the Sustainable Development Goals (SDGs) by challenging companies to develop inclusive business models that engage people with less than US$10 per day in purchasing power (in 2015 dollars) as consumers, producers, suppliers and distributors. Over 200 companies, ranging from multinationals to social enterprises, and working in 68 countries, have responded to the BCtA by committing to improve the lives and livelihoods of millions in developing countries through access to markets, financial services, affordable healthcare, water and sanitation, education and other critical services. BCtA is supported by  the Dutch Ministry of Foreign Affairs, Swedish International Development Cooperation Agency (Sida), Swiss Agency for Development and Cooperation (SDC), UK Department for International Development (DFID), US Agency for International Development (USAID) and hosted by the United Nations Development Programme (UNDP). For more information, please visit www.businesscalltoaction.org. 
About iBAN
The Inclusive Business Action Network (iBAN) is a global initiative supporting the scaling and replication of inclusive business models. Through its strategic pillars iBAN blue and iBAN weave, iBAN manages an innovative online knowledge platform on inclusive business and offers a focused Capacity Development Programme for selected companies and policymakers in developing and emerging countries. iBAN creates a space where evidence-based knowledge transforms into learning and new partnerships. With its focus on promoting the upscale of inclusive business models and consequently improving the lives of the poor, iBAN is actively contributing to the achievement of the Sustainable Development Goals. iBAN is funded by the Federal Ministry for Economic Cooperation and Development and the European Union. It is implemented by the Deutsche Gesellschaft für Internationale Zusammenarbeit (GIZ) GmbH.