Planting Trees in Greece for FedEx Cares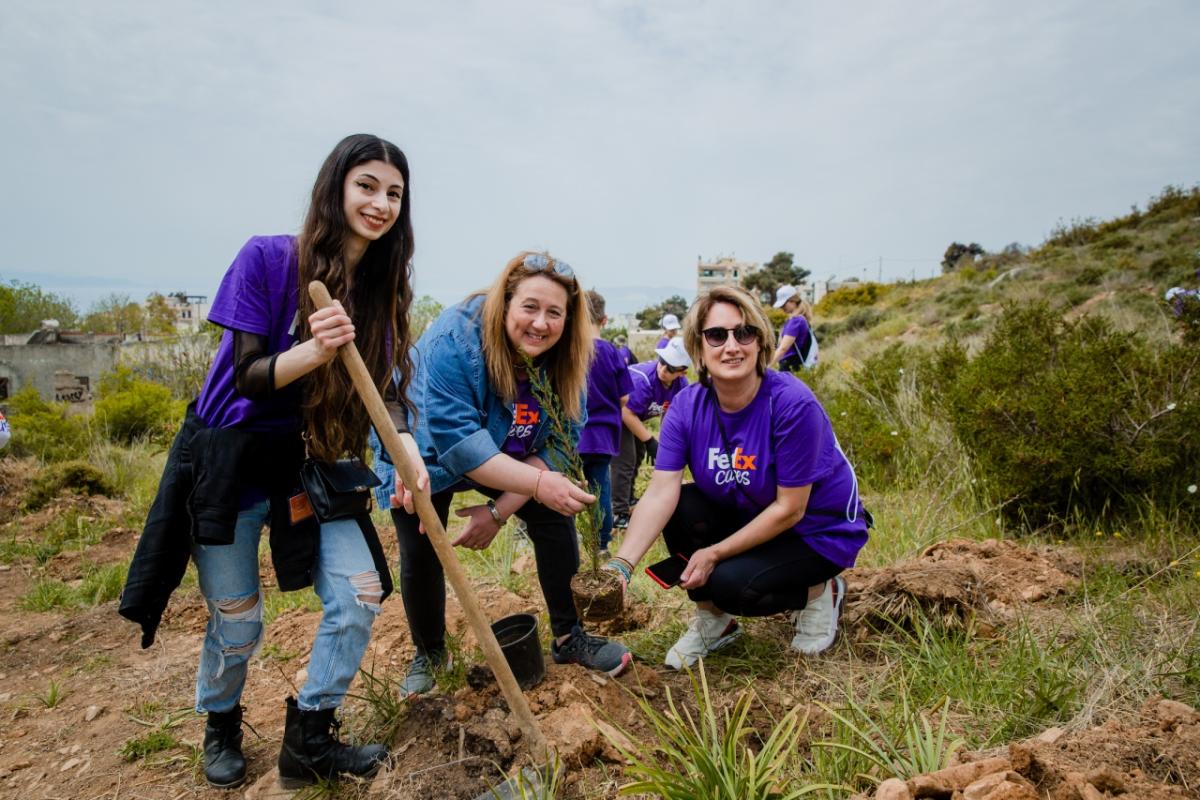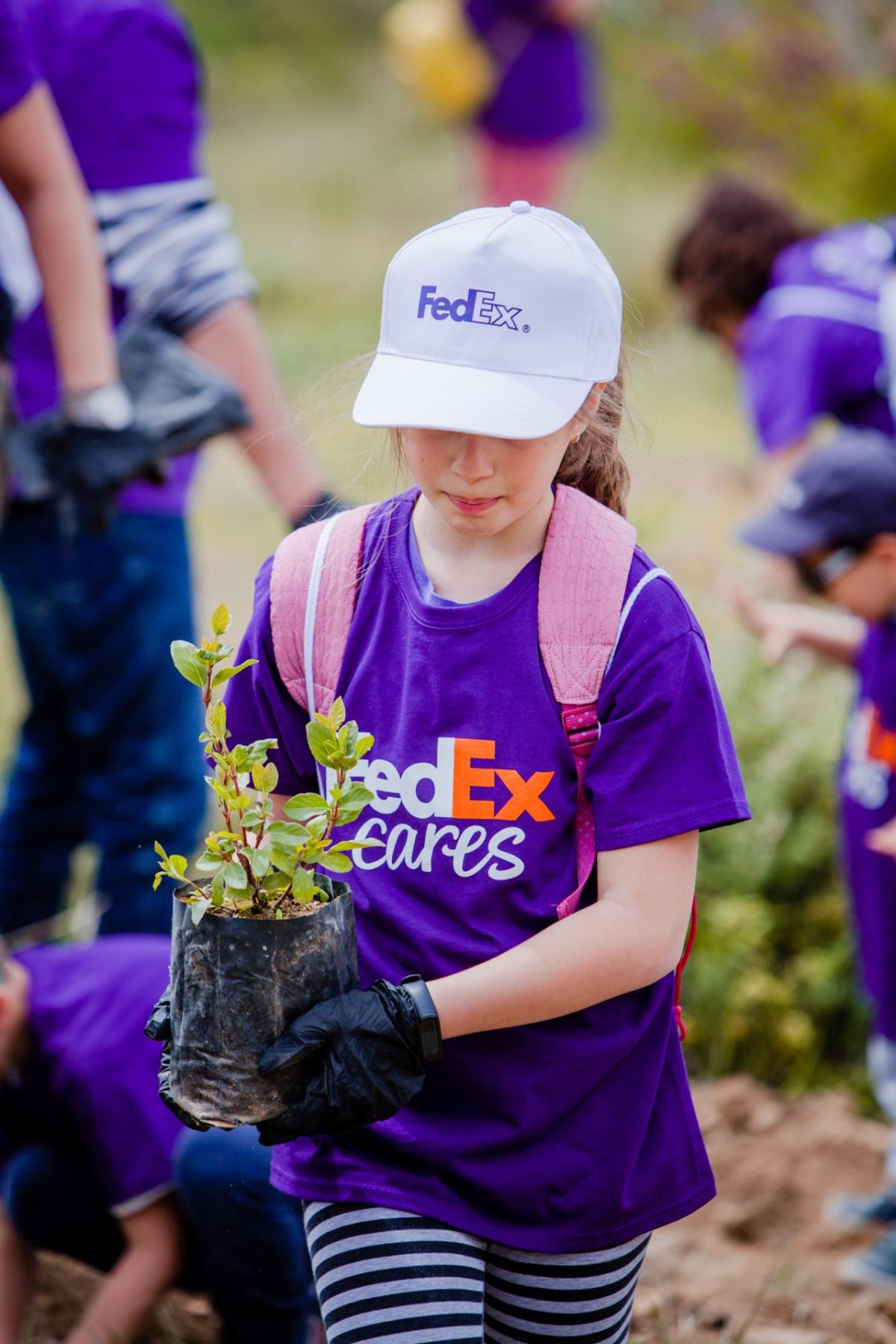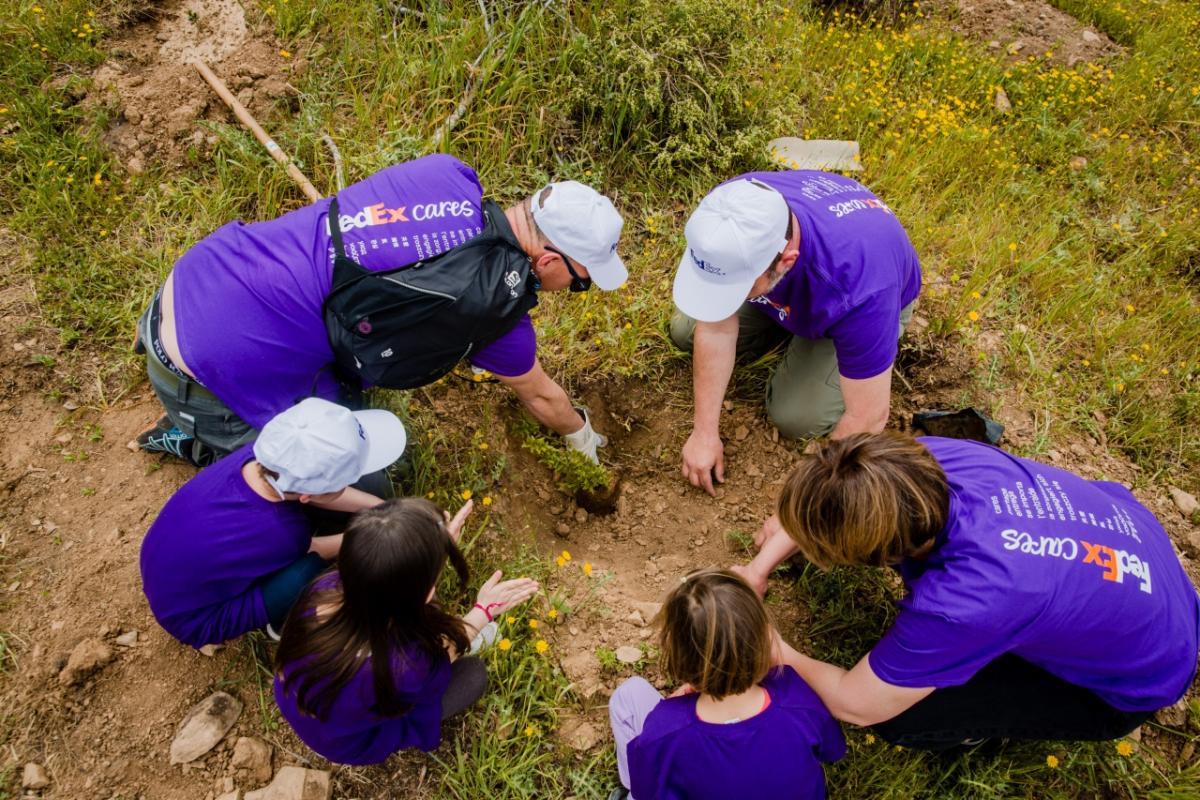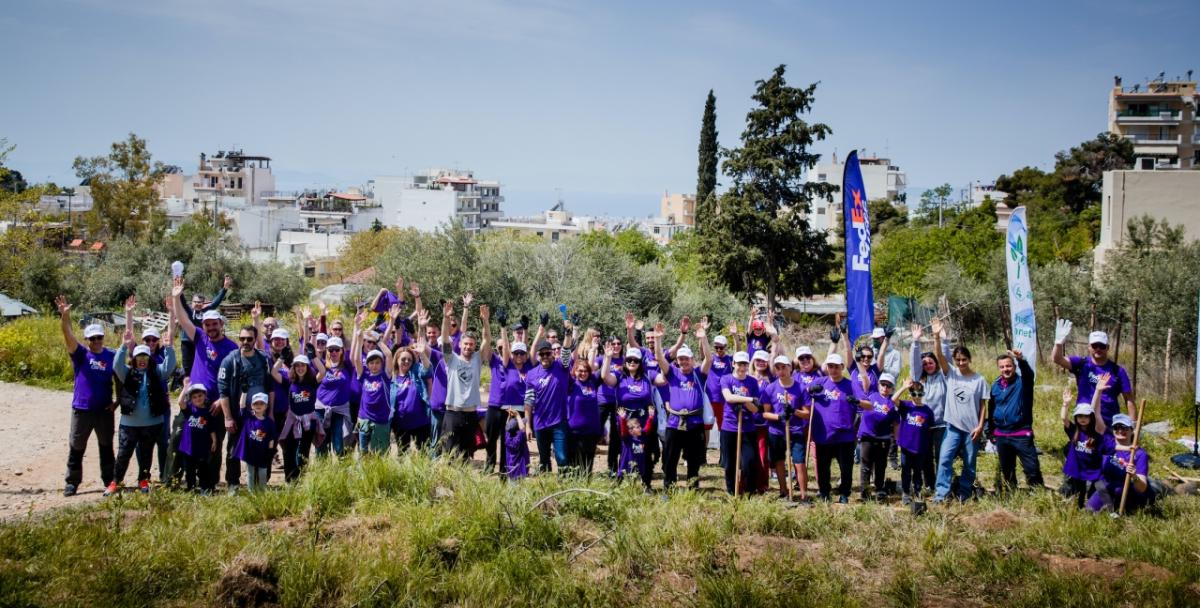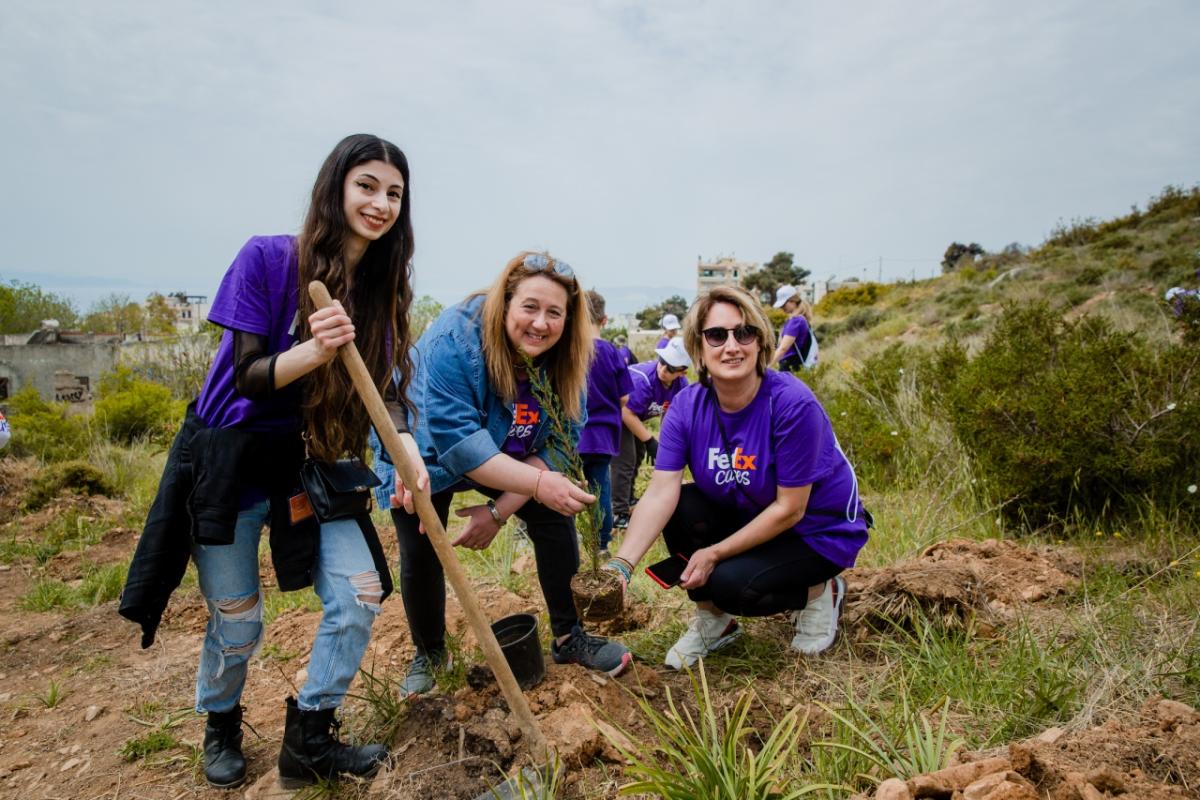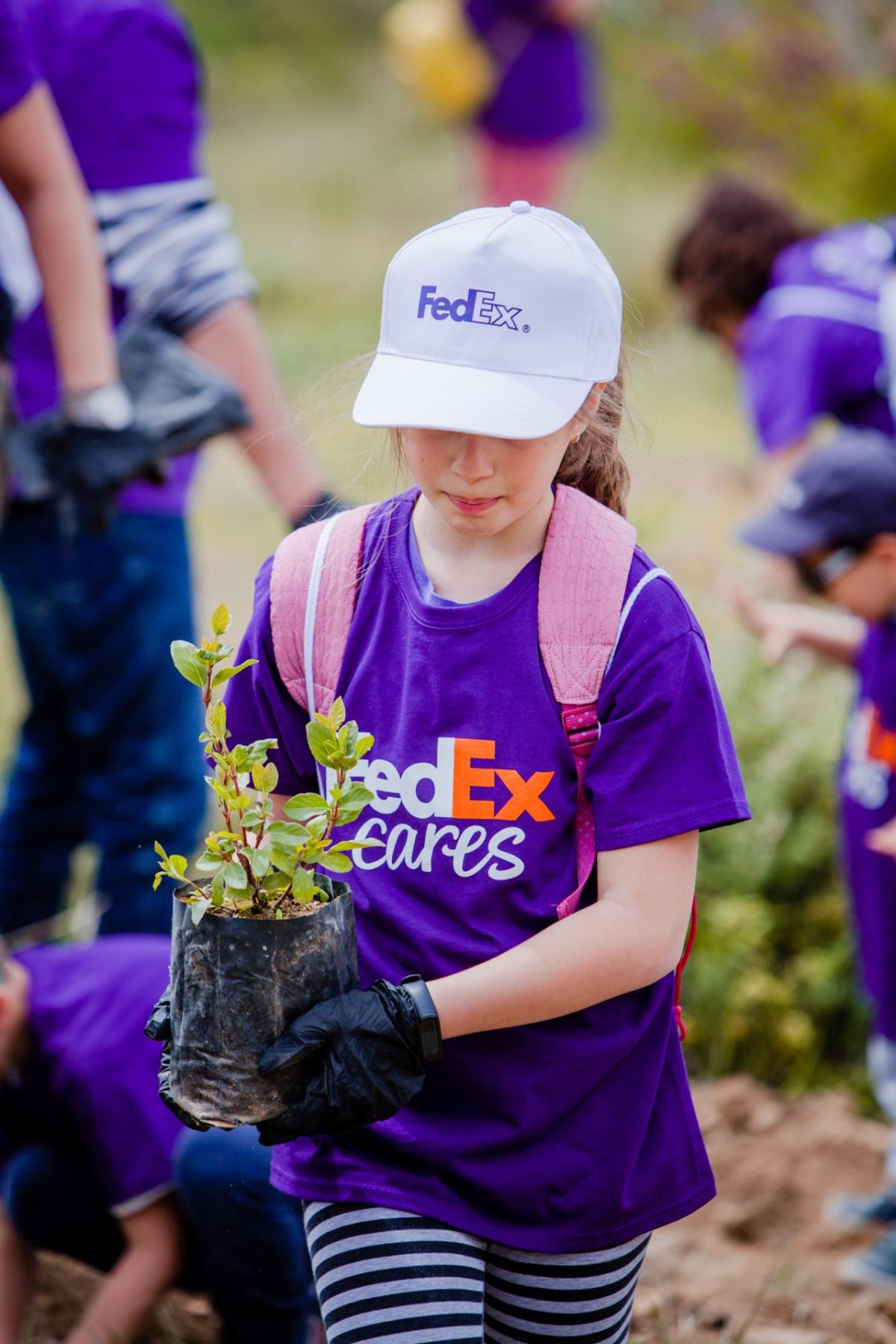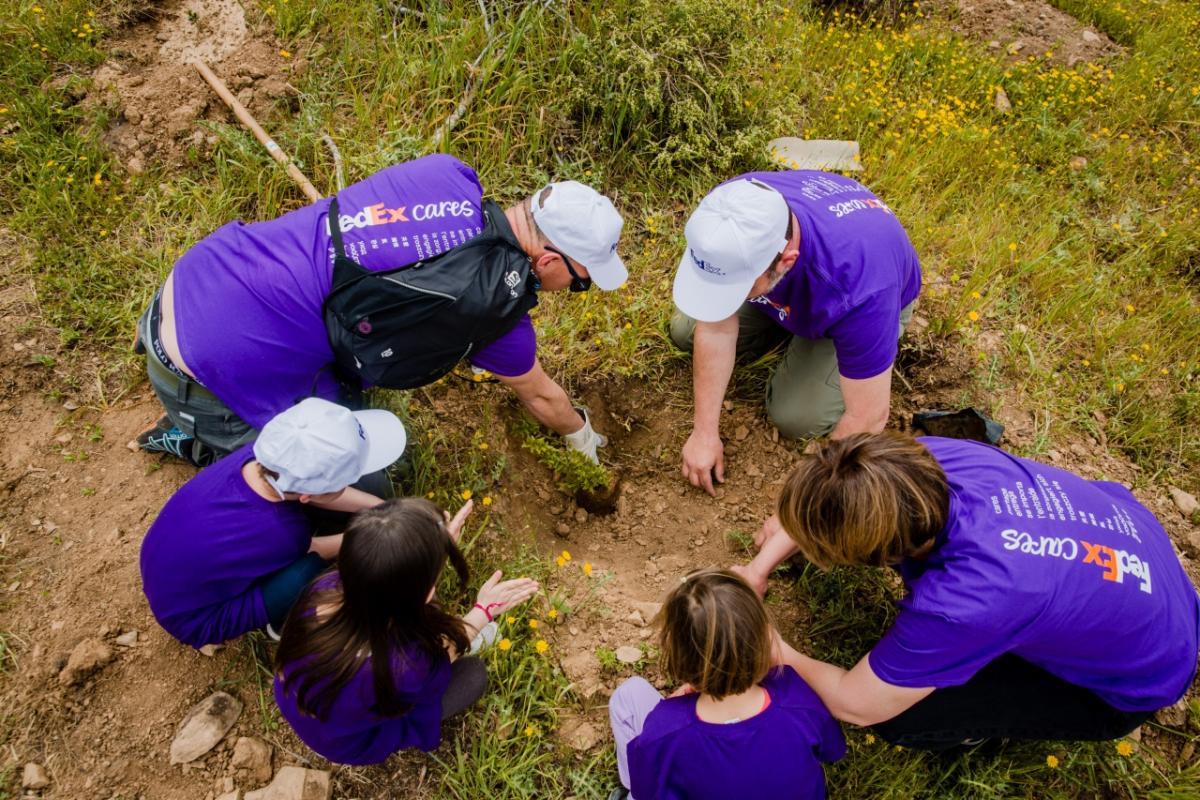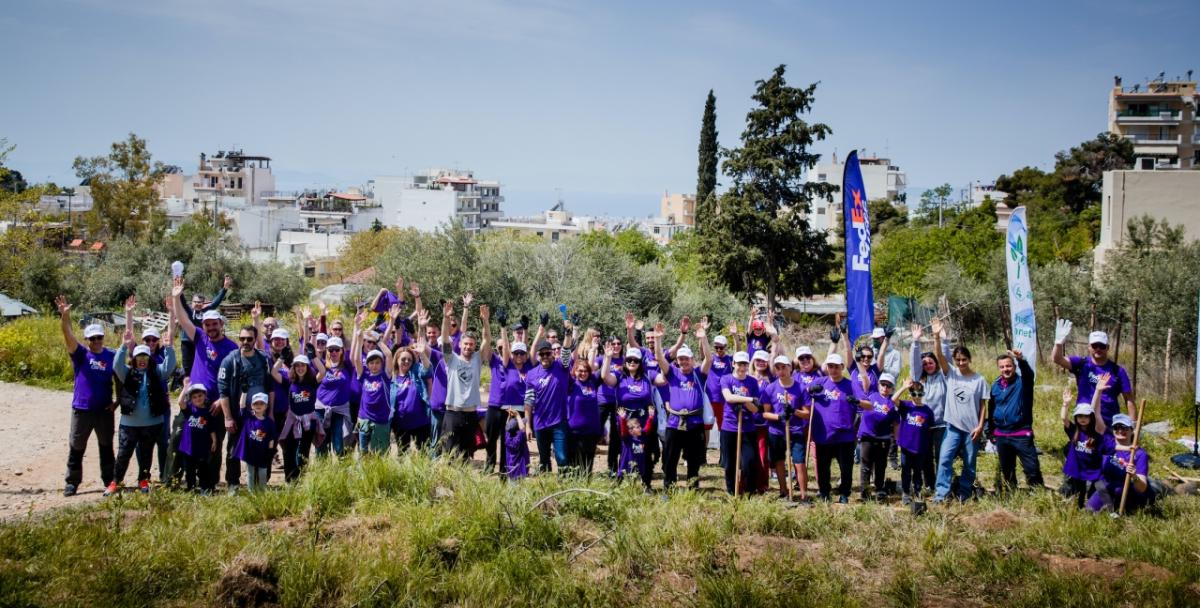 Last summer, devastating wildfires left parts of Greece treeless and blackened. Precious woodlands were destroyed and team members were eager to take action for a greener future. That's just what they did on April 18 – when a team of 80 colleagues, friends and families volunteered to plant 400 trees in Athens.
Our colleagues in Greece were enthusiastic about getting together to help the forest regain its natural place after last summer's fires. The work they did is part of our broader FedEx Cares collaboration with non-profit organisations Arbor Day Foundation and We4all to plant 3,000 trees in Athens and on Evia island.
With global warming, intense heatwaves and frequent forest fires becoming an increasing threat around the Mediterranean, the team was keen to contribute their time to help counter the effects of climate change through trees.
"I'm very happy that I took part in this action for a greener future! A really nice initiative especially after the disastrous wildfires of last summer in Attica! A very well organised event!" said Eleni Filiou, Account Executive, FedEx Express.
John Iliopoulos, CEO/Co-Founder of WE4all added: "Together with FedEx we implemented a strategic tree planting project in Attica and other fire-affected areas, mainly in Northern Evia. Your support has given joy and hope to many people in these areas!"
Through FedEx Cares initiatives like these, we support our communities when and where it's needed most. Giving back is part of our culture - it's how we protect the planet and help communities thrive.