Pfizer Progress on 2020 Environmental Sustainability Goals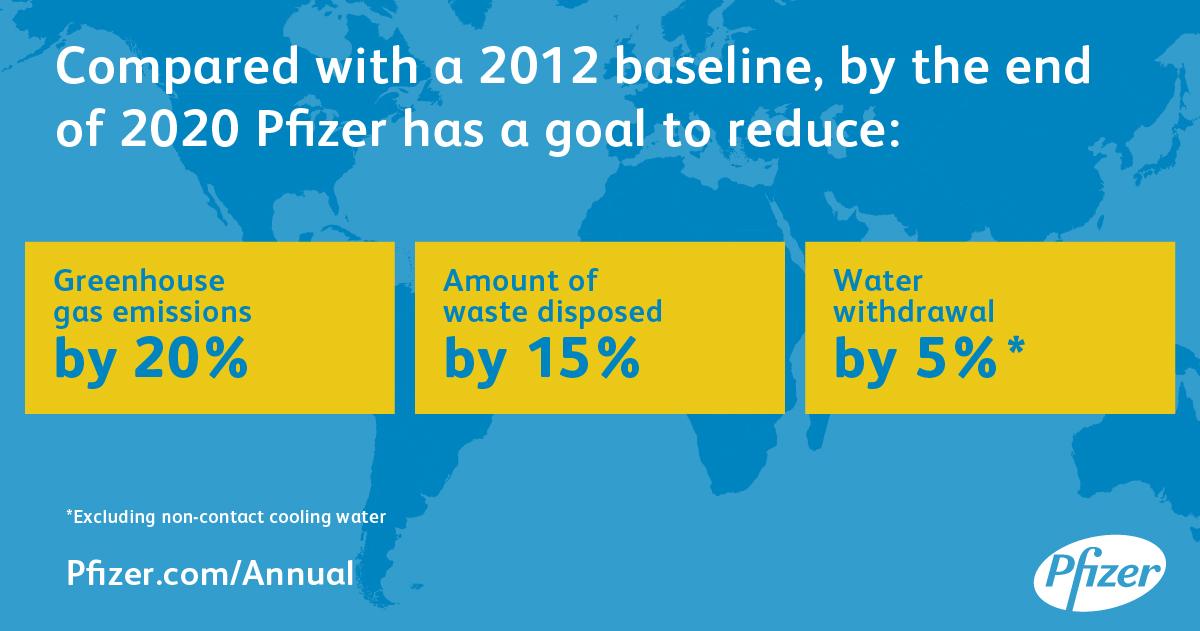 Pfizer has had two successful Greenhouse Gas (GHG) reduction goals which resulted in reductions of GHG emissions by roughly half from 2000 to 2014. We are working hard to meet our third GHG reduction goal to reduce emissions 20 percent further by 2020 from a 2012 baseline. This latest goal has been recognized as a Science Based Target by an initiative led by the Carbon Disclosure Project, the United Nations Global Compact, the World Resources Institute and the World Wildlife Fund.
Compared with a 2012 baseline, by the end of 2020 Pfizer has the goal to reduce:
Greenhouse gas emissions by 20 percent
The amount of waste disposed by 15 percent
Water withdrawal by five percent (excluding non-contact cooling water)
See Pfizer's progress toward Environmental Sustainability Goals in our 2016 Annual Review at www.pfizer.com/annual.