Pfizer Expands Health Care Infrastructure in Underserved Communities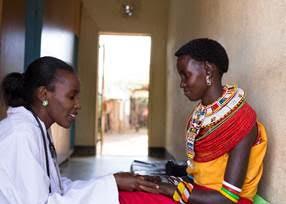 An individual's ability to access quality health care is often limited where infrastructure is weak or non-existent. By supporting collaborative and entrepreneurial approaches that aim to build and improve health infrastructure, we are giving organizations and individuals the skills and resources they need to drive better global health outcomes.
In 2016, the Pfizer Foundation* provided funding and technical assistance to 20 organizations in Africa, Asia and Latin America through our Global Health Innovation Grants (GHIG), a program that helps increase health access and foster local innovation.
Learn more in the 2016 Annual Review: www.pfizer.com/annual.
*The Pfizer Foundation is a charitable organization established by Pfizer Inc. It is a separate legal entity from Pfizer Inc. with distinct legal restrictions.