The Path to Net Zero Offers Companies New Opportunities
The Path to Net Zero Offers Companies New Opportunities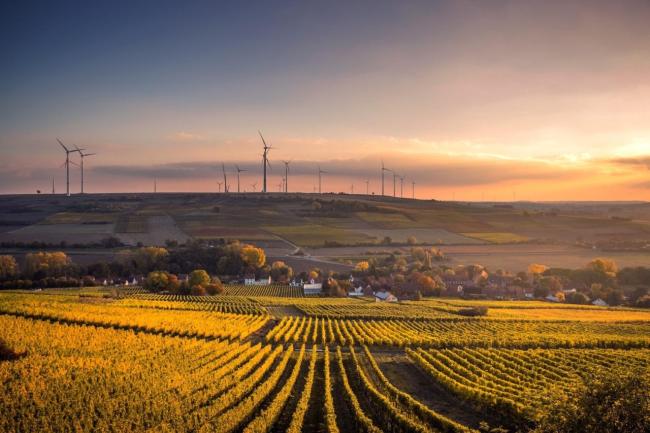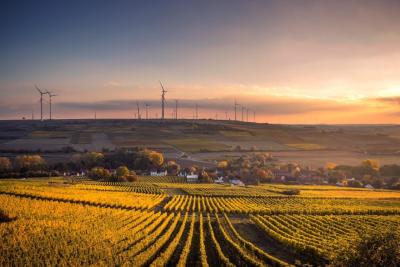 Wednesday, July 6, 2022 - 9:35am
Over a fifth of the world's largest companies have pledged to reach net zero greenhouse gas emissions by 2050. Any such commitment to eliminate a company's emissions within a generation, however, often creates more questions than answers — chief among them: Where does a company and its team of employees even start?
The Netherlands-based health, nutrition and bioscience firm DSM says it has a plan. Based on the numbers it has racked up so far, the company may very well offer others a model on how to craft a net-zero program.
"When we look beyond our current targets, getting to net zero really boils down to process, product innovation and substituting materials, often requiring extensive collaboration across value chains," said Salla Sulasuo, DSM's global climate lead.
A starting point on the road to net zero
DSM's path toward net zero can be traced back to 2018 when the company announced a set of goals designed to tackle its greenhouse gas emissions. Working with the Science Based Targets Initiative (SBTi), the company was able to formulate goals for its Scope 1, 2 and 3 emissions, develop rigorous criteria, establish strong internal governance processes, and arrive at an effective monitoring system – all of which allows the company to manage GHG reductions in a systematic way. "We are also constantly updating our targets based on scientific insights from the likes of IPCC [the Intergovernmental Panel on Climate Change], and in 2021 we accelerated our commitment to reach a 50 percent emissions reduction from operations by 2030 compared to 2016," Sulasuo told 3p.
In the grand scheme of things, Scope 1 emissions — the direct emissions a company generates from its own operations — lend themselves to a five- or 10-year plan. The same goes for Scope 2, or indirect emissions that result from the generation of the electricity a company purchases.
Where it gets difficult is when it comes to Scope 3 — which encompasses all other emissions across a company's value chain — and here is where DSM says it has a robust plan and roadmap toward reducing those emissions over the next several years.
Scope 3: Challenges and opportunities
Scope 3 emissions — which stem from a company's value chain or supply chain, from raw materials sourcing through the end of a product's life — have proven to be a challenge for any company embarking on a net zero transition.
DSM is not alone in this challenge, as like many companies its Scope 3 emissions comprise the largest part of its total greenhouse gas footprint. On that point, DSM is working on engaging its supply chain through initiatives such as its CO2Reduce program, which gathers insights and other information such as product-level climate data. The result offers a tool with which DSM can partner with suppliers on various projects to sort out where exactly they can decrease emissions.
"It is important to understand where we can get the lowest carbon footprint inputs. It goes beyond simply collecting information; it is also about knowledge sharing," Sulasuo explained. "For us, it is important to work upstream and downstream — with suppliers and customers — to genuinely address our maximum impact in the total value chain."
The close engagement with suppliers and customers, as well as the mining of data while monitoring emissions, generates various benefits. One of them is the ability to roll out more sustainable and climate-friendly products. In addition, DSM can keep honing and improving its methodology for evaluating more accurate lifecycle assessments of farm operations across its value chain. "Close cooperation with customers in a consultative manner allows us to identify hotspots in their emissions footprint and take corrective action," Sulasuo added.
Energy efficiency can't be overlooked
Energy efficiency is an important component of reaching any net zero target, and as such it's a key focus for the GHG reduction team at DSM. In 2021, the company's energy-efficiency improvement on primary energy was 6 percent compared to 2020, far exceeding DSM's original goal. That improvement was largely thanks to a portfolio of energy-saving projects the company first piloted at various sites and then rolled out more broadly last year, Sulasuo explained. The company also saw benefits such as cost savings and water savings from bringing these efficiency programs to more of its sites around the world.
Among some of the projects that witnessed lower energy consumption were improvements in steam and hot oil systems and upgrades for chilling equipment. Last year, DSM accelerated replacements of aged and low-efficiency cooling with state-of-the-art machines, including the installation of low global warming potential (GWP) refrigerants in China and France. Other new technologies include the deployment of an industrial heat pump in Exton, Pennsylvania, where heat from a cooling machine is now captured to pre-heat boiler feed water.
For a global company like DSM, it's indeed a challenge to identify all the opportunities for energy-efficiency improvements across sites. "It can feel like a monumental task, but we have teams in place at each site tasked with leading this issue," Sulasuo said. "Timing is always part of the challenge to make the business case for certain immediate reductions. But the payback periods for these kinds of projects are typically not very long, particularly at current energy prices, so these investments have ultimately been very well received. What I like to keep in mind is that it is about incremental improvement: All these small streams end up having a big, positive impact in aggregate."
A net zero strategy can help boost employee engagement
Employees are an important part of any net zero strategy, as such a plan cannot be completed by the work of the C-suite or a company's sustainability team alone. That is certainly true at DSM.
Making it clear to employees that they are an important part of the company's net zero plan can also help keep teams motivated, Sulasuo told 3p. "For us, it is not just an effort from a few people, but it is really a large group of individuals working on this," she explained. "We strive for every employee to have an understanding of what they can do to make this happen, whether it is on helping to reduce emissions at their roles wherever they are, at the office or at the factory or in the laboratory. It is important for them to have this pride and awareness of what we are trying to achieve."
Bottom line: A net zero plan requires all hands, and all departments, on deck. "We are trying to make sustainability part of everyone's job," Sulasuo insisted as she wrapped up the interview with 3p. "Within our functions and business groups there is now an individual or team that is responsible for sustainability — whether it is finance, procurement, innovation or production."
This article series is sponsored by DSM Animal Nutrition and Health.
Image credit: Karsten Würth/Unsplash