Partners in Preservation: Main Streets "Open House Weekend" Planned in Cities Across America
Nearly Nine out of Ten Americans Agree Main Streets Should Be Preserved; Campaign Encourages The Public to Celebrate and Vote For Their Favorites to Receive Preservation Grants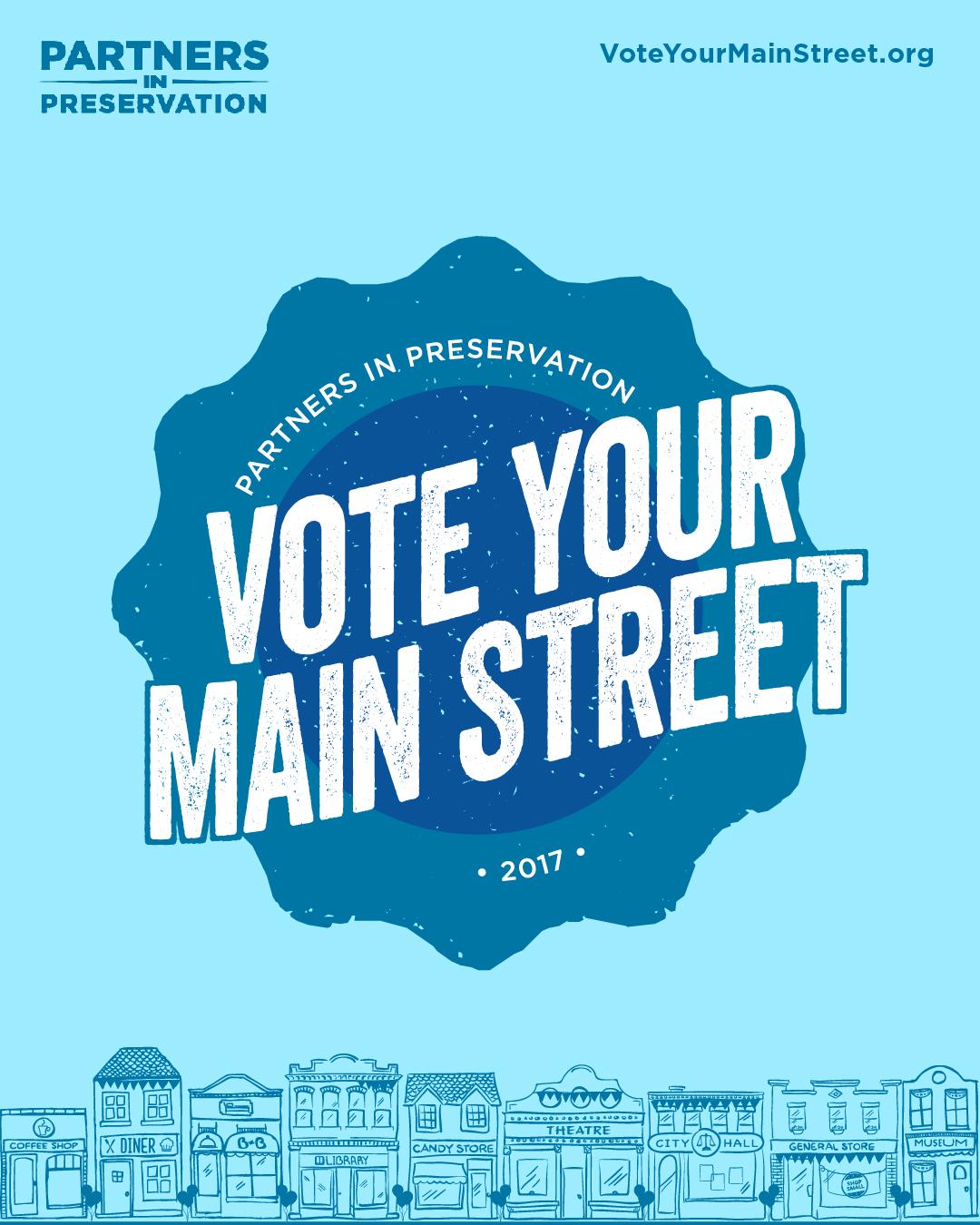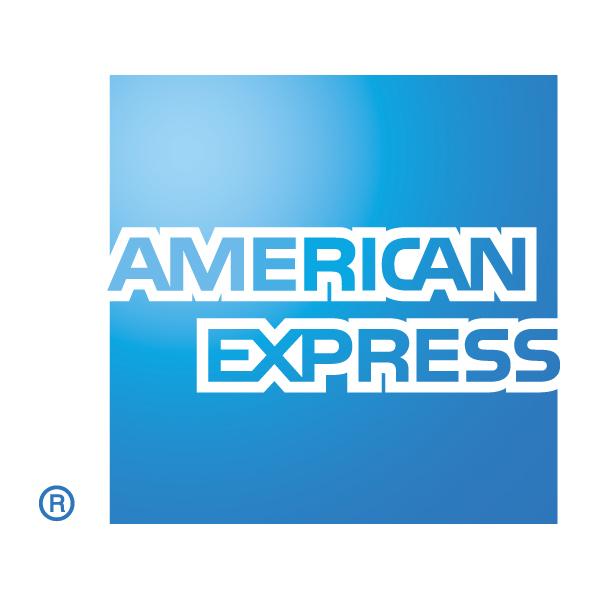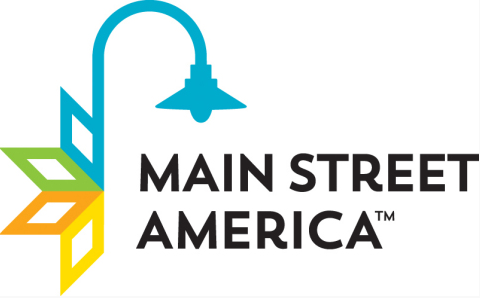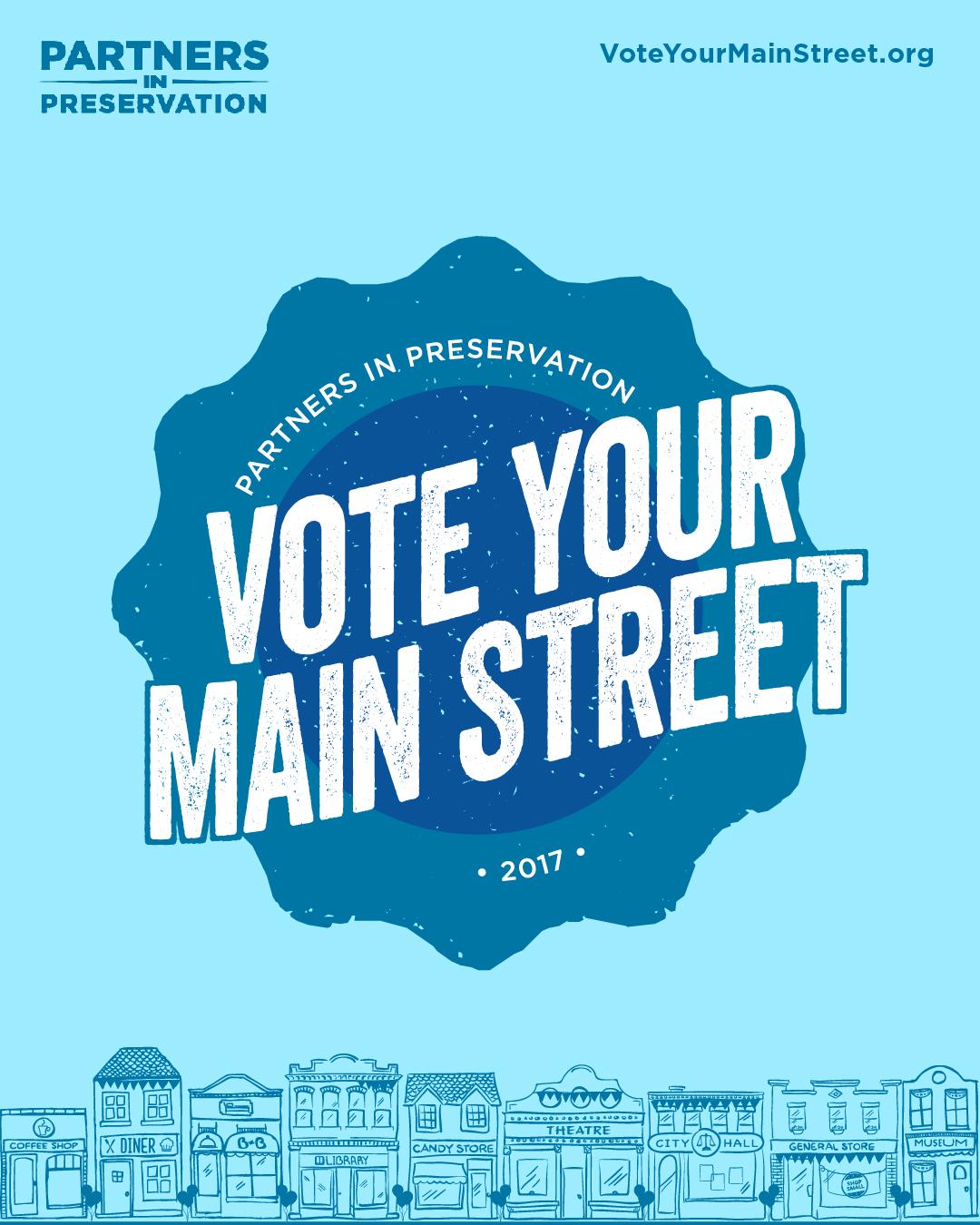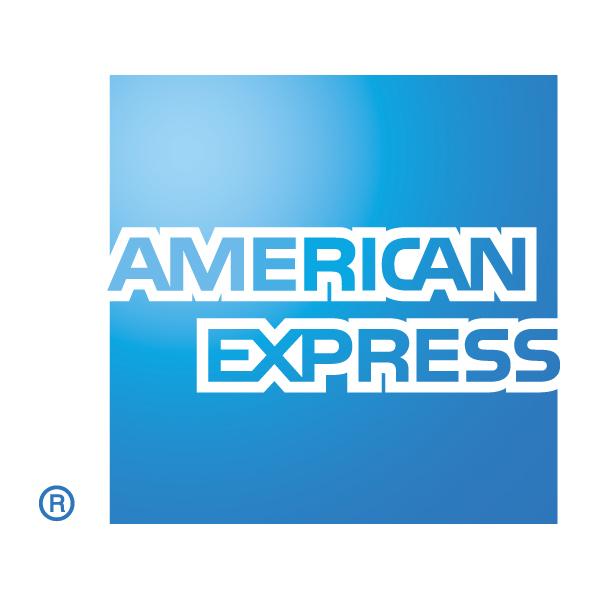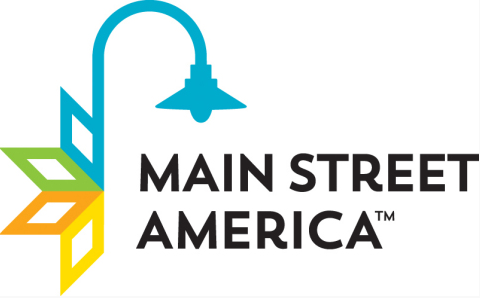 VoteYourMainStreet.org/OpenHouse
NEW YORK, October 5, 2017 /3BL Media/ - Main streets across the country participating in Partners in Preservation: Main Streets will host "Open House Weekend" events, October 7-9, featuring family-friendly activities ranging from block parties and live music, to walking tours and art exhibits. During the events, guests will be able to learn about the program, the districts' histories and the importance of Main Street restoration efforts. Delta Air Lines is the official sponsor of the Partners in Preservation: Main Streets Open House Weekend.
Created in 2006 by American Express and the National Trust for Historic Preservation, Partners in Preservation is a community-based partnership to raise awareness of the importance of preserving historic places and their role in sustaining local communities. The program recently launched its 2017 campaign, which will award $2 million in preservation grants to historic sites on U.S. main streets. The public will determine which sites will receive funding by voting for their favorite main streets through October 31 at VoteYourMainStreet.org, the online voting portal hosted by National Geographic Travel.
"American Express has long advocated for historic preservation and the Shop Small movement, engaging the public in activities that help commercial corridors thrive," said Timothy J. McClimon, president of the American Express Foundation. "Open House Weekend is a great opportunity for communities to learn about their diverse histories, promising futures, and the Partners in Preservation: Main Streets campaign."
"Main streets are the heart of our communities, and the creative, communal events and programming they offer are their pulse," said Stephanie K. Meeks, president and CEO of The National Trust for Historic Preservation. "Partners in Preservation Open House Weekend will bring people together to celebrate all the ways our main streets are special, and demonstrate why supporting their revival is so important."
For more information about local Open House Weekend events, visit VoteYourMainStreet.org/OpenHouse and share the love via social media using #VoteYourMainStreet.
Why Main Street Matters
Main Street continues to unite Americans. According to a recent survey from Morning Consult1, commissioned by American Express, more than three quarters (79 percent) say that preserving Main Street is important and that the idea of Main Street is what makes America beautiful.
Moreover, Main Street is vital in connecting Americans to each other, four-in-five (86 percent) say that Main Street contributes to the wellbeing and enjoyment of a community.
Americans also consider these thriving commercial districts to be a significant driver of local economies, four-in-five (84 percent) say it is important to the neighborhood's economic success, with nearly two-thirds (63 percent) seeking out historic Main Street districts when traveling for sightseeing, shopping or dining.
Among those identifying as managers at small businesses2, approximately two-thirds say that Main Street preservation plays a factor in the success of small businesses in the area (65 percent) and would consider Main Street when choosing where to lease a space (68 percent).
Partners in Preservation is a call-to-action, inspiring citizens to continue caring for historic places at the heart of their communities. When we support our local historic sites and main streets, we drive development, preserve character, attract visitors and propel commerce.
###
About Partners in Preservation
Partners in Preservation is a program in which American Express, in partnership with the National Trust for Historic Preservation, awards preservation grants to historic places across the country.
Through this partnership, American Express and the National Trust for Historic Preservation seek to increase the public's awareness of the importance of historic preservation in the United States and to preserve America's historic and cultural places. The program also hopes to inspire long-term support from local citizens for the historic places at the heart of their communities.
About American Express
American Express is a global services company, providing customers with access to products, insights and experiences that enrich lives and build business success. Learn more at americanexpress.com, and connect with us on facebook.com/americanexpress, instagram.com/americanexpress, linkedin.com/company/american-express, twitter.com/americanexpress, and youtube.com/americanexpress.
Key links to products, services and corporate responsibility information: charge and credit cards, business credit cards, Plenti rewards program, travel services, gift cards, prepaid cards, merchant services, Accertify, corporate card, business travel, and corporate responsibility.
About the National Trust for Historic Preservation
The National Trust for Historic Preservation, a privately funded nonprofit organization, works to save America's historic places: www.savingplaces.org.
About Main Street America
Main Street America has been helping revitalize older and historic commercial districts for more than 35 years. Today it is a network of more than 1,600 neighborhoods and communities, rural and urban, who share both a commitment to place and to building stronger communities through preservation-based economic development. Main Street America is a program of the nonprofit National Main Street Center, Inc., a subsidiary of the National Trust for Historic Preservation.
About Delta Air Lines
Delta Air Lines serves more than 180 million customers each year. In 2017, Delta was named to Fortune's top 50 Most Admired Companies in addition to being named the most admired airline for the sixth time in seven years. Additionally, Delta has ranked No.1 in the Business Travel News Annual Airline survey for an unprecedented six consecutive years. With an industry-leading global network, Delta and the Delta Connection carriers offer service to 315 destinations in 54 countries on six continents. Headquartered in Atlanta, Delta employs more than 80,000 employees worldwide and operates a mainline fleet of more than 800 aircraft. The airline is a founding member of the SkyTeam global alliance and participates in the industry's leading transatlantic joint venture with Air France-KLM and Alitalia as well as a joint venture with Virgin Atlantic. Including its worldwide alliance partners, Delta offers customers more than 15,000 daily flights, with key hubs and markets including Amsterdam, Atlanta, Boston, Detroit, Los Angeles, Mexico City, Minneapolis/St. Paul, New York-JFK and LaGuardia, London-Heathrow, Paris-Charles de Gaulle, Salt Lake City, Seattle, Seoul, and Tokyo-Narita. Delta has invested billions of dollars in airport facilities, global products and services, and technology to enhance the customer experience in the air and on the ground. Additional information is available on the Delta News Hub, as well as delta.com, Twitter @DeltaNewsHub, Google.com/+Delta, and Facebook.com/delta.
About National Geographic Partners LLC
National Geographic Partners LLC, a joint venture between National Geographic Society and 21st Century Fox, combines National Geographic television channels with National Geographic's media and consumer-oriented assets, including National Geographic magazines; National Geographic Studios; related digital and social media platforms; books; maps; children's media; and ancillary activities that include travel, global experiences and events, archival sales, catalog, licensing and e-commerce businesses. A portion of the proceeds from National Geographic Partners LLC will be used to fund science, exploration, conservation and education through significant ongoing contributions to the work of the National Geographic Society. For more information, visit http://www.nationalgeographic.com/ and find us on Facebook, Twitter, Instagram, Google+, YouTube, LinkedIn and Pinterest.
Media Contact
Jocelyn F. Seidenfeld, American Express
Jocelyn.f.seidenfeld@aexp.com
(212) 640-0555
Andy Grabel, National Trust For Historic Preservation
Agrabel@savingplaces.org
(202) 588-6025
Jacob Taylor, Day One Agency
Jacob@D1A.com
(203) 246-5059
1Morning Consult conducted an online survey of 2,201 adults from September 12-15, 2017. Results from the full survey have a margin of error of +/- 2%.
2Defined as a business with fewer than 500 employees.