PANDORA's Sustainable Gold and Silver Cycle
These metals are so precious that they can be and have been melted down and recycled many times over - making them the perfect material choice for eco-friendly jewellery.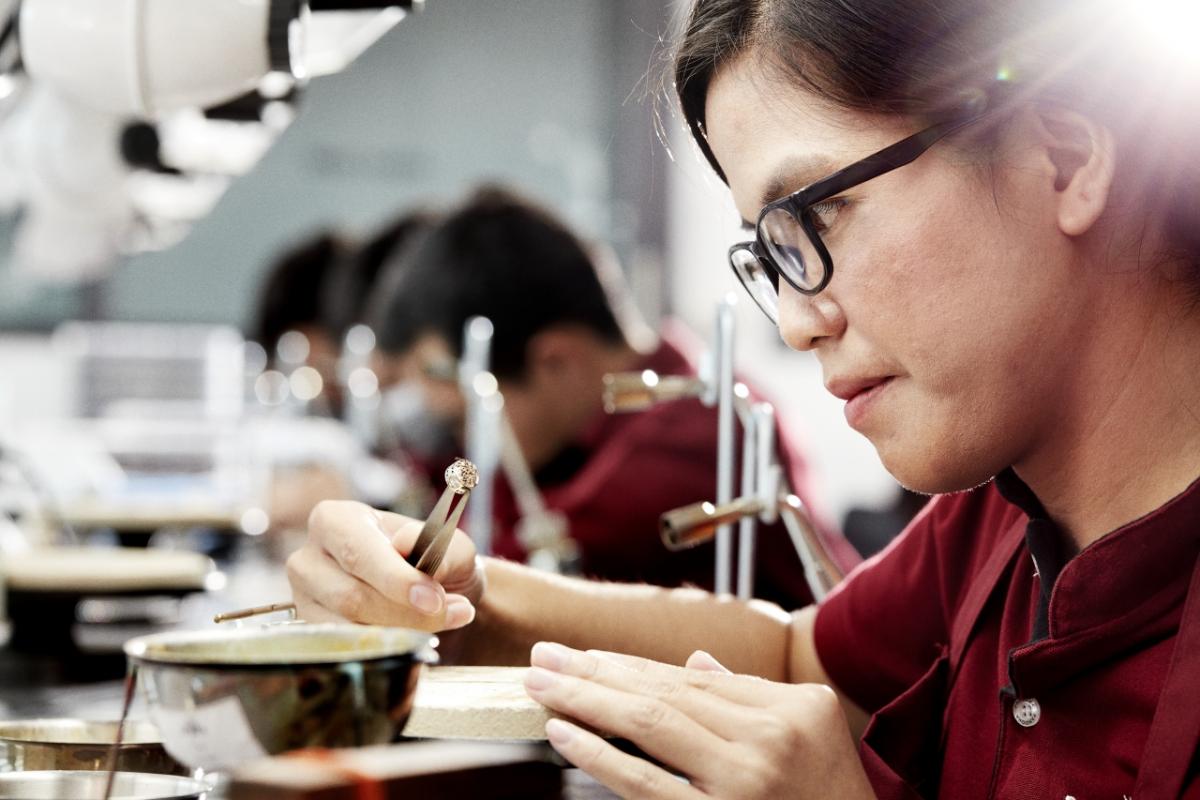 Purchase of gold and silver
PANDORA source their gold and silver from refineries getting their materials from either responsible mining, or products that contain gold and silver, such as electronics or old jewellery. When the refining process is done, the gold and silver is 100% pure.
Ready for crafting
When the pure gold and silver grains arrive at PANDORA's crafting facilities, the grains are melted into alloys (blends of metal). PANDORA uses two alloys; the first is sterling silver which has a 92.5% blend, and the second is 14 carat gold, which has a 58.3% blend. The precious metals are blended with other base metals (such as copper) to improve the strength and durability of the jewellery.
A final product emerges
Once the designated alloys are produced, they then enter the crafting process. After passing through 30 pairs of hands in average, PANDORA is able to deliver beautiful pieces of jewellery to its consumers. In 2016, PANDORA crafted 122 million pieces.
Capturing the precious dust
During the crafting process, PANDORA ensures that it captures every last piece of gold and silver "scrap" that derives from it. To do this, the company has set-up a process which can gather the dust from all surfaces within production. That is including benches, towels, floors and even air.
Re-fining the leftover materials
The scraps that PANDORA has been able to gather from the crafting process are then sent back to the refinery. Here they are melted and re-refined once again, so that they are completely pure. Amazingly, the properties of gold and silver mean that this process can occur time and time again, without diminishing in quality. Making gold and silver the perfect materials for eco-friendly jewellery.