PANDORA'S My School Project
Now in its 11th consecutive year, PANDORA's 'My School Project' is one of the longest running charity initiatives for the company. The initiative gives PANDORA employees in Thailand the chance to help the school they once attended.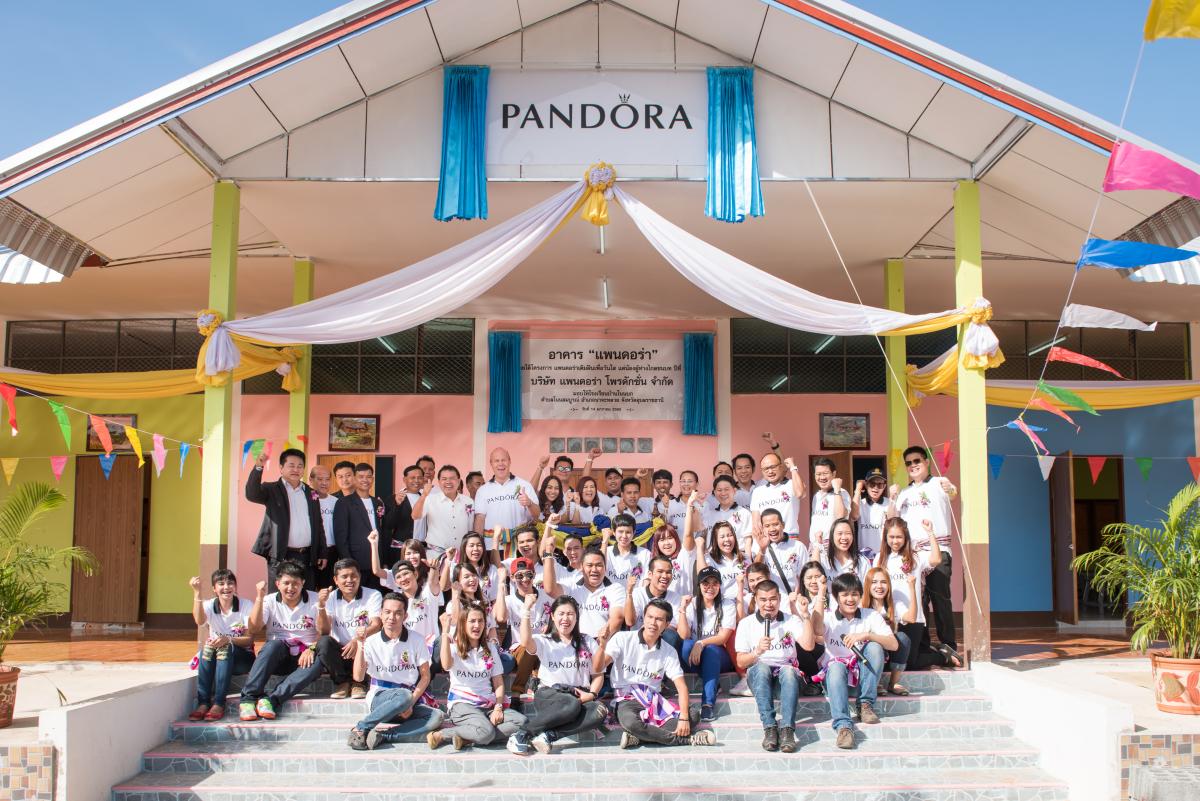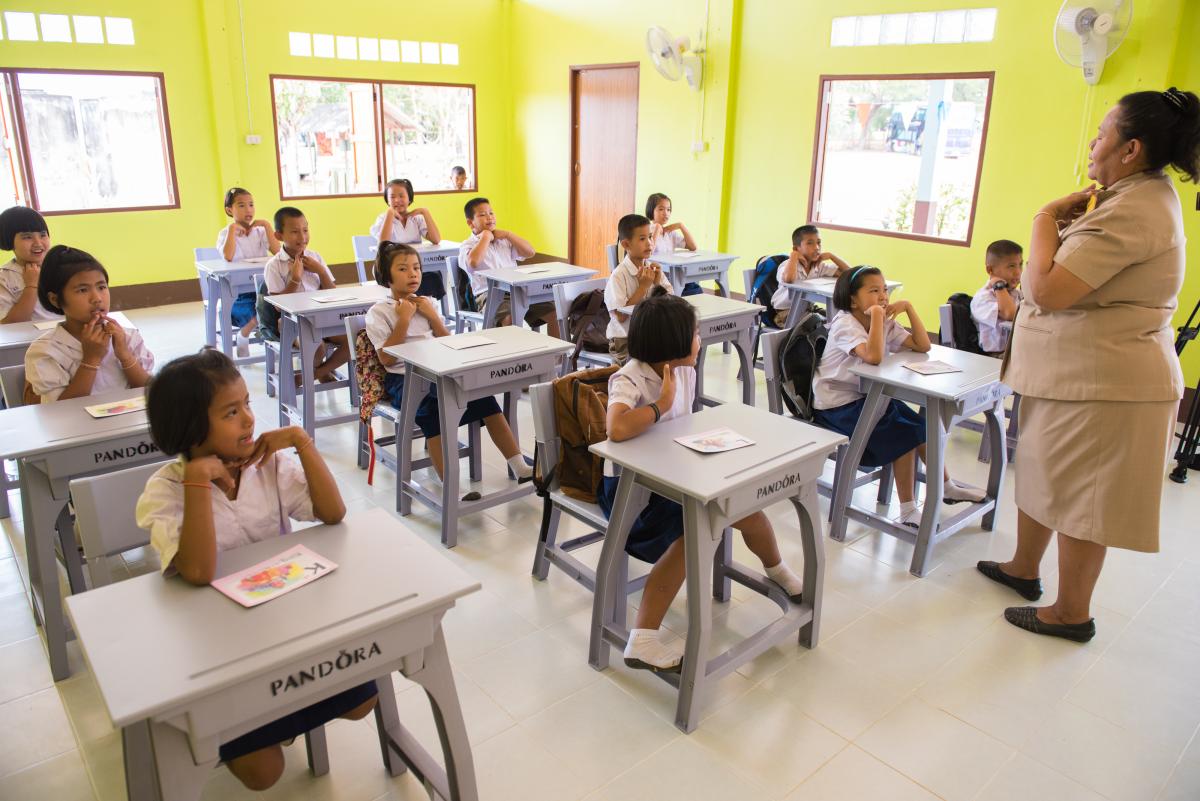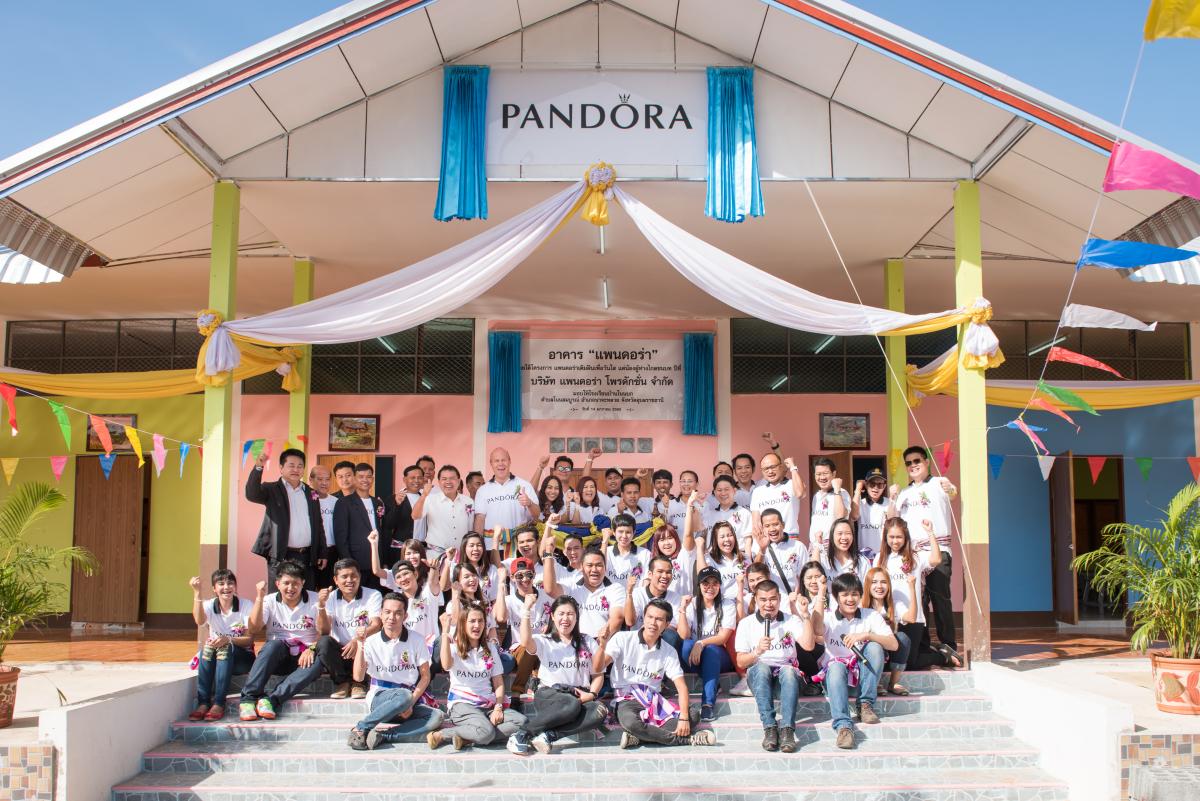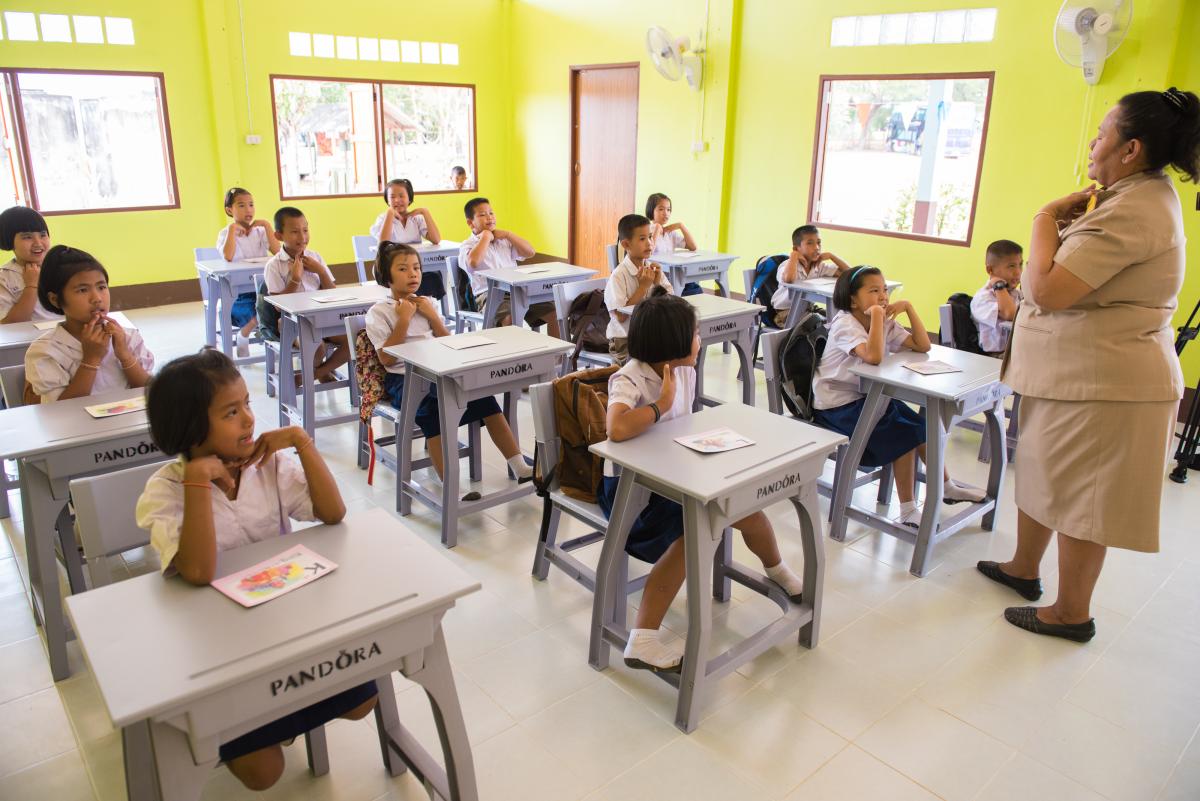 In some areas of Thailand, especially rural areas, school buildings can still be run-down and filled with old equipment, which may lower the quality of education. PANDORA's 'My School Project' gives its employees in Thailand a chance to give back to their local communities.
Each year, PANDORA's employees in Thailand can nominate the school that they once attended for the project. Once a school has been chosen, the project of both renovating and building facilities begins with the materials paid for by PANDORA.
Giving back to their local community
"It's not just that a company builds a school for the community, but it is a company whose very own employees are going back to the community where they spent their childhood, and giving back to the people who impacted their lives," said Apiradee Poopirom, the Project Manager.
As well as being a welcome boost to the school, the project is also very rewarding for PANDORA's employees, who are happy to be able to give something back to the schools they attended and the teachers who made a difference to their own life.
"Most companies would collect money and donate to the school, but not build a whole new building. Thanks to this project, I could pay back to my hometown, providing education opportunities to the children that live where I once did," said Prontana Khiandar, Team Leader, IQC Raw Material, whose school was selected in 2017 for the project.
A memorable ceremony
Once the school has been renovated, PANDORA hosts a ceremony where the whole community comes together to celebrate the new facility.
"When I first saw the school that PANDORA had built, I was very impressed. Not only because a foreign company had decided to make such a difference to a local community, but the visuals of seeing this beautiful school in the middle of the rice fields was something I will always remember," said Apiradee Poopirom, Manager, Communications & Community Relations.
It is at these hand-over ceremonies that the colleague who nominated their old school receives warm recognition from their home towns. 
The local feedback
The positive result is clear when hearing how much this project has been able to transform the opportunities for the children with these selected schools.
"This project helped improve the education of my students. Our old facility was deteriorated, no wire screens to prevent mosquitos, and not enough toys or development activities. That's why all our students were very excited the day that we, as a community were able to open the building together with PANDORA employees," said Patchanee Kanyawong, a teacher at the school PANDORA built in 2016.
Since My School Project began in 2006, over 550 volunteers have donated their time to renovate 11 different schools. In 2017, more than 80 PANDORA volunteers built a new school building at Ban Non Bok Junior School in a rural area of Ubon Ratchathani – a school that several PANDORA employees attended.