PANDORA's Prize Winning Waste Management
Through continuous improvements PANDORA commits itself to minimizing the environmental impact. This has resulted in PANDORA receiving five awards in waste utilization from the Department of Industrial Works in Bangkok, Thailand.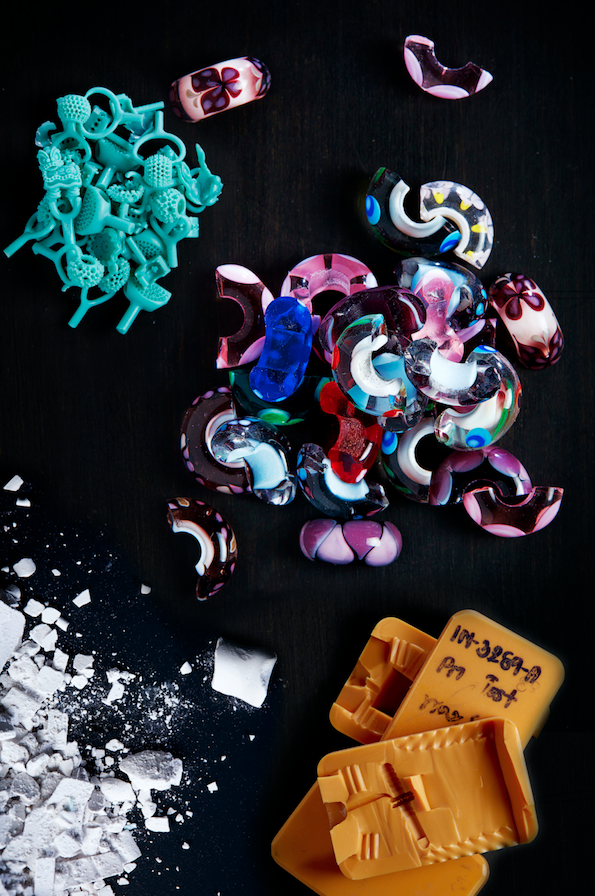 At PANDORA Production Thailand, waste is seen as a resource. In 2016, 86% of the waste produced by its crafting facilities was reused or recycled. The dedicated effort put into the company's waste management has now been rewarded by the Department of Industrial Works in Bangkok, Thailand.
PANDORA received a total of five awards in waste utilization. These were made up of two '3Rs Awards' proving that PANDORA's waste management is in compliance with the principle of 'Reduce, Reuse and Recycle'. The company also won three 'Zero Waste to Landfill Achievement Awards' which were given to the company based on its good practices in waste management and utilization systems.
The crafting of PANDORA's jewellery generates four main types of process waste: gypsum, glass, rubber and wax. The gypsum derives from the jewellery casting process, the glass from making Murano charms, the rubber from jewellery moulds and the wax from the casting process.
All gypsum waste is recycled in the construction sector, all Murano glass waste is reused in glass products like bottles and drinking glasses, all of PANDORA's rubber waste is used as fuel by the cement industry, and finally, all of the wax is used in the casting process of a figurine manufacturer. Some categories of waste PANDORA sells, other categories the company pays to get recycled, as in the case of gypsum where PANDORA pays for the transportation to the vendor.
PANDORA puts great efforts into waste being transformed into something useful as the benefits of doing so are twofold. Not only does the company optimize the use of the world's resources, but at the same time the company reduces its own waste.