Pampers Launches "Share the Love" Campaign After New Survey Reveals 9 out of 10 Moms Worry They Are Not Doing a Good Enough Job
Pampers Launches "Share the Love" Campaign After New Survey Reveals 9 out of 10 Moms Worry They Are Not Doing a Good Enough Job
Shay Mitchell and Chrissy Teigen join Pampers to help uplift moms through "Share the Love" – a movement to inspire and remind moms they are doing great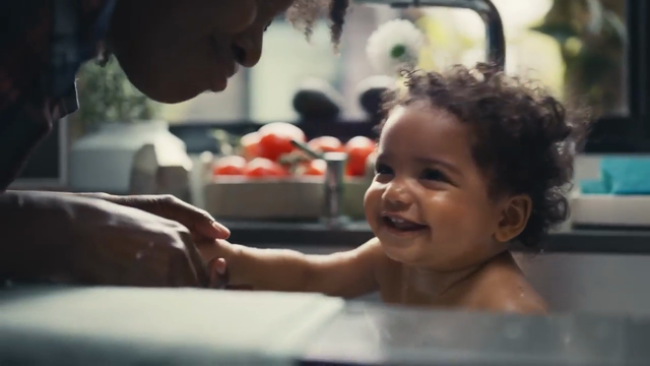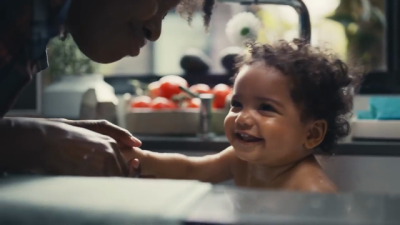 Monday, March 9, 2020 - 9:30am
CINCINNATI, March 9, 2020 /3BL Media/ - Moms put everything they have into loving and caring for their babies. Yet, in a new Pampers survey* conducted among moms, 9 out of 10 worry they aren't doing a good enough job. In another survey** conducted in North America, many claim to be their own worst critic (86%). To show support for moms everywhere, Pampers is starting a movement, "Share the Love." Teaming up with Pampers are Actress, Entrepreneur and new mom Shay Mitchell along with long-term Pampers Creative Consultant, TV Personality, Cookbook Author and mother of two, Chrissy Teigen, to fuel the discussion.
"I'm learning that while motherhood is the most incredible experience it's not always easy and I know I can be really hard on myself sometimes," said Shay Mitchell. "I often worry about being 'good enough' as a mom, and if I listen to myself for too long, it can take away from the joy of the moment. So, I'm striving to be kinder to myself and to try to see myself through my daughter's eyes. That's why this Pampers 'Share the Love' campaign is so important—I want to help create positive conversation around motherhood and let new moms know they're not alone."
Pampers is shedding light on this parenting reality and starting this movement to help moms second-guess themselves less and to encourage others to show support with positive thoughts of affirmation. To kick it off, Pampers is hosting the ultimate mom-chat that will be live streamed on Pampers Instagram TV. Shay Mitchell and Chrissy Teigen will share their personal experiences of motherhood while Reproductive Psychiatrist and Author, Dr. Alexandra Sacks will lend her expertise to provide practical help and solutions to the most common internal-stressors moms face. The discussion will be broadcast live on Pampers Instagram at 1:00 PM EST today, Wednesday February 19, 2020.
"As a mom of two, I've watched my babies grow and develop into little people with big personalities and big opinions," said Chrissy Teigen. "As they get a little older it's amazing to hear them express their feelings and say 'I love you'. When our babies are too little to tell us themselves, it's so powerful to hear words of encouragement from your partner, a friend or a fellow parent. Even a simple 'you're doing great Mama' from a passer-by can make a world of difference when your baby is having a melt-down at the grocery store or on a flight."
Pampers is also debuting a new film that depicts this shared mom experience and encourages us all to remind moms they're doing a great job. Pampers is asking everyone to #SharetheLove with a range of tools across social media platforms designed to make it easy to show support.
"At Pampers, our mission is to care for the happy, healthy development of babies and lift up the parents who care for them," said Fama Francisco, CEO Global Baby Care and Feminine Care, Procter & Gamble. "As a mother myself, I know how easy it is to be critical of ourselves, especially in the early years. And now that my children are grown and have communicated back to me how loved they've always felt, I realize how unhelpful my inner-critic was. That's why I'm passionate about this #SharetheLove program and the opportunity it offers for us to remind every mom that, in the eyes of the people she loves and the people who love her, she's doing just fine."
Follow @PampersUS Instagram Live on Wednesday, February 19 for the ultimate mom-chat and visit Pampers.com for more information. Join the conversation using #SharetheLove.
About Pampers®
For more than 50 years, parents have trusted Pampers to care for their babies. Pampers is a part of The Procter & Gamble Company (NYSE:PG) and is the #1-selling diaper worldwide. Every day, more than 25 million babies in 100 countries around the world wear Pampers. Pampers offers a complete range of diapers, wipes and training pants designed to provide protection and comfort for every stage of baby's development. Visit www.pampers.com to learn more about Pampers products, join the Pampers Rewards program, and find ideas and information to help you and your baby 'love the change' together.
About Procter & Gamble
P&G serves consumers around the world with one of the strongest portfolios of trusted, quality, leadership brands, including Always®, Ambi Pur®, Ariel®, Bounty®, Charmin®, Crest®, Dawn®, Downy®, Fairy®, Febreze®, Gain®, Gillette®, Head & Shoulders®, Lenor®, Olay®, Oral-B®, Pampers®, Pantene®, SK-II®, Tide®, Vicks®, and Whisper®. The P&G community includes operations in approximately 70 countries worldwide. Please visit http://www.pg.com for the latest news and information about P&G and its brands.
*About the Survey
* Based on Pampers survey of 500 U.S. moms
**Based on a survey of 1,011 mothers in the U.S. and Canada.
Contact: