Owens Corning: Reducing Our Environmental Footprint
Owens Corning: Reducing Our Environmental Footprint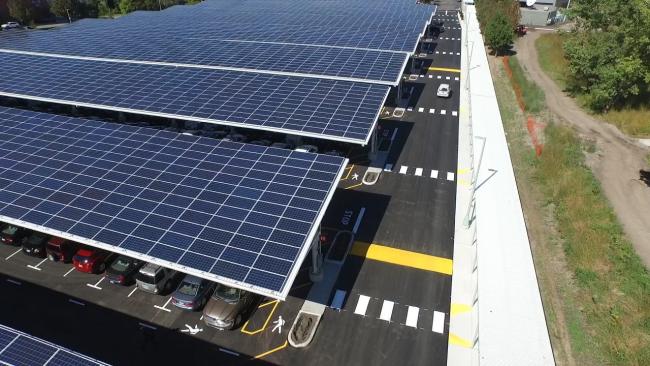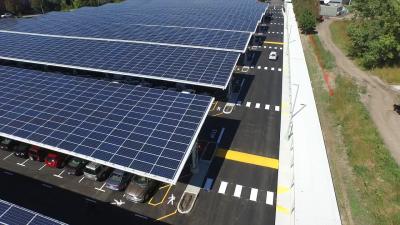 Wednesday, May 26, 2021 - 10:45am
Frank O'Brien-Bernini
SVP and Chief Sustainability Officer
Our first set of ten-year goals was centered on our commitment to reducing our environmental footprint. Through the years, that has continued to be a critically important pillar of our sustainability journey. When we achieve a goal, we set more challenging goals for ourselves. Our science-based goals for 2030 are based on what we know the world needs us to do, not what we know how to do.
Looking back on our progress since 2010, I'm proud of how far we've come. For some goals, such as toxic air emissions and greenhouse gas emissions, we reached our 2020 targets ahead of schedule, and set new, more ambitious targets for ourselves. Having a stated goal keeps us resolved, as reaching one milestone simply helps us see the possibilities in the next one more clearly. In other areas, we have learned and improved over the years but haven't yet reached our goals. Reducing waste-to-landfill is clearly one of these areas, and rather than backing off, we've instead elevated our ambition to reaching zero waste-to-landfill by 2030. This work supports our other goals, too: embodied carbon, circular economy, climate change, sourcing sustainability, responsible water use, and more.
Reducing our environmental footprint was the first focus of our sustainability initiative two decades ago and remains a foundational priority. Taking care of our planet is a prerequisite for ensuring that people and communities can thrive.
2020 Targets:
Reduce primary energy weighted-average intensity by 20% vs. 2010 baseline.
Reduce consumed energy intensity (in support of the primary energy weighted-average intensity energy goal).
Reduce greenhouse gas emissions weighted-average intensity by 50%. (raised goal mid-cycle from 20%).
Reduce toxic air emissions weighted-average intensity by 75%. (raised goal mid-cycle from 50%).
Reduce PM2.5 emissions weighted-average intensity by 15%.
Reduce water weighted-average intensity by 35%.
Reduce waste-to-landfill weighted-average intensity by 70%.
From the beginning of our sustainability journey, we have worked to reduce our environmental footprint across our operations.
Some examples of these efforts since 2010:
Saved 4.8 billion gallons of water through our plant-led conservation efforts.
Shifted to a starch-based, formaldehyde-free binder for our EcoTouch® product, reducing the emission of particulates, formaldehyde and ammonia for better air quality.
Worked with a third-party partner, Waste Hub, to find an end-use application for one of the largest waste streams at a facility, resulting in a new company, 10X Engineered Materials, that uses the plant's dragline shot to make an effective, safer alternative to sand and other blast media that contain crystalline silica.
Empowered 41 of our plants to achieve greater than 80% waste diversion in 2020 alone, with 11 plants achieving 100% waste diversion.
Entered into wind power purchase agreements producing approximately 1.1 million megawatt hours annually, with additionality.
Installed a parking lot canopy solar array at our world headquarters in Toledo that provides approximately 20% of the building's electricity. When it was installed in 2015, it was the largest solar array of its kind in the Midwestern U.S.
Implemented the Integrated Biodiversity Assessment Tool, a web-based mapping and reporting instrument that helps us make informed, data-driven decisions in our biodiversity practices.