Ørsted and the UN Global Compact to Help Companies Put Carbon Reduction at the Heart of Their Business
Ørsted and the UN Global Compact to Help Companies Put Carbon Reduction at the Heart of Their Business
Renewable energy company Ørsted is a patron of the UN Global Compact's Climate Ambition Accelerator, which aims to help companies set science-based carbon reduction targets and spur ambitious climate action.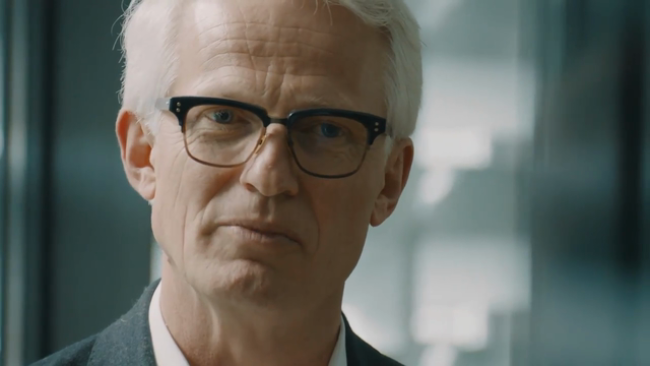 Friday, April 23, 2021 - 9:00am
COPENHAGEN, Denmark, April 23, 2021 /3BL Media/ -- Global society has less than ten years to halve carbon emissions and stay below the critical 1.5°C threshold of global warming. Companies can play a vital role in meeting those climate goals by transforming to more sustainable business models, but they don't always know where to start.
That's why the UN Global Compact has launched the Climate Ambition Accelerator to equip more companies with the knowledge and skills to help halve global emissions by 2030 and reach net-zero by 2050. Enabling companies to set and meet science-based carbon reduction targets is a key objective. Ørsted, which ranks among the world's largest renewable energy companies, is a patron of the initiative.
Mads Nipper, CEO of Ørsted, says: "Companies can and must be catalysts for green action. We believe that the companies that will thrive in 10 or 20 years from now, are those that take a fundamentally sustainable approach. That's why Ørsted is honoured to be a patron of the UN Global Compact's Climate Ambition Accelerator, which aims to help companies put carbon reduction at the heart of their business. By sharing insights on how Ørsted has transformed sustainably and performed well at the same time, we hope to inspire companies globally to engage in a faster green transformation."
Accelerating sustainable business transformation
In a little more than a decade, Ørsted has transformed from a carbon-intensive utility to the world's most sustainable energy company, with a 1.5C-aligned business model. Having reduced carbon emissions by 87 % since 2006, the company is on track to become carbon-neutral in energy generation and operations by 2025. The company also aims to achieve net-zero emissions in the entire carbon footprint by 2040 by gradually phasing out wholesale buying and selling of natural gas and decarbonising the supply chain.
As a patron of the Climate Ambition Accelerator, Ørsted aims to support and inspire other companies in their sustainability journey and to align with the 1.5°C pathway. Mads Nipper explains more about the need for companies to transform sustainably in this video: https://youtu.be/mrd_SKoQlgk (also embedded at the top of this article).
Read more about Ørsted's role in the initiative here
Be inspired by Ørsted's green transformation here
About the UN Global Compact Climate Ambition Accelerator
Aims to engage 750 companies, including SMEs, across industries in more than 25 countries to focus on setting science-based targets.
Through Global Compact Local Networks, companies participating in the initiative gain access to best practices, peer-to-peer learning opportunities, capacity building sessions and on-demand training
Supports companies to drive climate advocacy at a country level, from shaping green legislation to pressing for private sector incentives to reduce emissions
The initiative is supported by patrons Ørsted and Natura &Co and sponsored by En+ Group.
About Ørsted
The Ørsted vision is a world that runs entirely on green energy. Ørsted develops, constructs, and operates offshore and onshore wind farms, solar farms, energy storage facilities, and bioenergy plants, and provides energy products to its customers. Ørsted ranks as the world's most sustainable energy company in Corporate Knights' 2021 Global 100 index of the most sustainable corporations. The company is recognised on the CDP Climate Change A List as a global leader on climate action. Headquartered in Denmark, Ørsted employs 6,179 people. Ørsted's shares are listed on Nasdaq Copenhagen (Orsted). In 2020, the group's revenue was DKK 52.6 bn (approx. USD 8.6 bn). Visit orsted.com or follow us on Facebook, LinkedIn, Instagram, and Twitter.
Contact:
Devapriyo Das, Senior Communication Advisor, Ørsted
dedas@orsted.dk , +45 99 55 46 14