Organizations Work to Reuse 2,500 Pounds of Scrap From Ohio River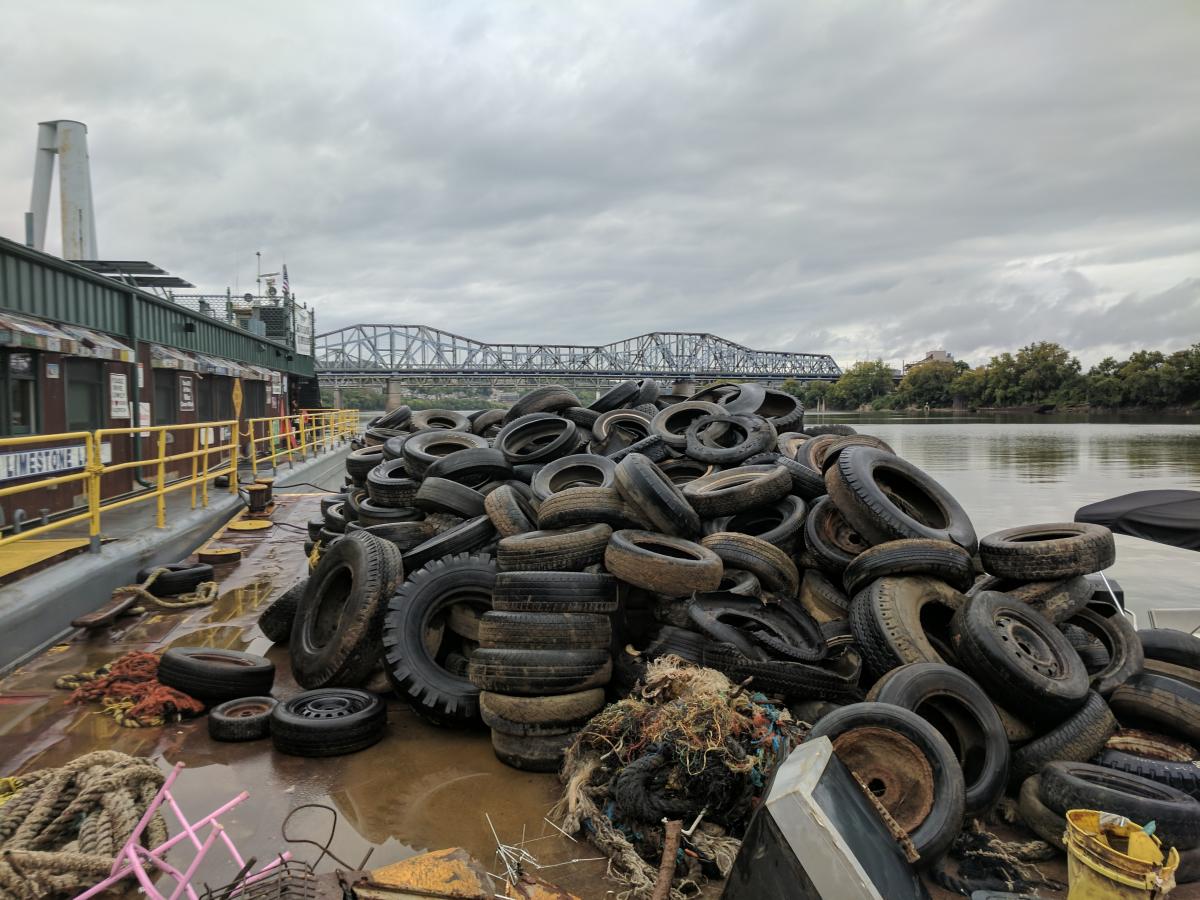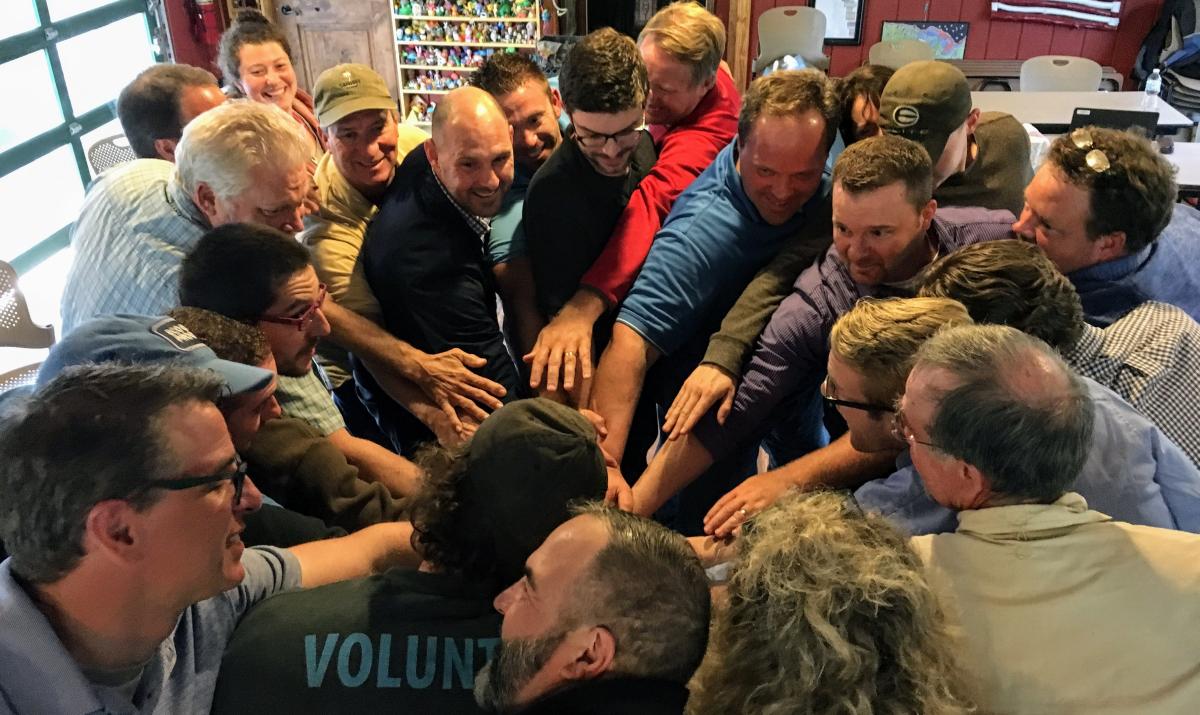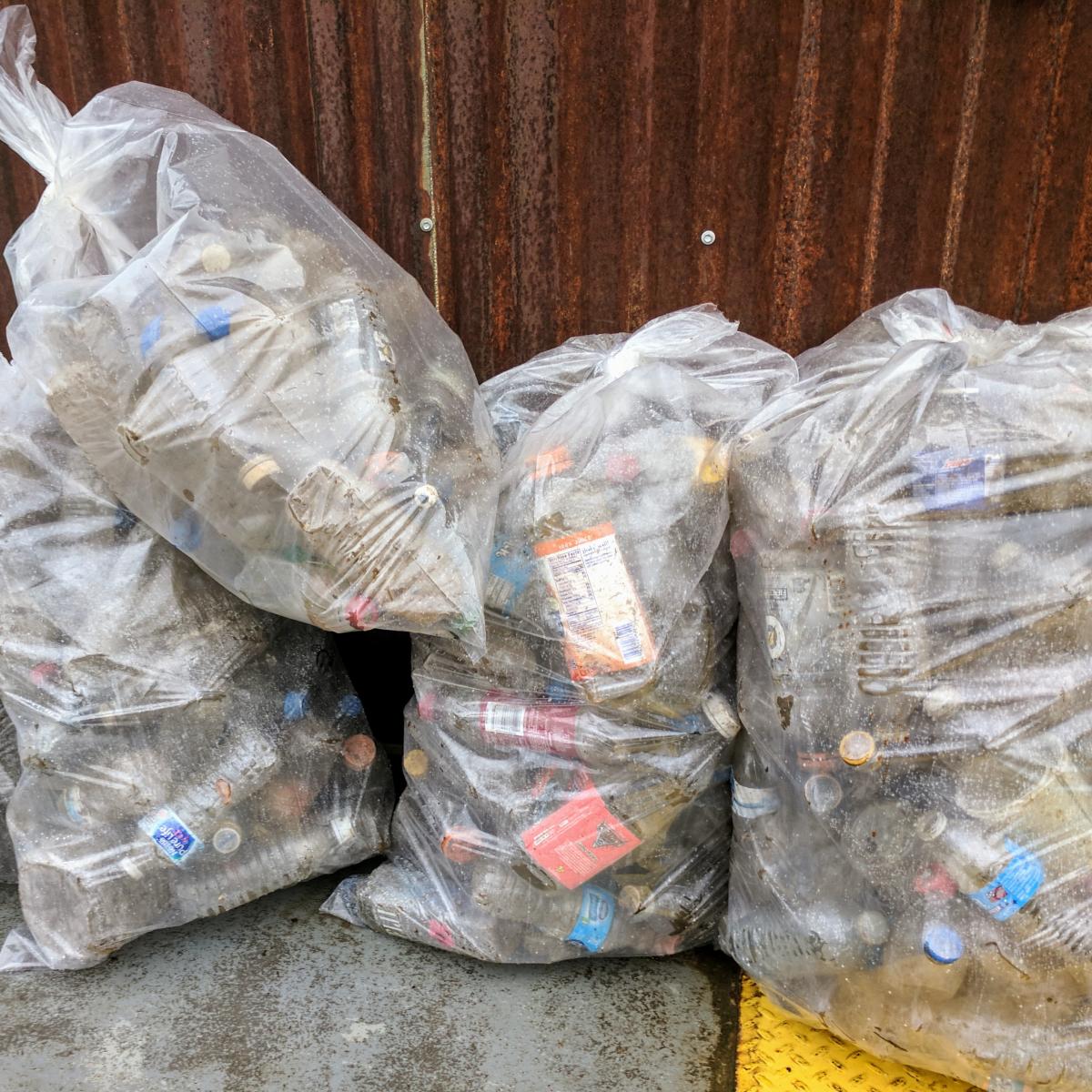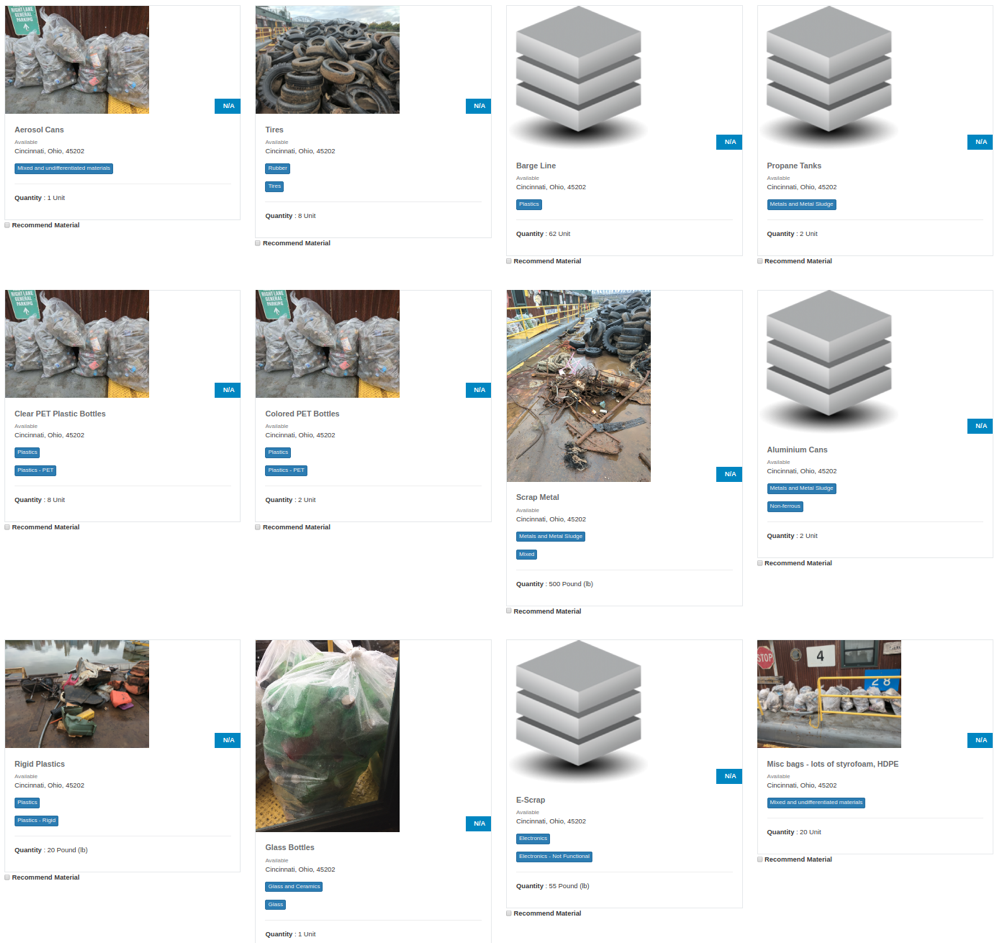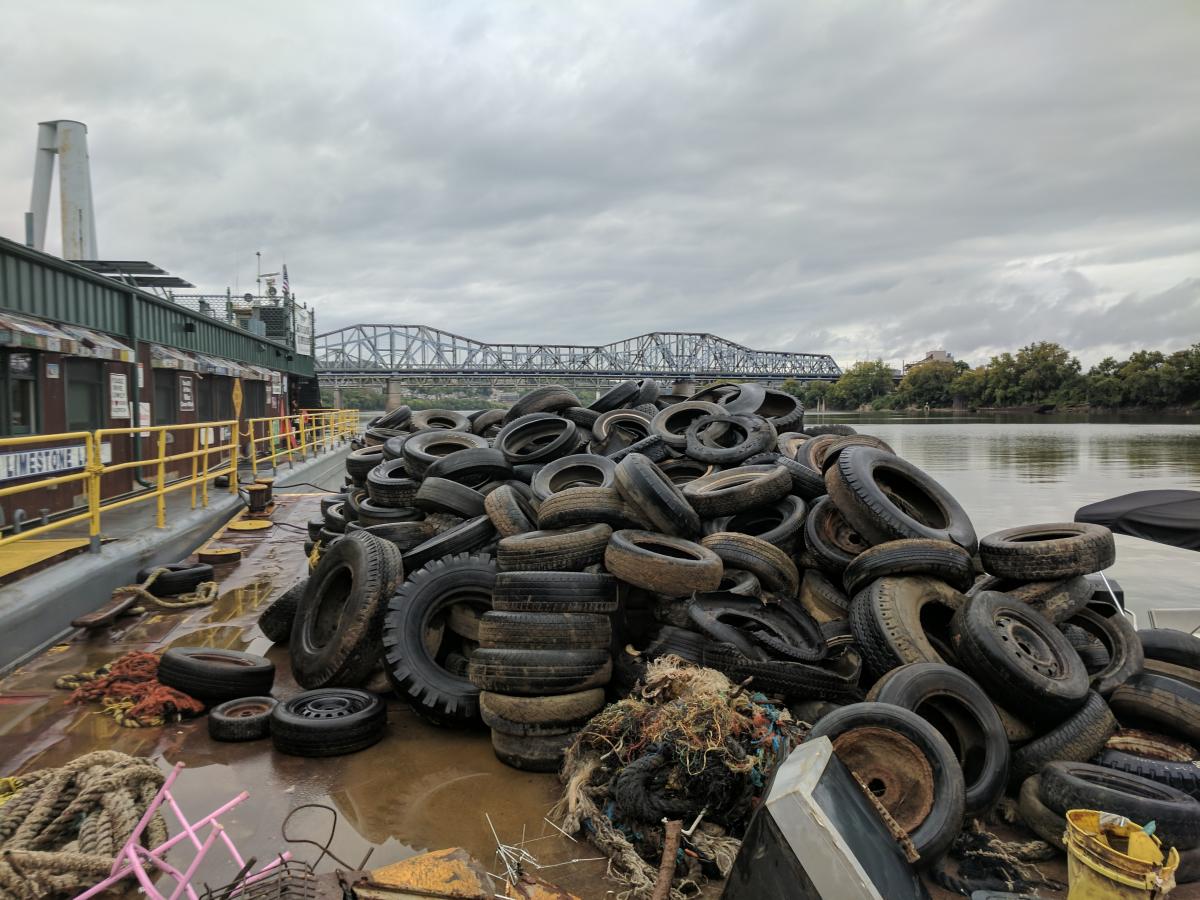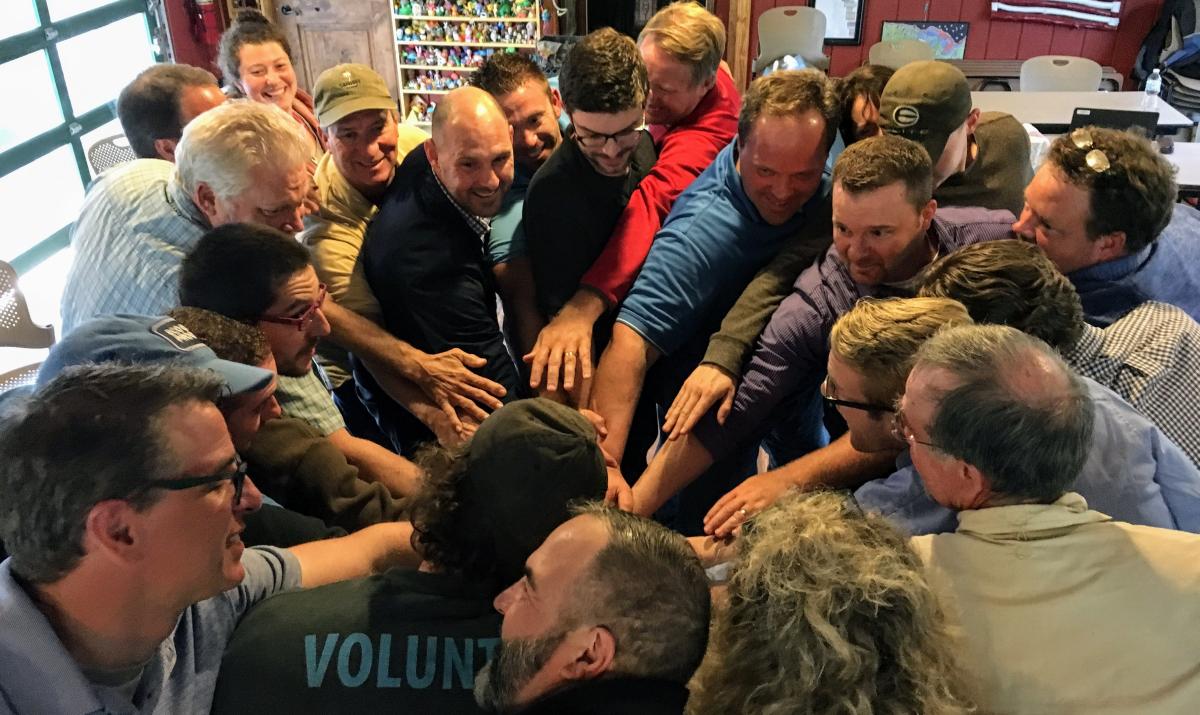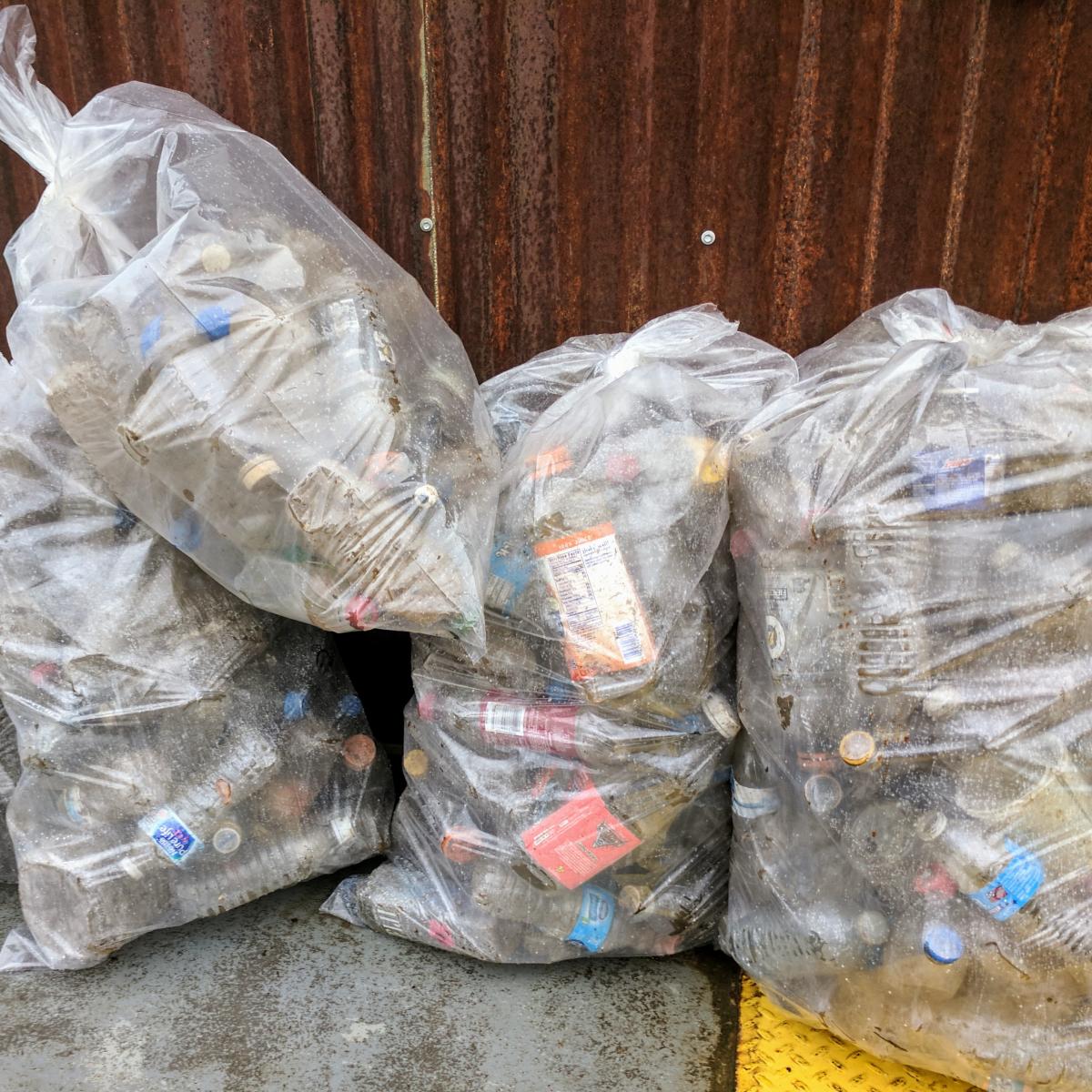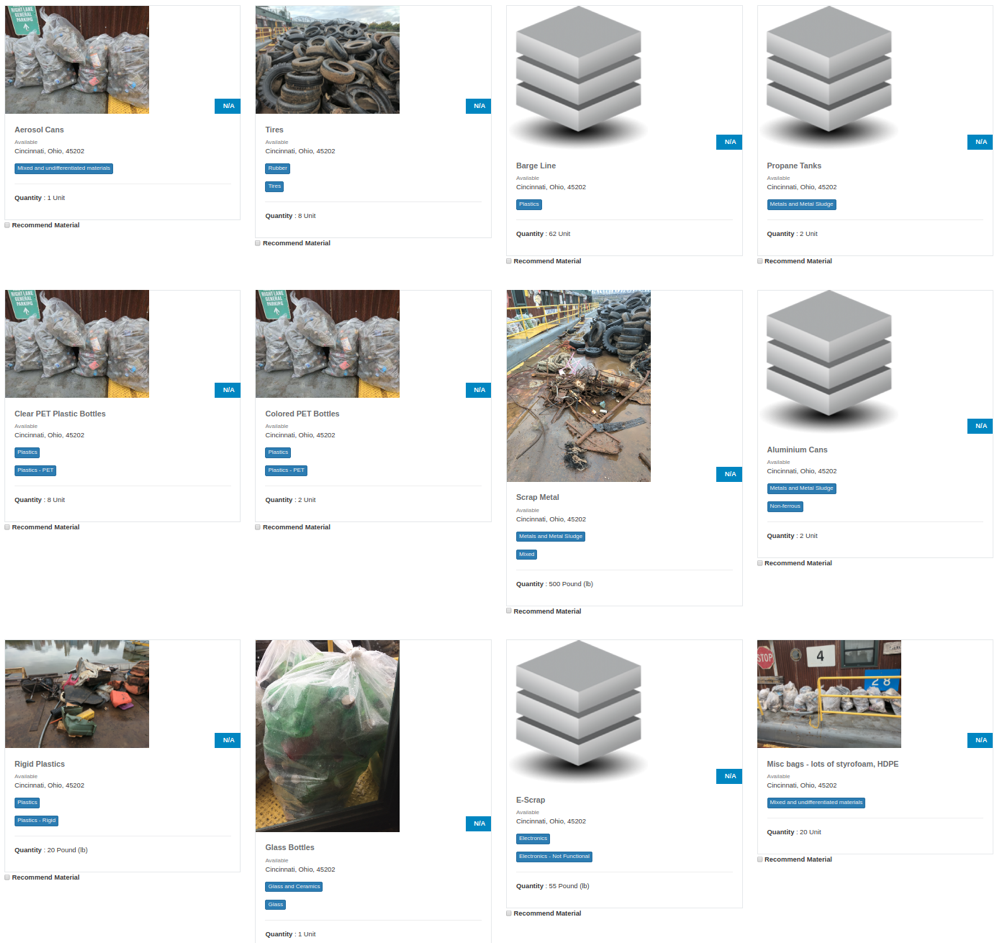 Organizations Work to Reuse 2,500 Pounds of Scrap from Ohio River
A version of this report can be found on the U.S. Business Council for Sustainable Development website.
Materials lacking end-of-life solutions don't just end up in the landfill - some find their way into rivers and waterways, too. A group of company leaders, representatives from the Ohio Environmental Protection Agency and Tennessee Department of Environment and Conservation, and materials technology innovators from the US Business Council for Sustainable Development and the Materials Marketplace, recently gathered on the Living Lands & Waters barge to help solve the problem.
The team collected everything from ubiquitous plastic containers to dilapidated refrigerators, bringing more than 2,500 pounds of mixed materials back to the barge for separation. They then entered those materials into the Ohio Materials Marketplace, an online software platform facilitating company-to-company materials reuse.
In addition to diverting waste from landfills and rivers, the Materials Marketplace helps save money and energy while creating jobs and business opportunities.
Any organization operating in Ohio can upload details about their various excess materials into the Materials Marketplace free of charge. The Marketplace team analyzes the entries for reuse by others in the program. The US BCSD and Ohio EPA launched the program in April, and by September, more than 500 people have used it. As awareness spreads, so too do transactions.
Repurposing materials, even the kind found in the muddy banks of the Ohio River, is doable, according to the US BCSD.
"We found some challenging materials during the two days on the barge," said Daniel Kietzer, Marketplace program manager at the US BCSD. "Very dirty and deteriorated non-PET plastics currently have limited reuse or remanufacturing end uses, but we found non-landfill outlets for all the material, validating that all businesses and communities can do the same."
The US BCSD team led discussions on reuse opportunities for the materials collected, such as bottles, tires, barge line, metal, rigid plastic, glass, polystyrene and films. Together the group identified viable business opportunities and created action plans to use the materials in new or existing supply chains.
The river cleanup helped demonstrate a collaborative model for companies, governments and community organizations to work together to turn perceived waste into valuable products, aligning with a more circular economy that creates economic opportunities along the way.
General Motors and Johnson Controls led the activity, with participants from organizations including Veolia, Pathway21, Covanta, Phoenix Technologies International, Waste Management, ERM, US Ecology, The Ohio EPA, the Tennessee Department for Environment and Conservation, and the Suppliers Partnership for the Environment. LL&W provided the ability to gather on the river and collect materials; and the Ohio Materials Marketplace brought the data together in one place to be organized, analyzed, repurposed and reported in a landfill-free way.  
In a circular economy, all materials recirculate back productively into the economy. Companies like General Motors and Johnson Controls are challenging traditional take-make-dispose practices and moving to circular models, spurring new levels of innovation and collaboration up and down the supply chain.
For example, GM makes car parts from plastic water bottles and Johnson Controls seeks ways to increase the recycled content of lead-acid vehicle batteries. Solution and service providers play a major role, from processing and transporting materials to providing environmentally positive end-of-life disposal when no higher and better solutions are applicable. The Materials Marketplace accelerates such efforts.
The Ohio EPA and Tennessee Department of Environment and Conservation are spearheading statewide Materials Marketplace programs, opening the doors for hundreds of companies in their states to get involved.
"Through these material reuse programs, agencies can engage with business in collaborative dialogue outside of the typical regulator role," said Andrew Mangan, executive director, US BCSD.
There is space for innovation in this market - especially with foams and films - to expand collection and processing opportunities. These are all materials that should not be in the river to begin with, so expanding education and outreach efforts in communities plays a key role.
"At the end of the day, we wish organizations like Living Lands and Waters didn't need to exist," said John Bradburn, global waste reduction manager for General Motors.  "But we're glad they do."