GM Awarded for Global Sustainability Leadership Award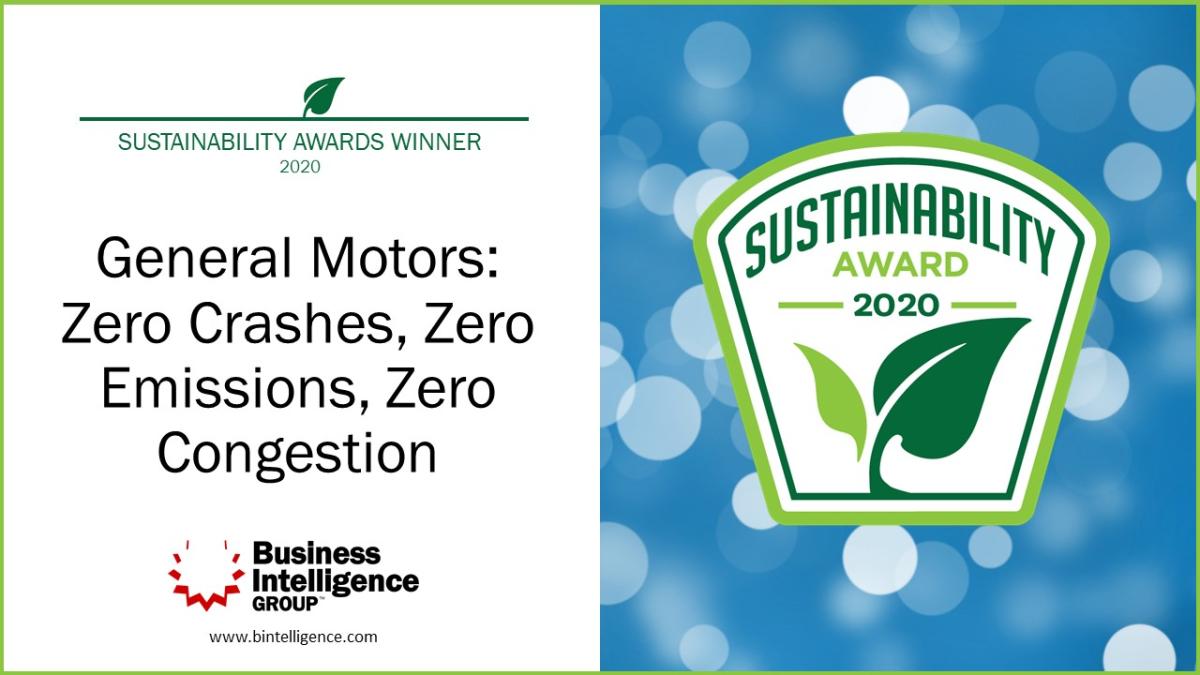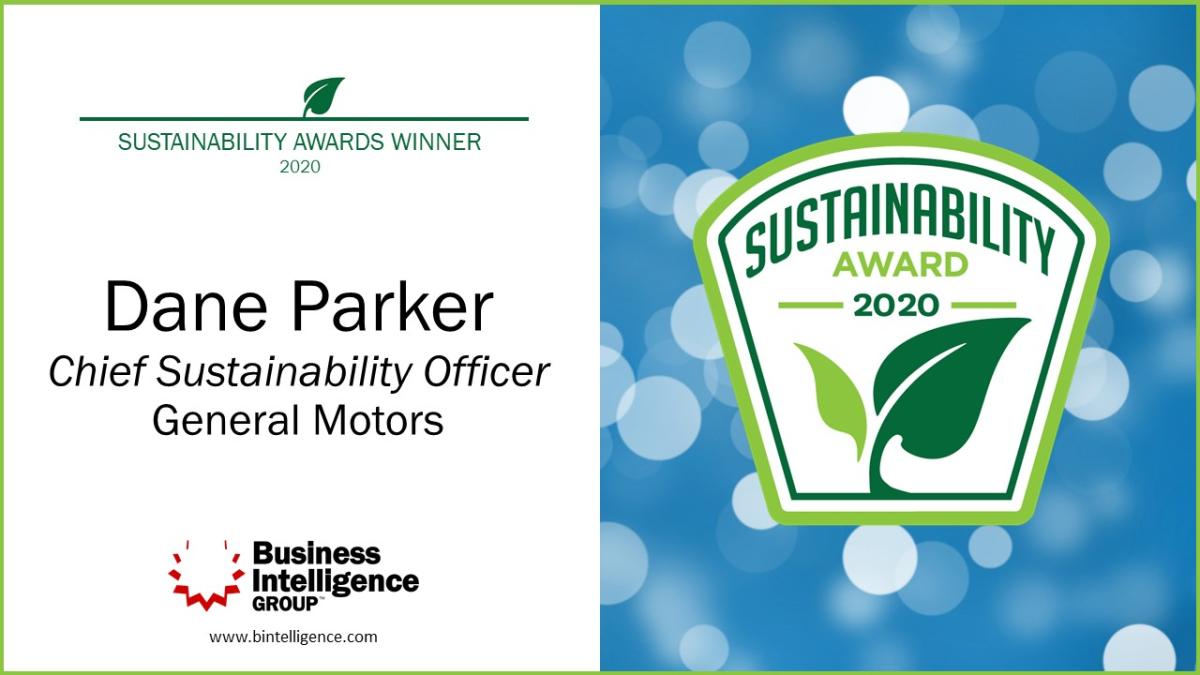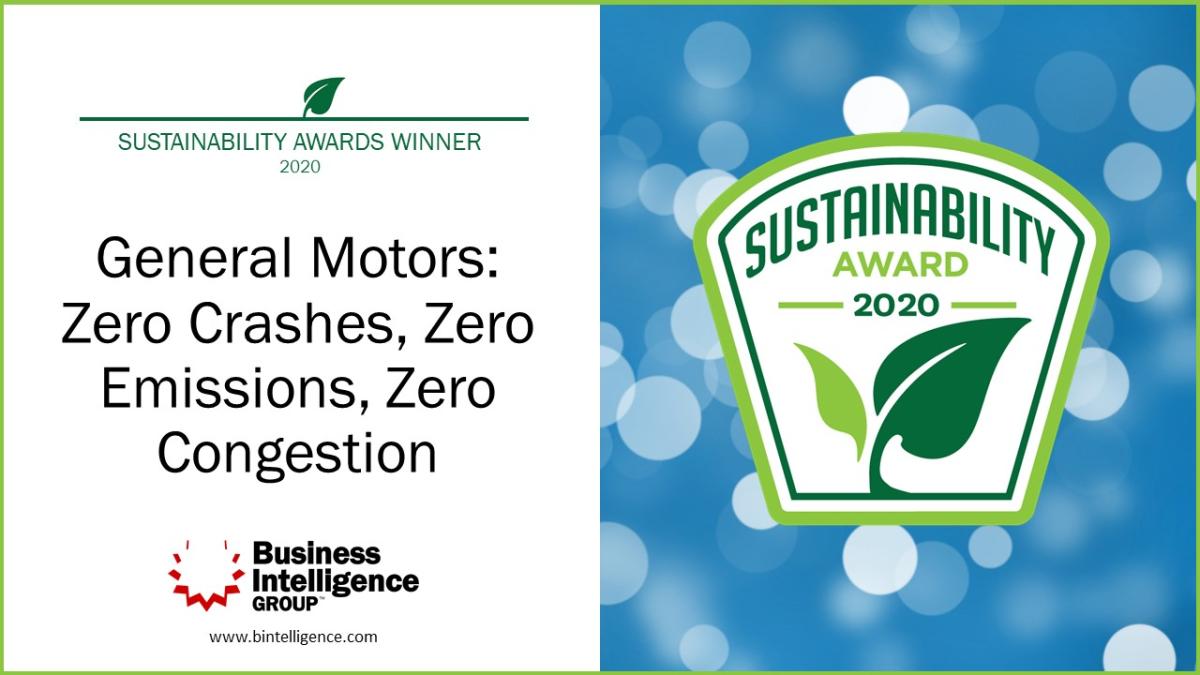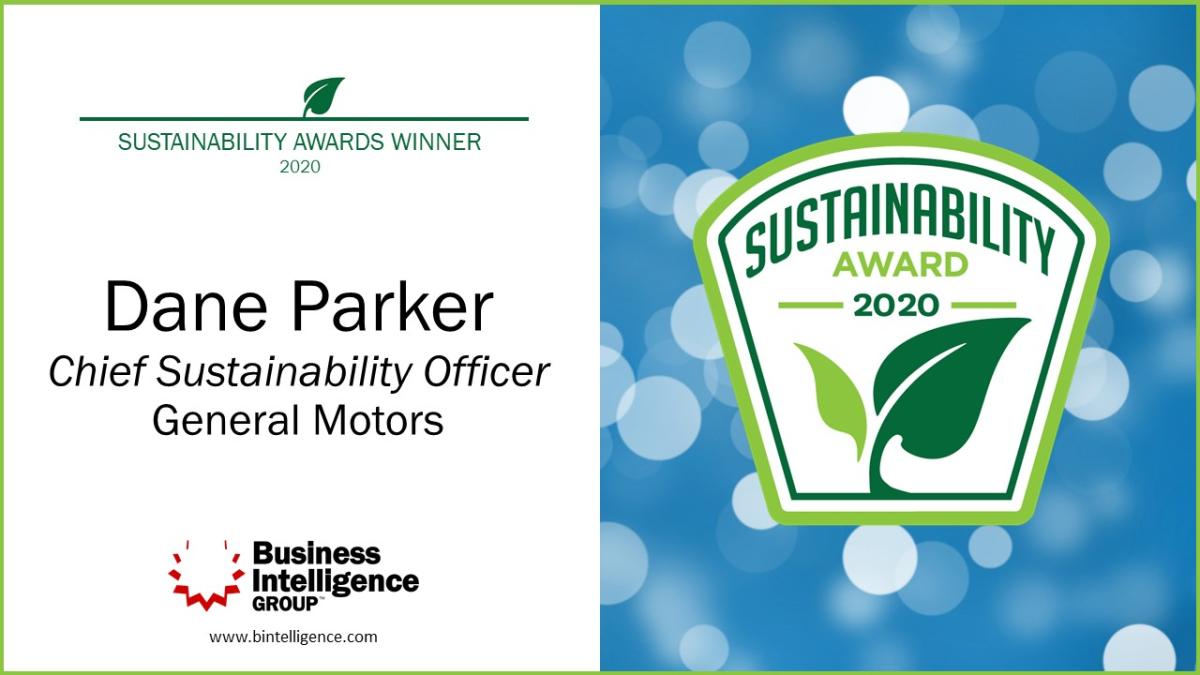 DETROIT, September 8, 2020 /3BL Media/ - Today, the Business Intelligence Group named Dane Parker, GM's Chief Sustainability Officer, a Sustainability Hero in the 2020 Sustainability Awards program. In addition, General Motors was awarded as a Leader in Sustainability for their Zero Crashes, Zero Emissions and Zero Congestion vision for the future. The Sustainability Awards honor those people, teams and organizations who have made sustainability an integral part of their business practice or overall mission.
Dane and his team are transitioning GM to source 100% of its electricity from renewable energy, reducing energy intensity, and working cross-functionally as GM sources more sustainable content from the supply chain and drives its portfolio to battery-electric vehicles.
"We are proud to reward and recognize Dane Parker and General Motors for their sustainability efforts," said Maria Jimenez, Chief Nominations Officer, Business Intelligence Group. "It was clear to our judges that their vision and strategy can help guide us toward a cleaner, more sustainable world. Congratulations!"
General Motors (NYSE:GM) is a global company committed to delivering safer ways for people to get around. General Motors, its subsidiaries and its joint venture entities sell vehicles under the Chevrolet, Buick, GMC, Cadillac, Holden, Baojun and Wuling brands. More information on the company and its subsidiaries, including OnStar, a global leader in vehicle safety and security services, can be found at http://www.gm.com.
About Business Intelligence Group
The Business Intelligence Group was founded with the mission of recognizing true talent and superior performance in the business world. Unlike other industry award programs, business executives—those with experience and knowledge—judge the programs. The organization's proprietary and unique scoring system selectively measures performance across multiple business domains and then rewards those companies whose achievements stand above those of their peers.