NRG Energy CEO: Businesses Create Value by Fulfilling Societal Need in a Meaningful Way
Mauricio Gutierrez discusses corporate responsibility in 2017 Sustainability Report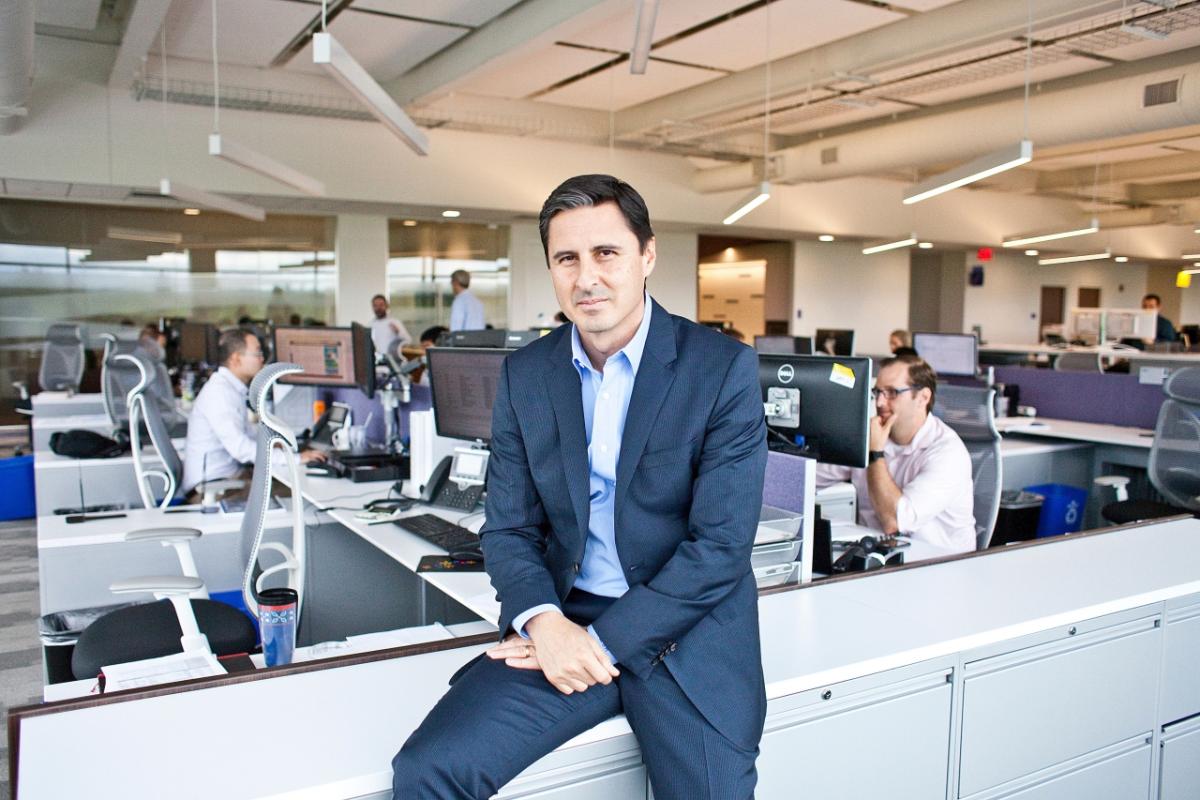 NRG Energy CEO Mauricio Gutierrez
Read NRG Energy's full 2017 Sustainability Report here
*/
Businesses create the most value when they fulfill a societal need in a meaningful way. I often find myself reflecting on this sentiment and the importance of electricity in our modern life. Electricity, the lifeblood of modern society, powers individuals, homes, businesses and, increasingly, other areas such as transportation. In a more connected and digital future, we will rely more on electricity, not less. As a power company that generates and sells electricity, I recognize the great responsibility we have in enabling this future.
Serving this important societal need is one of the pillars of building a sustainable business, but it is not enough. Sustainability needs to be more than a single target or objective. It must be a philosophy fully integrated into all parts of an organization - the glue that keeps internal and external stakeholders working together toward a common goal with purpose. This is sustainability at NRG.
2017 was a year of change. We saw a notable shift in the way businesses interact with society. From climate change to social issues, corporations took leadership positions and leveraged their influential platforms to address some of today's most pressing societal needs. More than ever, businesses are proving that sustainability is good business. They are providing a voice, taking a stance, and using their resources to generate positive outcomes.
NRG had its own changes in 2017. We announced a company-wide transformation plan that aimed to shore up our financial footing, streamline our operations, and better position us to achieve our long-term vision. We are well underway in executing our plan and ensuring we can provide electricity to our customers in a safe, reliable, affordable and increasingly customized way.
This focus on business and operational resiliency is only half of our story. Our commitment to good corporate citizenship and to a broader set of objectives is what will truly transform our business. These commitments have not slowed or changed in any way since we announced our transformation plan. In fact, I believe they strengthen us as an organization and are imperative to our long-term success.
In the midst of all this change, we also made significant progress on our sustainability commitments this year. We are already 70% of the way to our 2030 carbon reduction target and have already achieved our goal to reduce water use 40% by 2030. That is 13 years earlier than planned! We accomplished all of this while keeping safety our number-one priority. In fact, we had our second-best safety year in company history and I could not be more proud of this achievement.
One of the most important ways we can deliver results is through the support and service of the communities where we live and work. In the days leading up to and the weeks following Hurricane Harvey, there was a tireless effort to make sure our power plants were able to keep the lights on and our retail business was there to serve our customers in a time of great need. All while many of our employees were also directly affected by the strong winds and rising waters. I am humbled by the hard work and the gestures of humanity displayed by my colleagues for those impacted by this devastating storm.
I am excited about the path we are forging at NRG. Our business is shifting to one of greater customer focus and empowerment, and we're strengthening our commitment to reliable, affordable, and cleaner power. These steps are integral to a sustainable energy future that we can all take part in—and we at NRG are proud to be leading the way.