NortonLifeLock Relaunches The Smart Talk With Focus on Inclusivity, Accessibility, and Content
The Smart Talk is a free tool that helps families set digital safety ground rules together.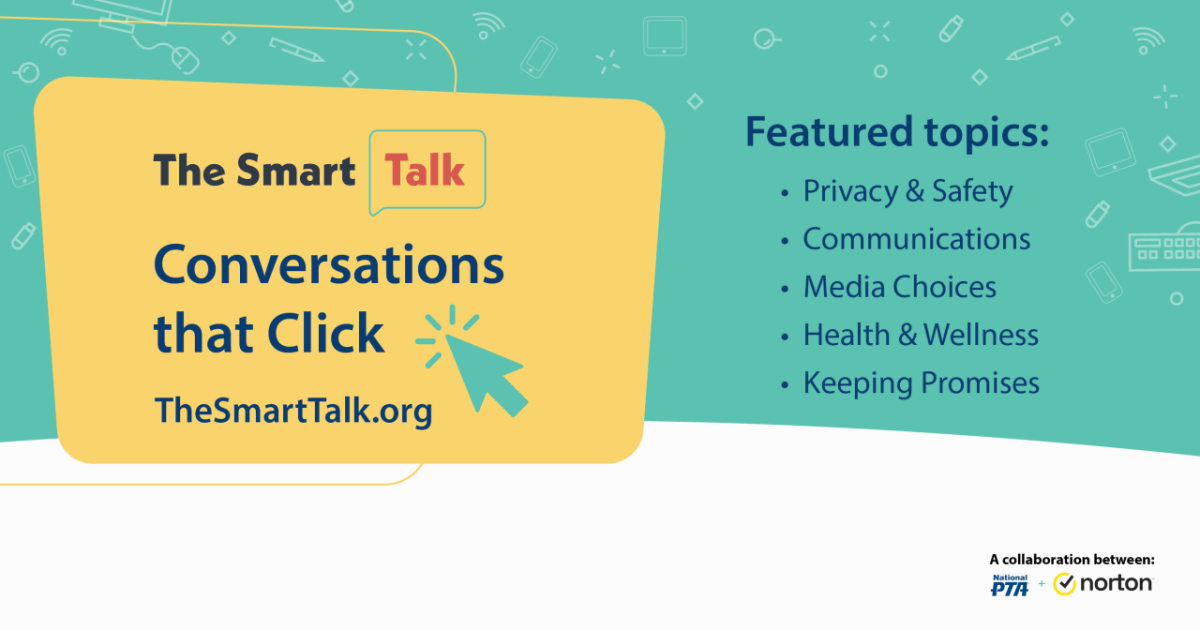 Norton and National PTA have launched an updated version of The Smart Talk! Since 2015, the organizations have collaborated on this free, interactive online resource that lets families set healthy tech limits together.
Children today use technology to learn, socialize, create, and more. Just like any other form of communication, an understanding of healthy and safe digital practices can help your family thrive. National PTA and Norton want to help families facilitate positive conversations and set smart boundaries that influence our habits around:
Privacy and Security
Communication
Media Choices
Health and Wellness
Ongoing Conversations
The Smart Talk has never been more important. In 2021, the Norton Cyber Safety Insights Report revealed 4 in 5 Americans feel it is essential or very important for parents to teach their children about Cyber Safety, however, 78% conceded that it is difficult for parents to keep children safe when they are online. That is exactly where The Smart Talk can help!
Last year, Norton committed $1 million to update the platform and increase its reach. The company is excited to debut the relaunched tool. While the premise is the same — families sit together and answer questions about online and device usage, resulting in a printable contract that can be displayed where everyone can see it — the tool has key updates focused on inclusivity, accessibility, user experience, and content.
If you have not yet tried the tool or if it has been a while, complete The Smart Talk with your family today.