Noise Isn't Just Annoying - It's Bad for Your Health
by Ethan Bourdeau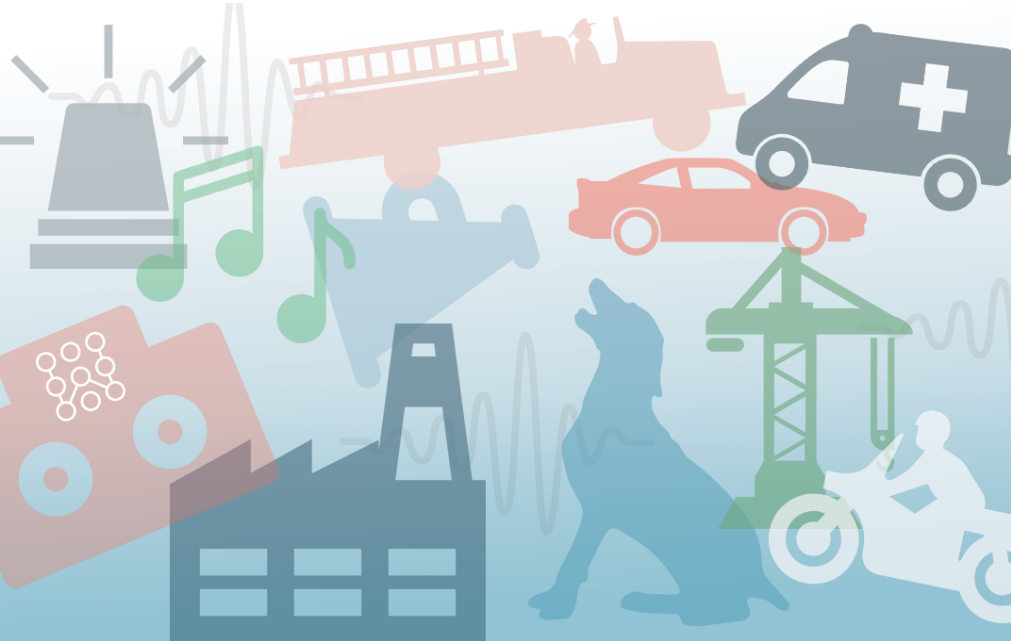 Dr. Eoin King is a Professor of Mechanical Engineering with a concentration in Acoustics at the University of Hartford. King is well known through the industry for having developed novel environmental noise assessment techniques, with a particular focus on strategic noise mapping. He is currently a member of the Board of Directors of the Institute of Noise Control Engineering of the USA (INCE-USA) and is Managing Editor for the publication Noise/News International. Eoin spoke with us about the dangers of environmental noise pollution and why it's essential that our communities shift their focus from noise control to proactive sound design.
What made you interested in studying the field of acoustics?
I've always loved music. I first learned to play guitar when I was six, and I played in indie-rock bands every weekend in school. I was also a regular on the (amateur) Dublin singer-songwriter scene. Over the years I've had some moderate success…. nothing major but I had a blast along the way! I always liked the idea of combining my love for music with engineering, so acoustics was where I ended up.
Acoustics is already a very niche field of study. What made you decide to focus specifically on environmental noise?
My undergraduate degree is in mechanical engineering, and for my capstone project I was assigned a project that focused on environmental noise. At that time, the EU Noise Mapping Directive had just been released, so I could see that environmental noise was an important emerging field. The more I studied it, the more I realized that it was truly interdisciplinary, and it could open up a world of possibilities for me. When studying environmental noise it's import to also look at acoustics, computer science, urban planning, G.I.S.,economics and health studies. With the rise of the participatory web and social media, there is a massive potential for citizen scientists to contribute to the field of environmental noise – which is a very exciting area to be involved in.
For those who may be less familiar, can you speak to some of the health risks that environmental noise pollution can be attributed to?
Often when I chat to people about what I do, I realize that most are under the impression that exposure to noise is just a fact of life, and it is not that harmful. This could not be further from the truth! Clear links between excessive exposure to environmental noise and adverse health effects have been well established. These effects can range from simple annoyance and sleep disturbance to cardiovascular effects (and possibly even the related mortality). Annoyance, widely regarded as the most common adverse effect of exposure to environmental noise, is the scientific expression for the non-specific disturbance by noise. It can include the reduced enjoyment of use of a garden or closing windows in order to avoid sleep disturbance. Sleep disturbance is seen as a health effect on its own, but may also cause after effects like mood changes, fatigue and other impaired functions. In my opinion, possibly the most worrying aspect of noise exposure is the effect it may have on children. Exposure to noise can impair the cognitive development in children, and children living in areas with high noise levels have been found to show signs of stress related anxiety, nervousness and diminished motivation.
What would you say are some of the more compelling conclusions you have come by in researching environmental noise awareness?
Perhaps the biggest threat associated with environmental noise is that a lot of people don't realize the extent of the problem – or that there even is a problem. It has traditionally been dismissed as an inevitable fact of life and has not been targeted and controlled to the same extent as other health risks (such as air quality for example). Mounting evidence linking noise to adverse health effects, coupled with proactive legislation, primarily in the EU, is now driving change.
What was once referred to as a 'forgotten pollutant' is now recognized as a public health issue which must be addressed in modern society.
However, it is clear we need to do more to educate the general public about the dangers associated with environmental noise.
How can communities and municipalities best address the rising concern of environmental noise pollution?
As a community, there are two strategies we need to follow. First, we need to better educate the public to understand the dangers of environmental noise. An involved and informed public is very important for developing and enhancing public and political support for future noise reduction measures. Second, we need to develop a process whereby any new building project includes a consideration of acoustics from the beginning. It is no longer acceptable to build a road, or a building, and retroactively add acoustic treatment to improve the situation. We need to shift the focus of noise control from the implementation of retroactive noise control measures, to proactive sound design.
To learn more about how light impacts health and strategies for designing spaces that can help align with the body's natural circadian rhythms, download the Light WELLography available on our new WELL app, Build WELL.
​Ethan is an Associate on the Standard Development team and the resident Acoustics expert at IWBI. Ethan's contributions to IWBI draw from his experience in acoustical consulting and theater design in NYC. This Fall, you can find Ethan spinning laps around Central Park with Good Guys racing team.