A New Window Onto Sustainability: Microsoft Corporation Joins WBCSD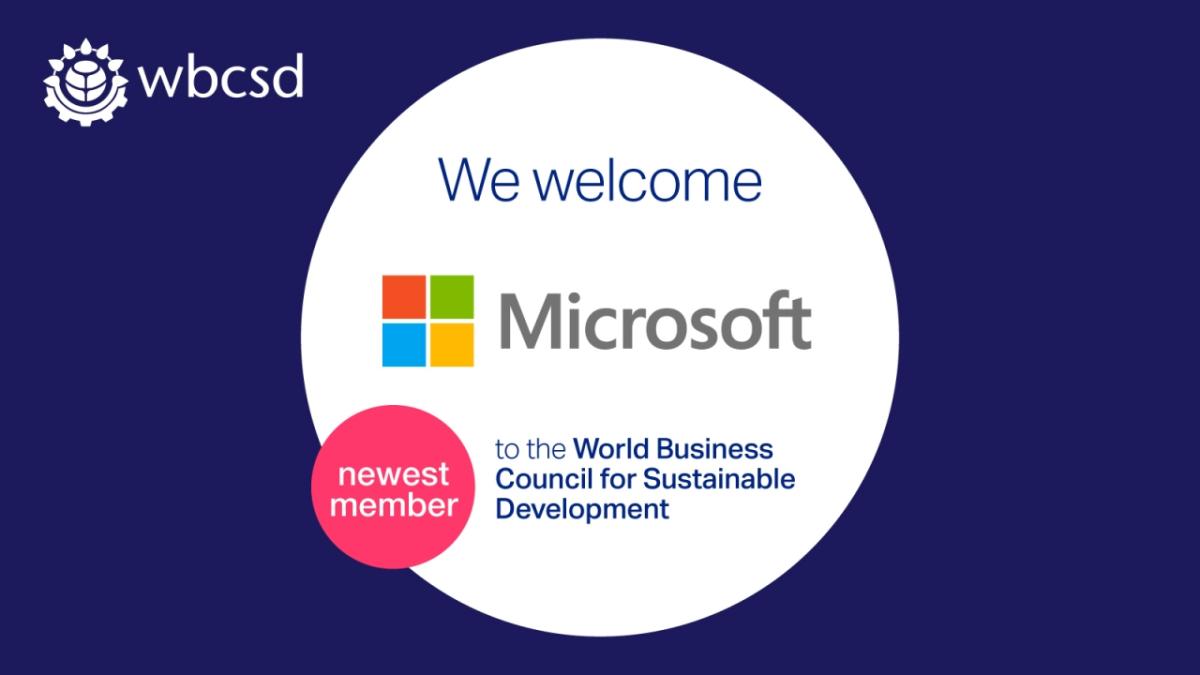 GENEVA, January 17,2018 /3BL Media/ – Global Cloud IT leader Microsoft Corporation has today joined nearly 200 forward-thinking companies as the newest member of the World Business Council for Sustainable Development (WBCSD). 
Microsoft's mission is to empower every person and every organization on the planet to achieve more. With a global network of partners operating in over 190 countries, Microsoft provides innovative technology solutions to address a broad range of economic and social opportunities worldwide. The company is committed to helping achieve life-changing digital transformations that address today's most pressing global issues.
By connecting with WBCSD's network of innovative businesses across a variety of sectors, Microsoft can continue helping companies and organizations around the globe to make a tangible impact on global corporate sustainability.
Microsoft's CVP of Industry, Toni Townes-Whitley stated: "In joining WBCSD, Microsoft is taking the latest step in our long-time commitment to supporting sustainable development. Leveraging our advanced cloud-based technologies and our diverse partnerships, we are excited to explore new and innovative solutions that will allow people and organizations around the world to thrive in sustainable ways. Through this collaboration with WBCSD and its membership, our goal of helping create a safe and sustainable future moves another step closer to reality."
WBCSD President and CEO Peter Bakker said "Ambitious global initiatives like the Sustainable Development Goals (SDGs) and the Paris Agreement simply will not be achieved without the world's most influential companies around the table. As one of the world's largest and most recognizable corporations, Microsoft adds considerable momentum across the sustainability spectrum by joining WBCSD.
"Microsoft's growing profile in mobility and industry 4.0 and its leadership in energy and the circular economy offer a wide range of initiatives through which Microsoft can work with our existing members to scale up sustainability. I look forward to working closely with Toni and her team to maximize Microsoft's impact."
WBCSD member companies represent a combined revenue of more than $8.5 trillion and 19 million employees. Among WBCSD's almost 200-strong global membership, Microsoft joins 40 North America-headquartered companies and becomes the eighth IT sector member.