New Wind Turbine Makes Turnhout More Sustainable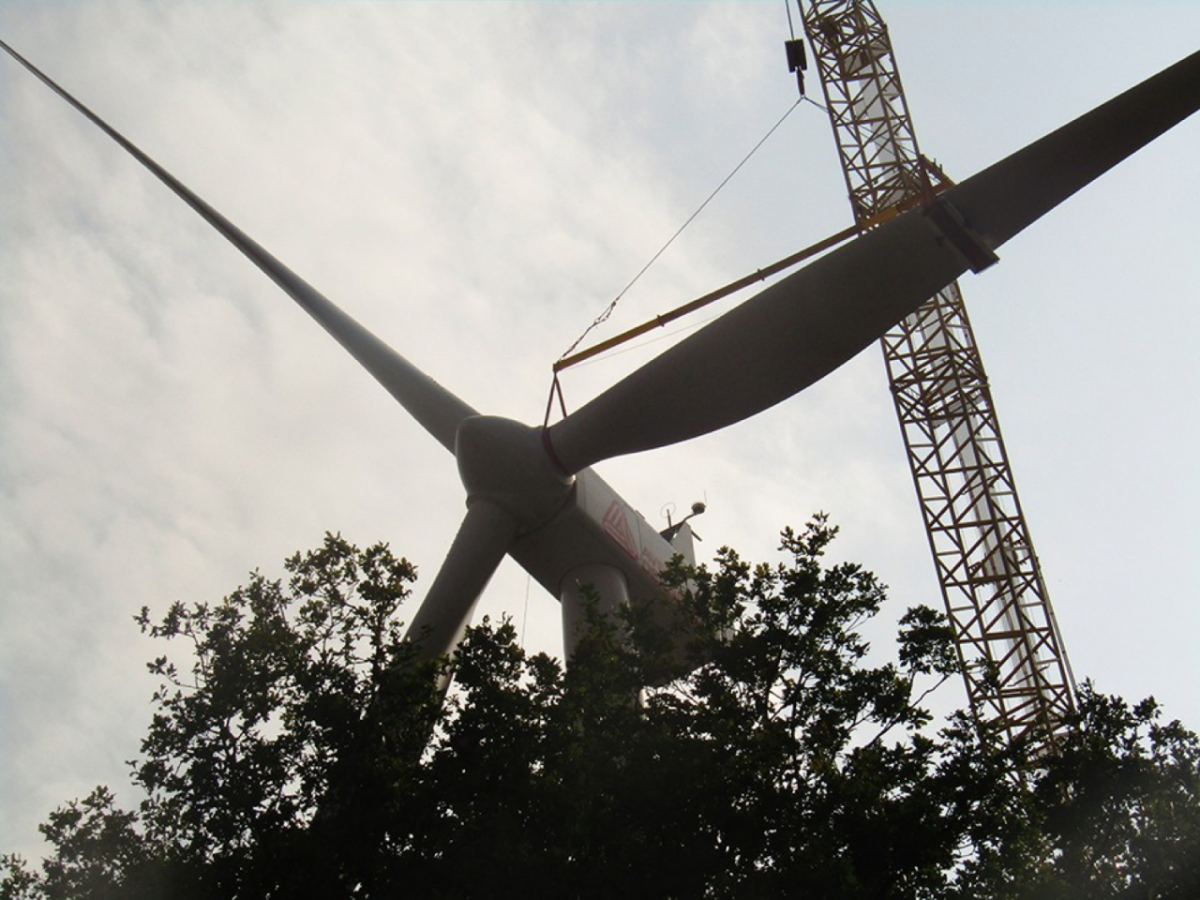 New Wind Turbine Makes Turnhout More Sustainable
Wind energy will help provide 30% of our Turnhout, Belgium manufacturing plant electricity needs, ensuring a sustainable environment.
  We recently installed our first wind turbine that will help power our Performance Tapes and Vancive Medical Technologies manufacturing plant's electricity needs. Electricity for process manufacturing can account for a substantial portion of a factory's energy budget, not to mention contributing to CO2 emissions.
  On Friday, September 8, 2017, in cooperation with Eneco, a supplier of environmentally-friendly renewable energy, the torque and other wind turbine components were hoisted and installed on top of the 150 meter high tower. The three turbine blades have a length of 49 meters, a rotor diameter of 100 meters and a swept area of 7.854m² (or the length of 1.5 football fields).   Named for its size and power, "The Colossus," would generate 2.2 megawatts of power per year, which equals the average electricity demand of approximately 1,430 households.   Rob Ceusters, plant manager for Performance Tapes and Vancive Medical Technologies, ensures that addressing our energy needs using renewable resources brings us a step closer to achieving our sustainability goals at Turnhout and for Avery Dennison, "Working together, cultivating a safe, productive and healthy environment for our employees and in the community we work is a core company value."
Installing the wind turbine faced some challenges, due to the industrial urban area. However, we were well prepared and established a local infrastructure for a successful installation.
You can read more about Avery Dennison Performance Tapes at www.tapes.averydennison.com
Stay up-to-date on all the latest from Avery Dennison. Connect with us on Social Media.