Keeping the Dream of Education Alive Amid Conflict
Keeping the Dream of Education Alive Amid Conflict
Inspired by UNICEF's commitment to education, innovative thinking and community-based approach to delivering learning to Syria's children, our Foundation has contributed $100,000 to support UNICEF's Self-Learning Program.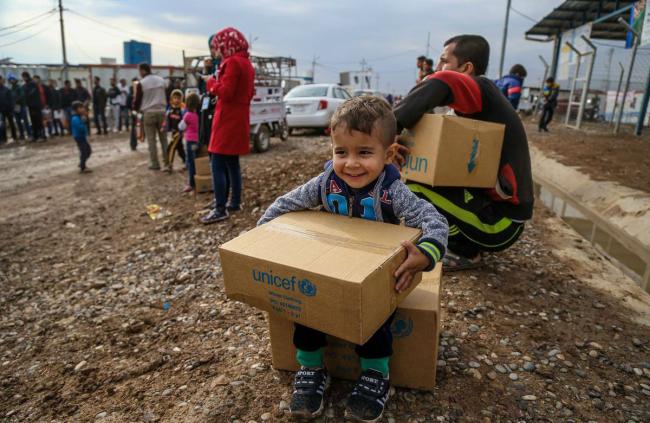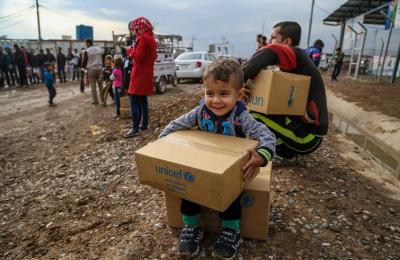 Thursday, August 23, 2018 - 1:20pm
The Avery Dennison Foundation focuses its giving in three core areas: Sustainability, Education, and Women's Empowerment. In many cases, our giving is inspired by employees who recommend organizations for grants, which allows the Foundation to connect our employees' charitable interests with the company's philanthropy.
Last year, a group of employees in Europe reached out to the Foundation with a desire to support children disproportionately impacted by global conflicts. The Foundation recognized the United Nations Children's Fund (UNICEF) for its efforts in providing ongoing, regular access to education for the millions of school-aged children in Syria whose education has been affected by the country's eight-year civil war.
While Avery Dennison does not have a location in Syria, the Foundation has contributed $100,000 to UNICEF to support its Self-Learning Program in Syria. The Foundation was inspired by UNICEF's commitment to education, innovative thinking, and community-based approach to delivering learning to Syria's children.  
A Unique Opportunity. An Exciting Partnership.
UNICEF reports that nearly 6 million school-age Syrian children and youth need education assistance. More than 7,000 schools in Syria – one in three – have been destroyed, damaged or are being used either as shelters for displaced families or for military purposes. In addition, UNICEF notes that a sense of fear and psychological distress has emerged among children, parents, teachers and community members, who are reluctant to send their children to school even when schools are operational. This climate of fear decreases the likelihood that children will return to, or stay in, school.
To address this multifaceted challenge, UNICEF developed an alternative approach to education called the "Self-Learning Program (SLP)," which enables children to learn at home, on location at NGO facilities, or in community learning centers. Using the accompanying "Self-Learning Materials" (a set of 50 modules with topics such as Arabic, English, mathematics, and science), the SLPs are positioned to give Syrian children access to a wide range of knowledge that will propel them towards brighter futures.
UNICEF is implementing the SLP in a way that is mindful of the complex environment in Syria (large populations of displaced people, widespread violence and poverty), with the goal of reaching 95,000 out-of-school children over three years, providing self-learning materials, supportive teachers, and safe and inviting learning spaces.
As always, the Foundation team is proud to partner with employees who bring such important global concerns to light, and honor their desire to help those in need. We look forward to sharing more about the impact of UNICEF's Self-Learning Program in Syria.
Learn more about the Avery Dennison Foundation and its commitment to education, sustainability, and women's empowerment.
To learn more about Avery Dennison, visit www.averydennison.com.
Stay up-to-date on all the latest from Avery Dennison. Connect with us on Social Media.