Medtronic: Mira Sahney on Innovating in Women's Health
The president of pelvic health calls on her own experiences to elevate women and expand healthcare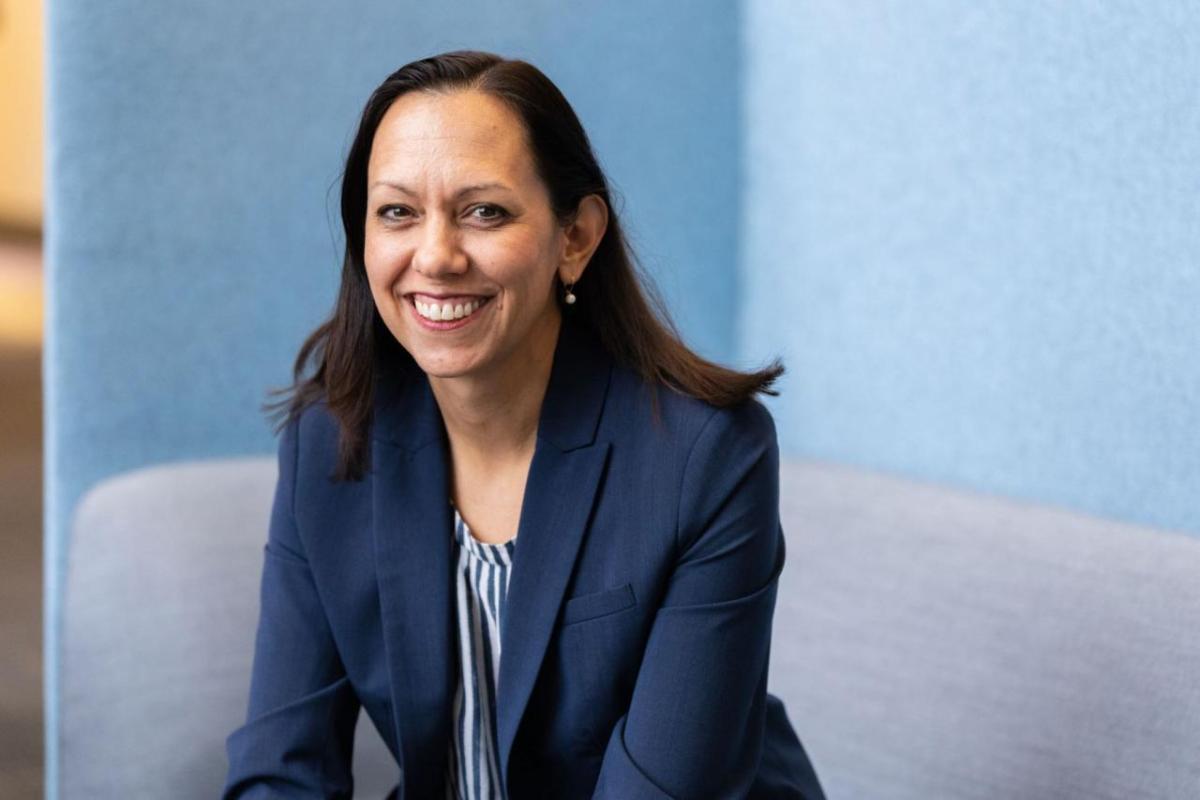 Mira Sahney admits she always had a curious mind and love for science, technology, engineering, and math (STEM).  But she discovered early in her career that engineering could foster a deeper calling: benefiting humanity.
That realization continues to drive Sahney's work — including her commitment to expanding health care access, the drive to innovate, and elevating women and those with diverse backgrounds in their careers.
Inspired by a mentor
Sahney's career experiences positioned her perfectly for her role at Medtronic: president of the company's Pelvic Health business. Her varied roles include working as a design engineer on military airplanes, serving as CEO of a startup, and co-founding a neuro-robotics company during her graduate studies at MIT. That company is now publicly traded. 
But there's one early career mentor who still sticks with Sahney.
"Air Gun Annie" was a well-respected female engineer leader in a male-dominated workplace who helped Sahney — a General Motors intern at the time — forge relationships with technicians and union workers who were all men. When she learned Sahney didn't know how to drive stick shift, "Air Gun Annie" taught her how on the GM test track afterhours.
"She really included me in everything and that had a profound impact on me, my career, and my confidence," Sahney said.
Moving to healthcare technology
Later in her career Sahney built a women's health business by working with physicians to develop and commercialize innovative products that was sold to Medtronic in 2016.
Even before then, Medtronic was in the back of Sahney's mind. She still has a red, heart-shaped Medtronic stress ball from a career fair — now about 25 years old. When the opportunity to join Medtronic surfaced, it was a challenge she welcomed.
"Medtronic already did the rocket science part of it, stimulating the sacral nerve to control the bladder and bowel function," she said of our product, InterStimTM. "But to take that from something that's not well known, yet tremendously successful, and bring to the mainstream population — and the challenge to make the therapy even more appealing for physicians and patients — that was really exciting for me." 
Despite the widespread prevalence of bladder and bowel control problems (it's more common than asthma, diabetes, Alzheimer's, or breast cancer in the U.S.), it is largely absent from health conversations. People often go years before bringing it up to their doctor due to embarrassment and social stigma.
Everyone working in the pelvic health field feels an obligation to raise awareness about life-changing health care for what can be a serious medical condition, Sahney said.
Breaking down barriers
Putting patients at the center not only helps Medtronic understand barriers to access, but it's also propelling the business forward, Sahney said.
In 2022, the Pelvic Health Operating Unit launched a pivotal study of a new implantable tibial neuromodulation therapy in people with overactive bladder. The tibial implant, which is still investigational, could be done in a doctor's office rather than an operating room.
"That would not only reduce the total cost of care to the system and has the potential to provide greater access globally. It also reduces the adoption barrier for patients," Sahney said.
More than 25 years after "Air Gun Annie" took Sahney under her wing, the medtech leader remains committed to paying it forward.
In 2022, Medtech Women honored Sahney with the Ferolyn Powell Leadership Award, which recognizes commitment to patients, mentoring others, and advancing diversity in the field.
And Sahney remains committed to breaking down barriers for women on the home front; she was recently named co-chair of Medtronic Women's Network — a position she's "thrilled" to serve in. And perhaps one she's been working toward all along.
To find out if you or a loved one may benefit from bladder or bowel control therapy, visit ControlLeaks.com.