Medtronic Jumps to No. 2 in DiversityInc Top 50 Companies List
A commitment to inclusion, diversity, and equity accelerates innovation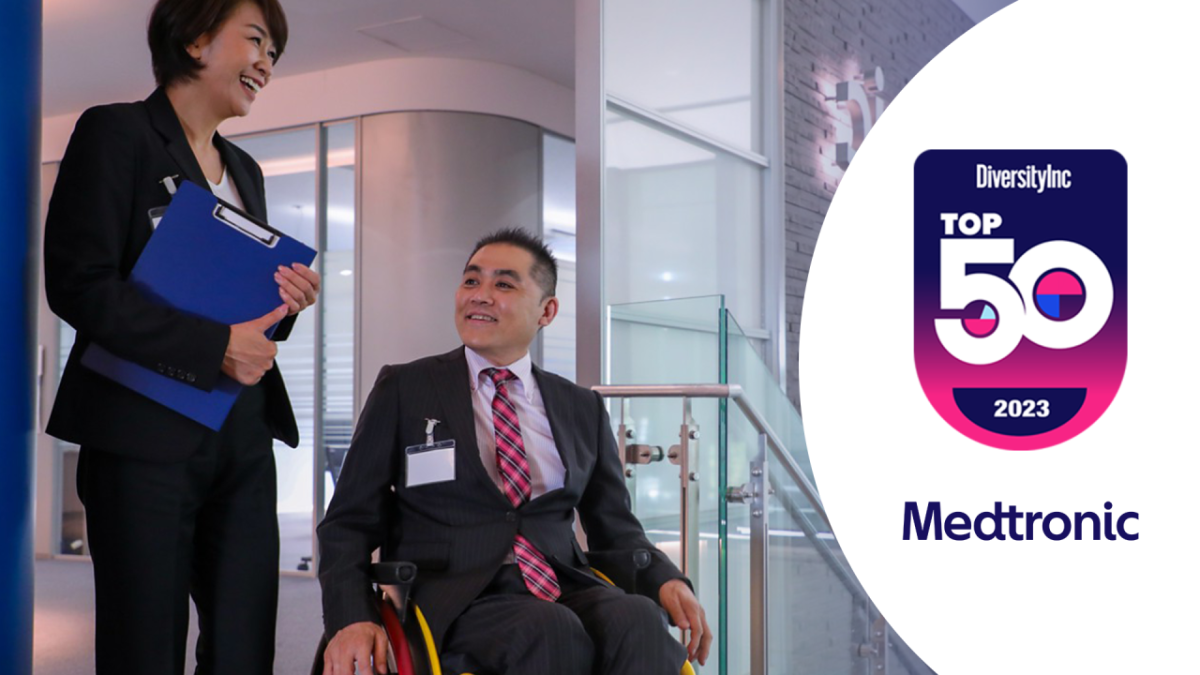 Medtronic climbed to No. 2 on DiversityInc's 2023 Top 50 Companies for Diversity, up 8 spots from last year's ranking of 10. This is our highest-ever ranking on the prestigious list.
A commitment to inclusion, diversity, and equity (ID&E) accelerates innovation, improves the wellbeing of our employees, and creates more opportunities to bring our life-saving technologies to more patients around the world.
"Being recognized in this way and steadily moving up the list is a huge accomplishment," said Dr. Sally Saba, Medtronic Chief Inclusion & Diversity Officer and President of the Medtronic Foundation. "It's another proof point of the progress we continue to make together to better serve all patients around the world through a diverse and inclusive employee community."
Medtronic was also named a top company for executive women (#1), Latino executives (#1), Native American/Pacific Islander executives (#1), mentoring (#2), talent acquisition for women of color (#3), Asian American executives (#4), environmental, social & governance – ESG (#5), sponsorship (#6), supplier diversity (#7), employee resource groups (#7), LGBTQ employees (#9), people with disabilities (#13), Black executives (#19), and executive diversity councils (#22).
This year's rankings and specialty lists were unveiled during the annual DiversityInc Top 50 event. Medtronic Chairman and CEO Geoff Martha helped kick off the event during a fireside chat, "Navigating the Evolving Challenges of ESG," facilitated by DiversityInc CEO Carolynn Johnson.
The DiversityInc Top 50 Companies for Diversity is the leading assessment of diversity management in corporate America and benchmarks organizations' programs, practices, policies, and outcomes to hire, retain, develop, and promote women, people of color, people with disabilities, LGBTQ+, and veteran employees.
 Our unwavering commitment to ID&E means zero barriers to opportunity within Medtronic and a culture where all employees belong, are respected, and feel valued for who they are and the life experiences they contribute. Learn more about our commitment to ID&E in the Global Inclusion, Diversity & Equity 2022 Annual Report.