Medtronic Employee Becomes Rare Disease Champion
The Yaya Foundation is bringing hope to families with 4H Leukodystrophy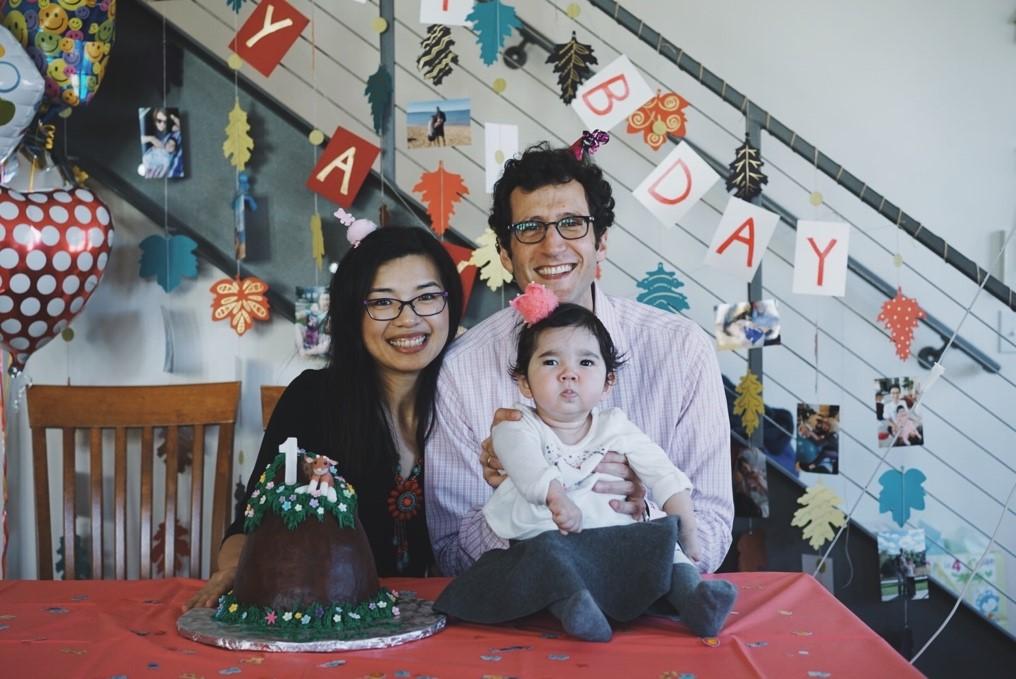 Content warning: this story discusses child loss
Ron Garber's daughter Yaya was born with an ultra-rare neurological disease called 4H Leukodystrophy that ultimately took her life at just 13 months old.
He remembers the confusion, isolation, and fear that followed Yaya's diagnosis from a condition with only 300 to 600 known cases.
"After she died, my wife and I decided we wanted to do something so parents don't have to figure it out on their own," Garber said. "I decided working in the life sciences like at Medtronic would help me do that."
He came to Medtronic shortly after Yaya's death. Now a senior legal director, Garber founded the Yaya Foundation with his wife – and, just as he hoped, Medtronic played a role.
That's because he's surrounded by expertise, he said, citing a random conversation at a team dinner that led to a milestone in his foundation's research.
"There are just thought partners everywhere you look who have amazing knowledge and are willing to help," he said. "I've learned so much about healthcare and therapy discovery from my colleagues at Medtronic, and I've been able to put those learnings to work for the 4H Leukodystrophy Community."
He shared his story recently on the company's internal network, hoping to spark other employees to think about why they even work at Medtronic.
"It's important for us to remember the Mission," he said. "It's easy to lose our sense of purpose when we stop talking about patients."
Growing impact
The Yaya Foundation provides education and emotional support for families by creating videos with care guidelines, translating journal articles into layperson speak and other languages, and hosting bi-monthly support calls.
But it's also on a mission to accelerate therapeutic discovery for 4H Leukodystrophy.
The Yaya Foundation was recognized as a best-in-class rare disease patient org as a recipient of a prestigious Rare As One grant from the Chan Zuckerberg Initiative.
Through that funding, the organization executed a collaborative research model that brings together the best and brightest researchers in the field.
In just three short years, it has launched a data collection program in collaboration with the Broad Institute of MIT and Harvard, hosted several family and scientific meetings, and has played a role in several important research breakthroughs, including the creation of a complex disease model that will facilitate advanced research in gene therapy.
Matched Giving brings dream to life
It's not just the mindshare at Medtronic that helps fuel Garber: The Medtronic Foundation's employee Matched Giving program was crucial to getting the Yaya Foundation off the ground.
"We could have been just a mom and a dad saying, 'hey we want to make the world better,' but the match made us a mom and a dad with funding," Garber said. "We had enough seed funding to get the attention of our stakeholders."
 Since then, many employees chose to donate to the Yaya Foundation, and the Medtronic Foundation matched every donation. With the support of Medtronic colleagues and supporters across the globe, the Yaya Foundation has raised over a million and a half dollars to provide support for families and accelerate discovery of 4HL Leukodystrophy therapies.
"It feels good to bring hope to families like ours," he said. "In short, we're trying to change the world for people like Yaya."
The work is meaningful to Garber in more ways than one.
"Grief creates a lot of energy," he said. "Caring for Yaya took good energy from us and there was no channel for me when she died. This work allows me to feel like I'm still Yaya's dad, and she's still a part of my life."
Learn more about the Yaya Foundation.