MEASURING WELL: ASID Post-Occupancy Analysis Highlights the Value of Designing WELL
by Jamie Matos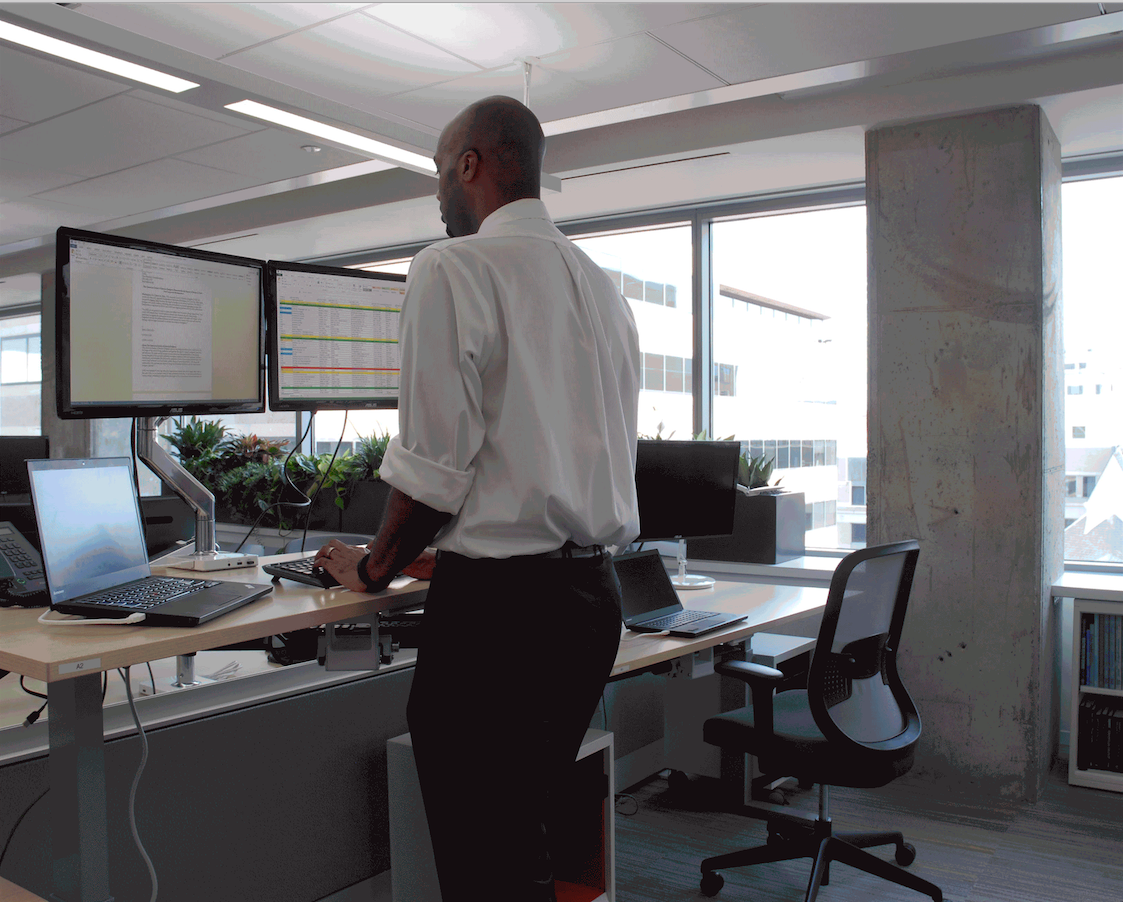 Considering that 90% of a company's operating costs are spent on personnel, it's no surprise that some of the earliest adopters of WELL have been commercial office spaces. It hasn't taken long for human resources professionals and executives across the globe to realize that prioritizing people results in substantial return on investment. For companies in the building design, operations or construction industries, WELL is about more than creating a healthier workplace. For these practitioners, working in a WELL certified office is an opportunity to learn about the impacts of design on human health and well-being from their own daily experiences.
This was the case for the American Society of Interior Designers' headquarters in Washington D.C. The organization is a pioneer in implementing design strategies that  impact lives and promoting the value of interior design across industries. That's why when ASID relocated its headquarters, they designed a space that achieved WELL Platinum Certification – meeting the highest performance-verified and evidence-based standard for advancing health and wellness through building design. Along this journey, ASID examined work processes and opted to test the impacts of their new space on their employees behavior and performance through pre-occupancy and post-occupancy surveys.
The results? The survey yielded meaningful comparisons between the co-working space ASID had occupied previously and the newly certified headquarters. Here a few of the standout stats from the report:
9% increase in collaborative work among staff. WELL is in part operational, providing guidance for companies to implement both policies and strategic design initiatives such as open office seating.

25% of employees attributed circadian lighting at the new office for their enhanced sleep quality.

92% increase in satisfaction with acoustical quality. Sound levels were reduced 50 percent from the new open office to the previous co-working office in order to meet WELL's high performance verified criteria.

110% increase in air quality satisfaction. WELL's Air Concept sets performance standards for indoor air quality based on research that draws connections with cognitive performance and health concerns.
And the learnings don't stop here. Beyond meeting certification, ASID transformed their headquarters into a "living lab" that arms the design community with the education they need to advance health and well-being through design interventions in buildings and communities everywhere. ASID has created a WELL space that not only provides health and wellness benefits to those who work there, but continuously exemplifies the value and importance of good design decisions.
Read the full report from ASID here.