Malnutrition Mapping Project Featured by Harvard Kennedy School
Partnership between Amway and GAIN spotlighted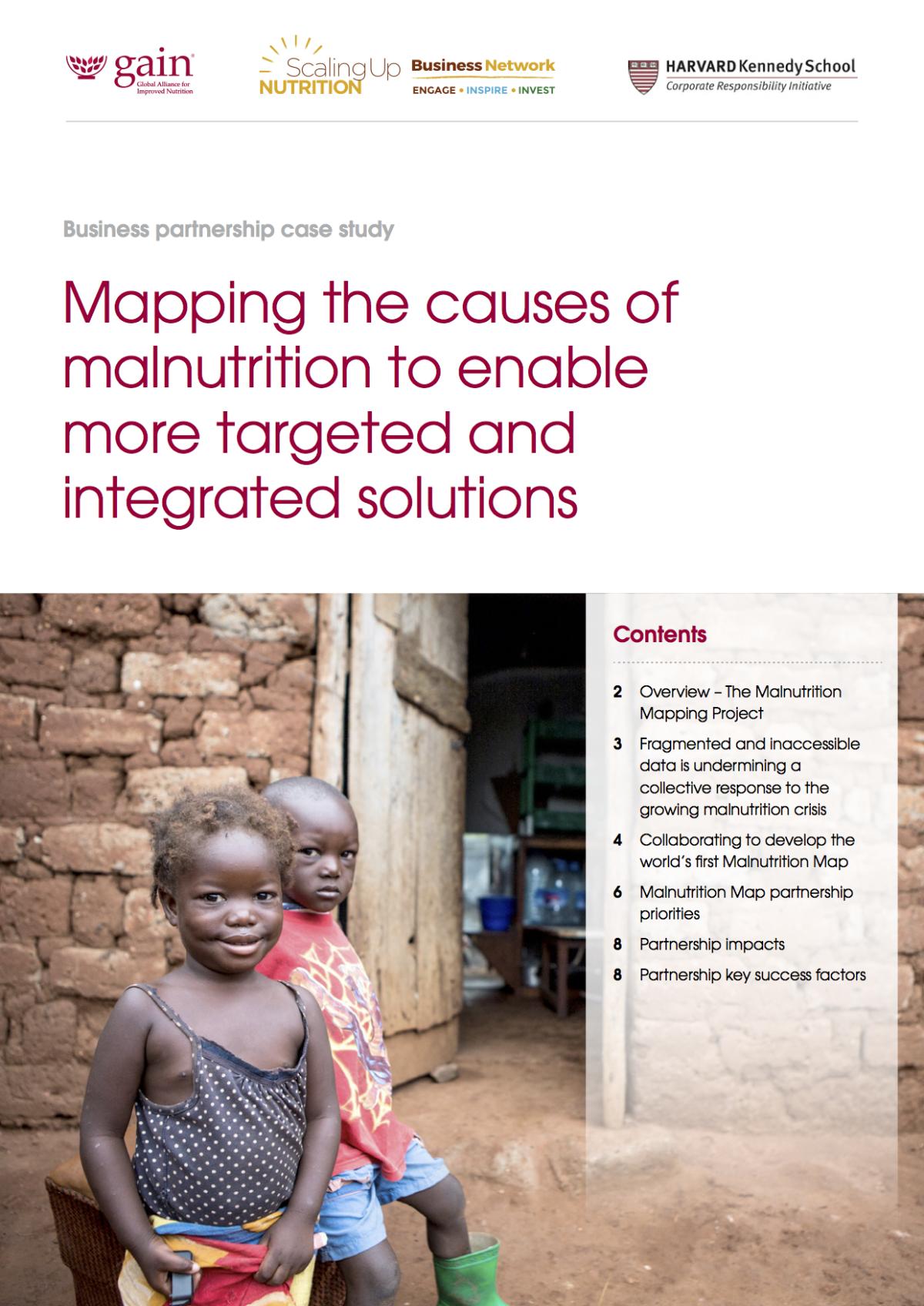 ADA, Mich., October 19, 2017 /3BL Media/ – The Malnutrition Mapping Project, a joint effort by Amway and the Global Alliance for Improved Nutrition (GAIN), is now featured in a Business Partnership Case Study by the Harvard Kennedy School. Providing a detailed explanation of why partnerships like this one between Amway and GAIN are so important, the case study also highlights the benefits of the data generated by the Malnutrition Mapping Project.
"Malnutrition is a complicated issue and the more than two billion people worldwide who are affected by this condition benefit greatly from carefully organized efforts," said Dominic Schofield, President, GAIN Canada and Senior Technical Advisor of Policy and Programs. "Our partnership with Amway is a great example of how companies can help address global issues."
Together, Amway and GAIN developed an interactive map that shows the multiple burdens of malnutrition including impacts on undernutrition and overweight/obesity in nearly every country around the world. The map unites over 50 indicators drawn from a range of national and international statistics describing the risk factors and consequences of malnutrition which can help lead to the development of more effective solutions.
"The Malnutrition Mapping Project and our partnership with GAIN are key components of our efforts to understand and address the issue of malnutrition around the world," said Jeff Terry, Global Head of Corporate Social Responsibility for Amway. "The first step to addressing any issue is to understand it and that's why Amway has invested in this research and is actively educating people about malnutrition. We know that malnutrition can be prevented and now hundreds of thousands of our Amway Business Owners, employees, friends and family members are actively contributing through the Nutrilite™ Power of 5 Campaign to help malnourished children and their families live healthier and better lives."
Amway and GAIN partnered through the Scaling Up Nutrition (SUN) Business Network, which includes 350 business partners and operates in 29 countries.
About Amway
Amway is an $8.8 billion direct-selling business based in Ada, Michigan, USA. Top-selling brands for Amway are Nutrilite™ vitamin, mineral and dietary supplements, Artistry™ skincare and color cosmetics, eSpring™ water treatment systems and XS™ energy drinks – all sold exclusively by Amway Business Owners. Global sales in 2016 made Amway the No. 1 direct-selling business in the world, according to the 2017 Direct Selling News Global 100. The company's annual sales figure includes revenue from direct-selling operations and other business holdings.  For company news, visit globalnews.amway.com
About GAIN
The Global Alliance for Improved Nutrition (GAIN) was launched at the UN in 2002 to tackle the human suffering caused by malnutrition. GAIN is a global, Swiss-based foundation that mobilizes public-private partnerships and provides financial and technical support to programs that improve access to nutrition by over 800 million vulnerable people. GAIN also supports improved maternal and infant health by promoting breastfeeding and specialized products for infants over six months and young children. In addition, they partner with local businesses to improve the quality of food along agricultural value chains.