Nutrilite™ Power of 5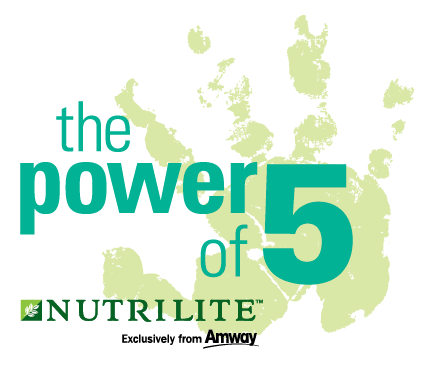 Around the world, Amway is taking on the issue of global malnutrition, helping thousands of children and families live better lives. Everyone needs proper nutrition to achieve their full potential. However, many people — especially children — are not getting the vitamins and minerals they need. This causes a wide range of health and developmental problems.
More than 3.1 million children age 5 and younger die each year of malnutrition, according to the World Health Organization.
Making a commitment
As the world's number one selling vitamins and dietary supplements brand*, Nutrilite™ products are backed by 80 years of science and research. This expertise puts Amway in a unique position to understand and address nutrition issues such as childhood malnutrition.
After extensive analysis, scientists at Amway developed Nutrilite™ Little Bits™ to give malnourished children age 5 and younger the essential nutrients they need to grow and develop a healthier brain and body. Loaded with 15 essential vitamins and minerals, Nutrilite™ Little Bits™ is the first micronutrient supplement for malnutrition enhanced with plant ingredients** and has been developed to align with guidelines from the World Health Organization.
The Nutrilite™ Power of 5 Campaign
Backed by a worldwide network of Amway Business Owners and customers, Amway is utilizing the Nutrilite™ Power of 5 Campaign to raise awareness of malnutrition as we work together toward a global solution. This program will support CARE and local Non-Governmental Organizations as they make Nutrilite™ Little Bits™ a daily part of children's diets in areas where the groups are actively educating, providing food, and conducting follow-up assessments to be sure children are thriving.
Our 2016 goal was to provide Nutrilite™ Little Bits™ to 16,000 children in a least 15 countries.  Currently we serve 30,000 children in 15 countries.
New research tracks malnutrition and obesity around the world
Amway is also participating in a worldwide research project with the Global Alliance for Improved Nutrition (GAIN) to learn more about the double burden (underweight and overweight) impact of malnutrition in low, middle and high income countries. These are both directly related to a lack of proper nutrition and result in long-term health problems.
Visit powerof5.nutrilite.com for more information.
* Euromonitor International Limited, Euromonitor.com/amway-claims
**ORC International
Videos from this campaign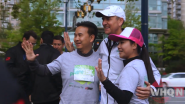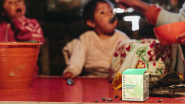 Content from this campaign