Making Clean Water More Accessible by Equipping African Entrepreneurs With Resources and Expertise
A social enterprise is financing and training young people in Africa to grow their own business from the ground up and make clean drinking water available to their local communities.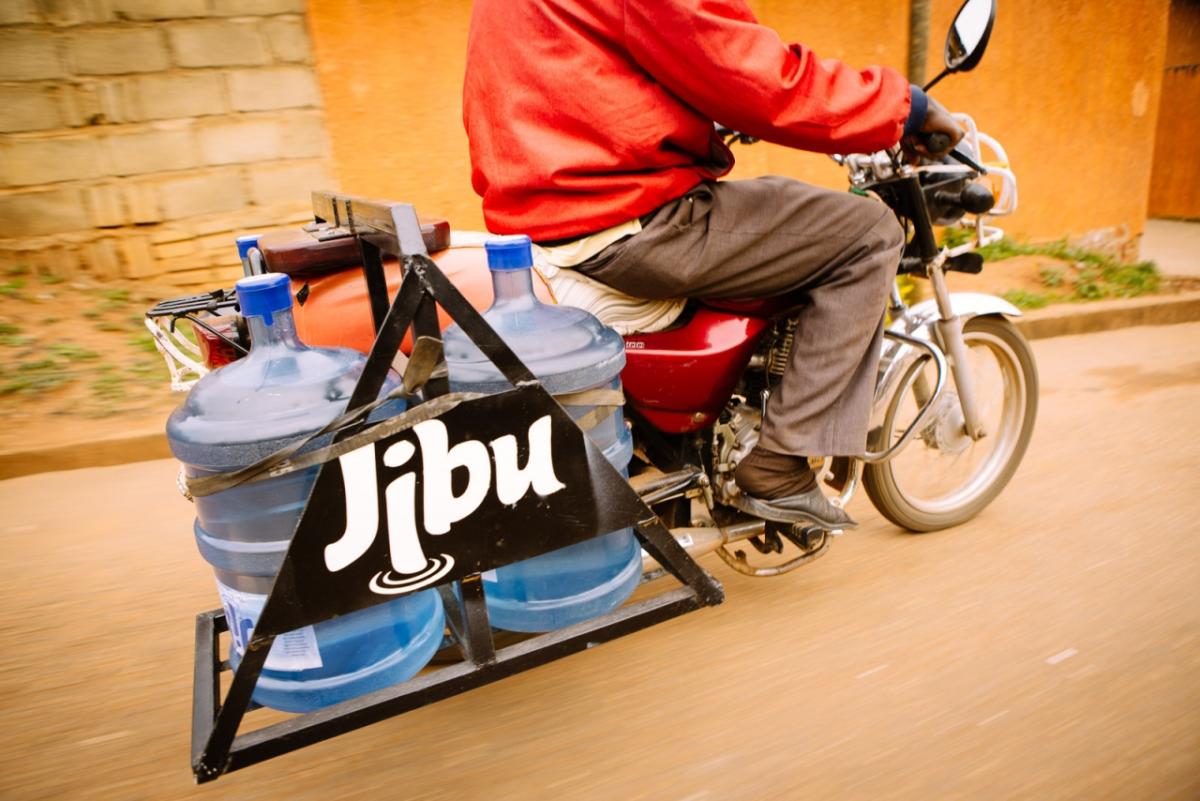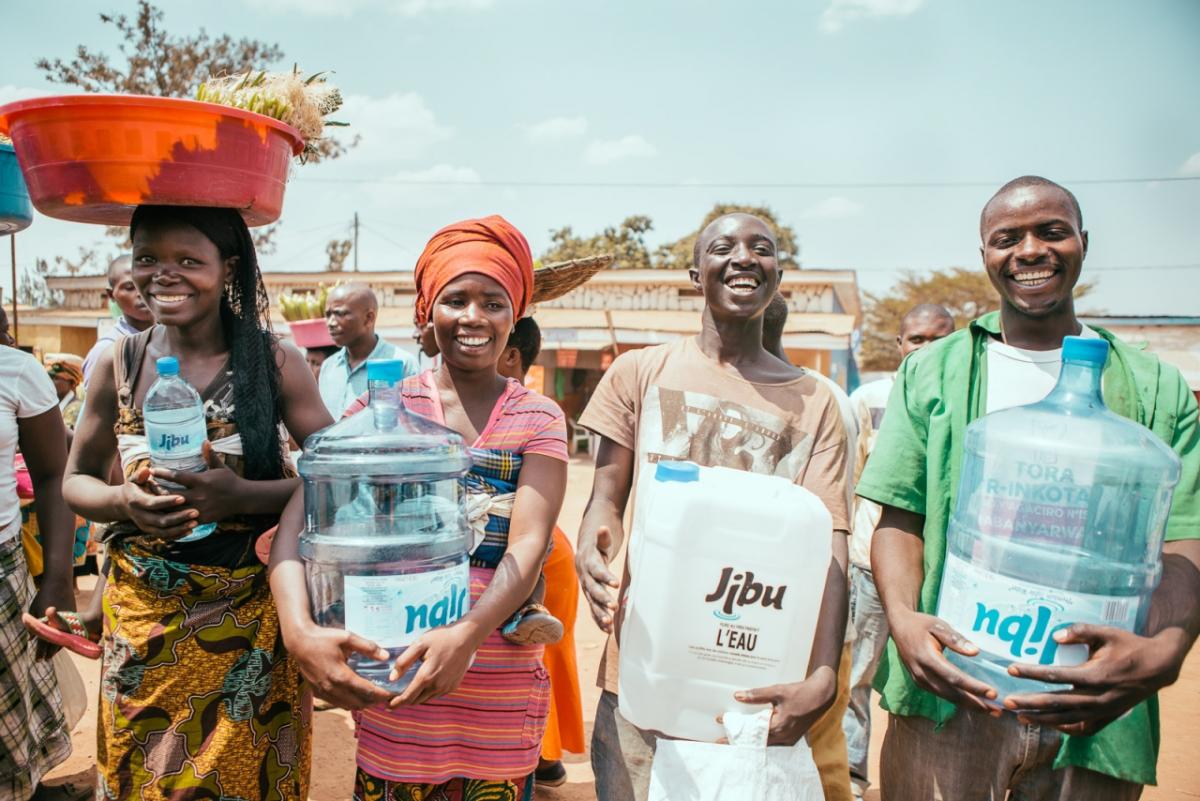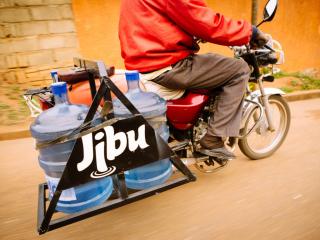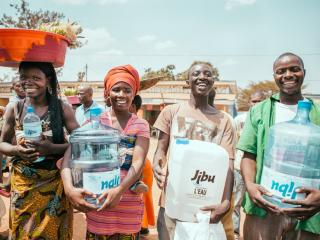 Jibu, a business that supports the self-empowerment of low income communities, joins Business Call to Action (BCtA) with a commitment to equip, train and finance 1,000 African entrepreneurs to launch drinking water franchises that will produce two and a half million litres of affordable, safe water every day and serve three million consumers by 2022. 
Launched in 2008, BCtA aims to accelerate progress towards the Sustainable Development Goals (SDGs) by challenging companies to develop inclusive business models that engage people with less than US$10 per day in purchasing power (in 2015 dollars) as consumers, producers, suppliers and distributors. Over 200 companies, ranging from multinationals to social enterprises, and working in 68 countries, have responded to the BCtA by committing to improve the lives and livelihoods of millions in developing countries through access to markets, financial services, affordable healthcare, water and sanitation, education and other critical services. 
Access to clean water, a basic human right, can be scarce in some African communities, raising the risk of disease and health problems. The cost of commercially sold bottles of water can be prohibitive for poor households. Some households spend hours boiling pots of water, waiting for them to cool before drinking, without necessarily clearing all impurities and toxins.  
Compounding this is a lack of access to employment opportunities, particularly for women and youth. For example, in Uganda alone over 400,000 new graduates enter the labor market each year, competing for only 9,000 available jobs. As a result, people living in semi-urban markets with low levels of income in countries such as Kenya, Uganda and Rwanda are negatively affected and priced out of being able to purchase water.  
For the private sector, helping low income communities access both employment and clean water presents an attractive business opportunity. Seeing this, Jibu established a franchise business model that improves access to safe drinking water and creates entrepreneurship opportunities, with a focus on women and youth.  
"A solution won't necessarily come from large water infrastructure projects or providers. Our company, Jibu, encourages individuals to address the water sanitation issue by starting their own franchises with water filtration tools and business training we provide. Any local water source can be tapped with our sustainable solar-powered filtration technology that produces commercial-quality water, which is then bottled and sold via a re-usable container exchange scheme," said CEO Galen Welsch.  
Jibu's inclusive business model requires a pre-qualified franchisee to pay an initial licensing fee, and in return they receive a shop set-up, finance, business skills and water sanitation technology training. Franchisees sell the water in large reusable bottles for approximately US$ 5 cents per litre, which is comparable to the cost of boiling the same amount of water at home, and well below the price of commercially bottled water.  
"The positive social impact of Jibu's micro-entrepreneur model is manifold. The health of local communities, as well as household livelihoods, are improved through self-sustaining business opportunities that provide easy, affordable access to clean drinking water. In addition, Jibu also increases gender equality by economically empowering young adolescent women, who make up 40 per cent of the franchisees," said Paula Pelaez, Head of Business Call to Action. 
For further information:  
BCtA: aimee.brown@undp.org    
Jibu: info@jibuco.com 
  
BCtA membership does not constitute a partnership with its funding and programme partners, UNDP or any UN agency. 
About Business Call to Action (BCtA): 
Launched at the United Nations in 2008, BCtA aims to accelerate progress towards the Sustainable Development Goals (SDGs) by challenging companies to develop inclusive business models that offer the potential for both commercial success and development impact. BCtA is a unique multilateral alliance between key donor governments including the Dutch Ministry of Foreign Affairs, Swedish International Development Cooperation Agency (Sida), Swiss Agency for Development and Cooperation, UK Department for International Development and the United Nations Development Programme — which hosts the secretariat. For more information, please visit www.businesscalltoaction.org or on Twitter at @BCtAInitiative.
About Jibu:  
Jibu is a social enterprise pioneering a powerful new model that capitalizes and equips entrepreneurs in emerging market communities to own businesses that ensure access to basic human necessities, with water as an anchor product. Jibu has scaled a network of locally owned, financially independent and self-sustaining franchises that provide safe drinking water to their communities while offering life-changing training and employment. The company's vision is to train, finance, and grow a network of co-invested business owners who will revolutionize the way critical resources are leveraged to develop emerging markets. For additional information, please visit: http://jibuco.com/