Look Inside Duke Energy's Renewable Control Center
Look Inside Duke Energy's Renewable Control Center
As renewable energy grows, these operators make sure it's efficient and safe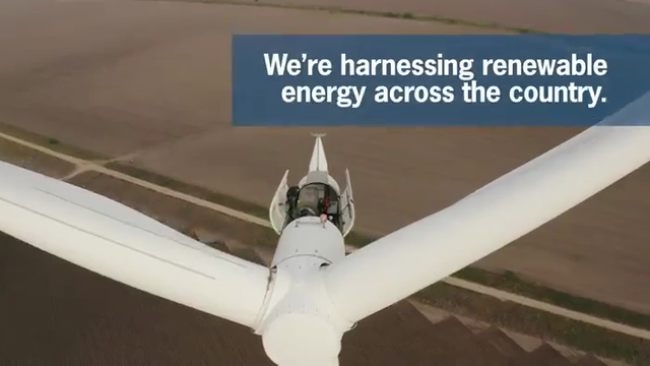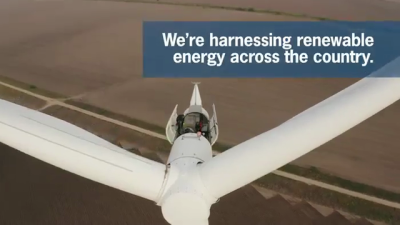 Wednesday, May 11, 2022 - 9:25am
By Jessica Wells
Harnessing the wind and sun to make renewable power seems simple, but there's a lot going on behind the scenes.
About 30 employees work 12-hour shifts at Duke Energy's Renewable Control Center in Charlotte, North Carolina, to monitor and control wind turbines, solar panels and batteries in 22 states. The operators remotely start or stop equipment, alert field technicians to bad weather or malfunctions, forecast generation, help meet reliability and compliance standards, and supervise renewable output for Duke Energy and other companies. As renewable energy grows rapidly across the country, their work will be even more important. Duke Energy has a goal to reach net-zero carbon emissions by 2050. Adding more solar, wind and batteries is part of that. Duke Energy's solar investments in Florida and North Carolina have helped those states rank among the nation's solar power leaders. It also operates 21 wind projects with its newest in Texas to be complete this year. By 2025, the company expects to contract, own or operate 16 GW – double its current renewable portfolio.
About Duke Energy
Duke Energy (NYSE: DUK), a Fortune 150 company headquartered in Charlotte, N.C., is one of the largest energy holding companies in the U.S. It employs 30,000 people and has an electric generating capacity of 51,000 megawatts through its regulated utilities and 3,000 megawatts through its nonregulated Duke Energy Renewables unit.
Duke Energy is transforming its customers' experience, modernizing the energy grid, generating cleaner energy and expanding natural gas infrastructure to create a smarter energy future for the people and communities it serves. The Electric Utilities and Infrastructure unit's regulated utilities serve approximately 7.7 million retail electric customers in six states – North Carolina, South Carolina, Florida, Indiana, Ohio and Kentucky. The Gas Utilities and Infrastructure unit distributes natural gas to more than 1.6 million customers in five states – North Carolina, South Carolina, Tennessee, Ohio and Kentucky. The Duke Energy Renewables unit operates wind and solar generation facilities across the U.S., as well as energy storage and microgrid projects.
Duke Energy was named to Fortune's 2019 "World's Most Admired Companies" list and Forbes' 2019 "America's Best Employers" list. More information about the company is available at duke-energy.com. The Duke Energy News Center contains news releases, fact sheets, photos, videos and other materials. Duke Energy's illumination features stories about people, innovations, community topics and environmental issues.