LIVARI: How 3 Women are Leading the New Sustainable Fashion Movement
By Laura K. Wise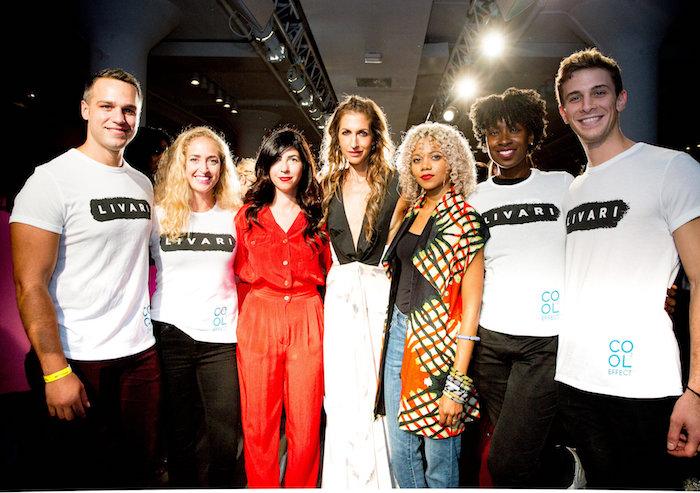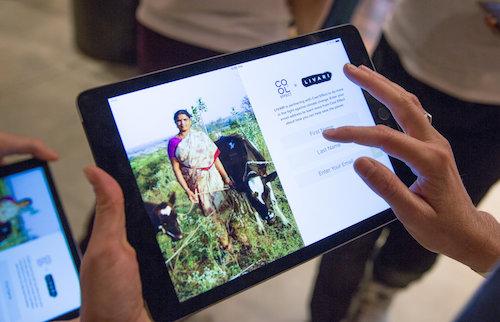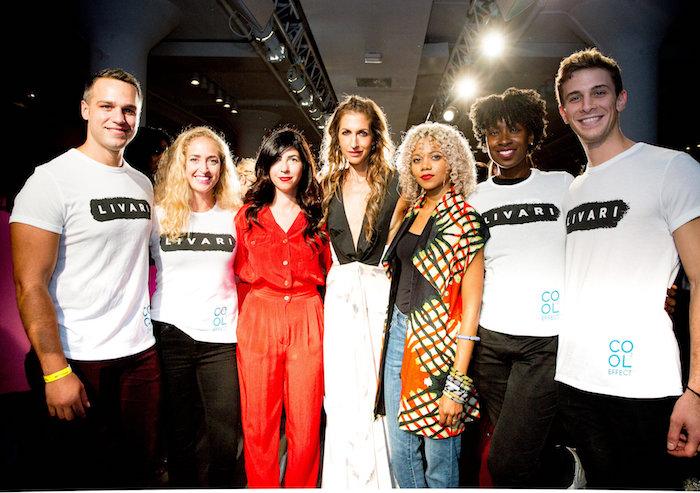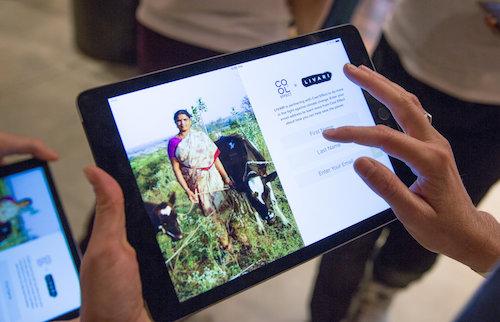 Originally published on TriplePundit
How many pairs of jeans do you own? How many t-shirts? How many pairs of shoes?
A $3 trillion dollar industry employing roughly 60 million people, the fashion industry accounts for 2 percent of the world's GDP and supports many adjacent industries, including agriculture, petroleum, mining and construction. It's also an industry that historically hasn't been very earth friendly. Boston Consulting Group estimates that the fashion industry is the fifth most polluting industry in the world. LIVARI, a new zero-waste, women-led, women-designed label has entered the fashion scene and is looking to change this one tonne of carbon pollution at a time.
Launched at New York Fashion Week in the fall of 2017, the brand is a collaboration created by actress and environmental activist Alysia Reiner, celebrity stylist Claudine DeSola, and designer and Women's March organizer Tabitha St. Bernard-Jacobs. The trio is committed to using their platform to promote social issues. TriplePundit spoke with Reiner about the brand's commitment and three focus areas – environmentalism, women's rights, and activism – describing how the ladies met. "Claudine introduced Tabitha and I because she knew we both were part of the Women's March and had a deep passion for both the environment and women's rights. I like to say under our current administration both women and the environment have become endangered species and we collaborated to use the art of fashion as a form of activism," she said.
The women behind LIVARI understand that to be a good corporate citizen requires thoughtful partnership. It was this thinking that inspired the brand to partner with the Bay Area-based non-profit Cool Effect. Cool Effect allows individuals to create a tangible impact on climate change through a digital platform, providing consistent funding to the highest-quality carbon-reducing projects around the world. Since their launch, LIVARIi has retired nearly 50 tonnes of carbon pollution with Cool Effect to achieve net zero emissions. Reiner explains why this was a critical move for the new brand, "In our world today, we feel there is no choice. Our resources are limited and we want to be an example of a choice to make beautiful wearable art, but do so wisely, consciously and ethically."
The partnership wasn't the first time Reiner had been involved in with Cool Effect's mission. "I've been working with Cool Effect for over a year now since I fell in love with a snowman last year and tried to save it (as part of the non-profit organization's #SaveOurSnowmen campaign)."
Since September, LIVARI has supported Cool Effect through the Backbone T-shirt – for every purchase, a portion of the proceeds go directly to Cool Effect's Bagepalli Productive Poo project to reduce one tonne of carbon pollution. The Bagepalli Productive Poo project is a biogas digester project in Bagepalli, India, which converts cow dung into clean biogas. This project contributes to a reduction in carbon pollution, air pollution, and water pollution while also helping with waste management, soil fertility, and forest conservation.
The fashion industry is changing for the better. More companies are beginning to see how consumer voices are demanding brands to speak up and out about social issues. Reiner explains why this is the right time for a company like LIVARI, "I think we all feel like we are in a time where making a positive change in the world is deeply important. People are looking more deeply into how things are made, on a socially conscious and environmental level. LIVARI is a brand that is deeply committed to both."
The company is just getting started. LIVARI's next product will support the #normalizebreastfeeding movement.  "Our next launch will be our breastfeeding dress for Mother's Day. I am so excited! It is the first dress I have ever seen that you can wear to the office or a party. It is super chic, super comfortable, and awesome for new moms."
LIVARI is proving one garment at a time that the fashion industry can serve as a vehicle to drive social issues and awareness. If you would like to read more about how the fashion industry is doing with sustainability metrics check out the Pulse of the Fashion Industry Report produced by the Copenhagen Fashion Summit and the Boston Consulting Group.