A Lesson in Preserving the Earth
By Sylvie Abrams, Director of Video Operations, AT&T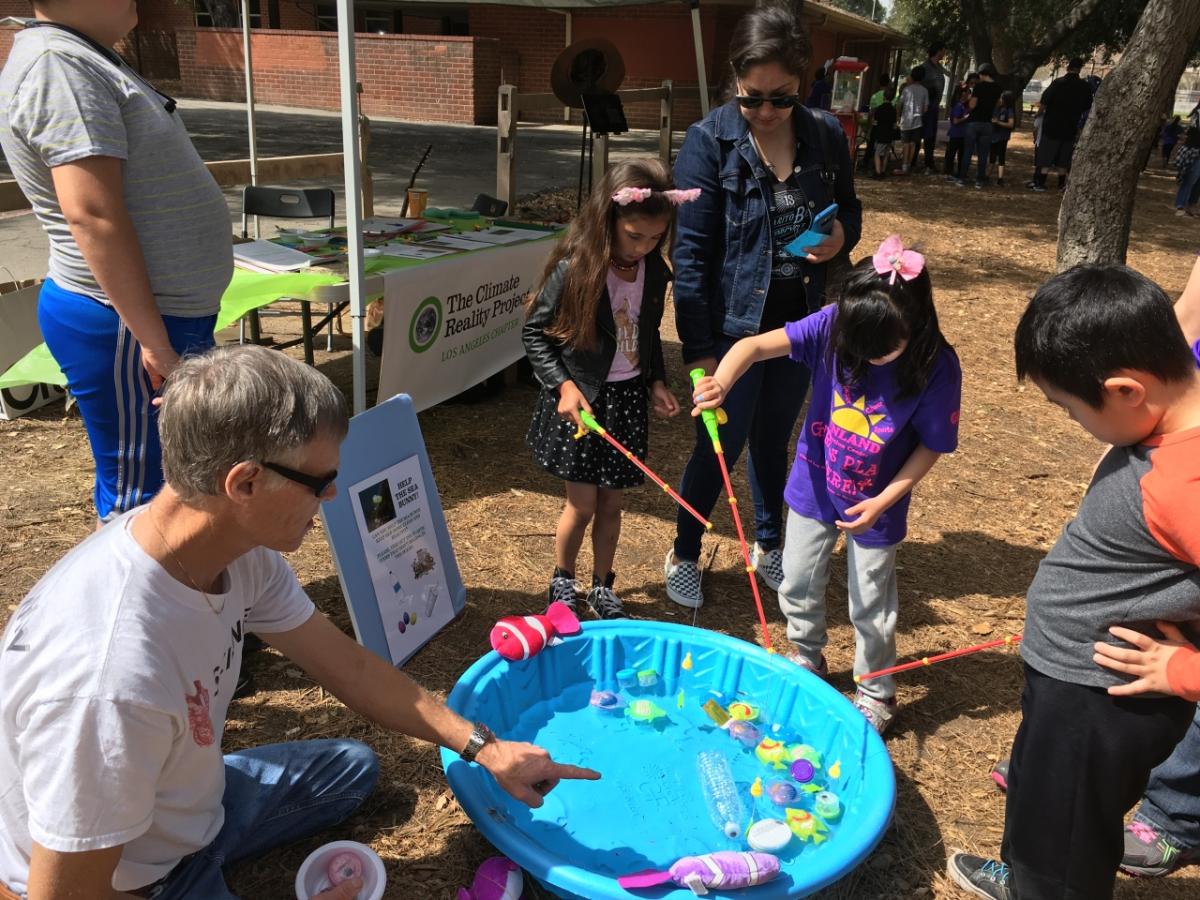 Earth Day is a reminder of the responsibility I have to ensure future generations can cherish and enjoy our planet. Throughout my life, I've had a passion for sustainability and conservation. And as a volunteer, I'm able to do my part.
I'm lucky enough to be able to focus that passion to help preserve the earth every day – and encourage others to join me along the way.
For the last 10 years, I've proudly volunteered with the Climate Reality Project, the New England Primate Conservancy and Wildlife Waystation. The Wildlife Waystation is an internationally recognized wildlife and exotic animal rescue center in Los Angeles. It provides passionate care to more than 400 permanent animal residents and develops enrichment and education programs, conservation classes and community events.
At the LA center, I create enrichment activities for small primates, foxes and hyenas; write lesson plans for children on wild and exotic animals; and participate in activities to showcase the positive environmental impact of wildlife and the importance of fighting extinction.
Did you know that prairie dogs play an important role in helping to aerate and fertilize the soil, allowing a greater diversity of plants to thrive? Those plants in turn feed the communities around them.
I have also been able to incorporate my passion of wildlife conservancy into work activities, like leading a presentation on climate change last Earth Day.
Inspired by these presentations, a group of AT&T employees launched a Lunch & Learn series with our local HACEMOS organization, a leading Latino employee group at AT&T (thanks to the support of the amazing Tina Kuse and Aracely Cuadra).
Our mission? Provide engaging learning opportunities that helped employees explore ways to personally contribute their efforts towards AT&T's sustainability goals.
As part of those presentations, we invited outside speakers, including a water scientist from a local non-profit, a botanist tackling climate change and food production, and the Development and Partnership Director of 5 Gyres in LA, who spoke to us about ocean plastic pollution.
My passion for conservation and sustainability fills my weekends, evenings and even my vacation. And I wouldn't have it any other way.
This meaningful work gives me an irreplaceable sense of well-being, and I warmly encourage everyone to learn about the environment, discuss the many issues that concern it and participate in any climate-related events they can.